A college education consists of more than classes. Co-curriculars are an important part of Martin Luther College's culture, and almost every student is involved in a campus team, organization, or club.
Co-curriculars not only help you meet people and have fun, they help you discover and develop your gifts—gifts you'll use in ministry. Once you graduate, you may be asked to coach a sport, direct a play, lead a meeting, conduct a choir, or organize a church event. Your co-curricular experiences at Martin Luther College will have provided just the practice you need.
Martin Luther College offers co-curricular activities which work in conjunction with the academic program to foster the development of the whole person. To fulfill this goal, MLC
has developed the following student learning outcomes for its co-curricular activities:
The student will be able to identify connections between classroom and out-of-classroom learning.
The student will demonstrate ministry skills such as time management, communication, and problem solving.
The student will articulate ways to manage adversity and challenges which promote individual growth and development.
The student will demonstrate ways to actively engage with others to build consensus, define goals, and meet shared goals.
The student will articulate approaches to creating an inclusive environment.
"Basketball has taught me responsibility and leadership. My team depends on me. Being a responsible leader will be very important when I have my own classroom someday too. I'll have to set a good example for the kids as I teach them. The kids—and the parents and faculty—will be depending on me." Brian Gephart, MLC 2009, Secondary Ed-Math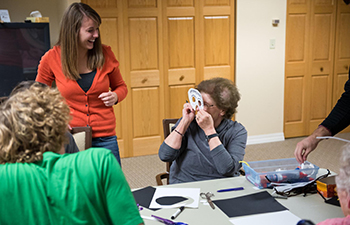 A group of students organized to provide service to the campus and community.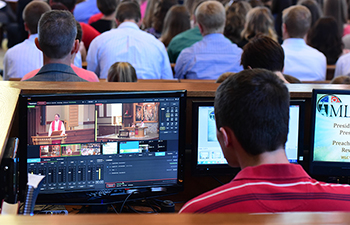 Audio-Visual Service Organization is a student run group that provides for AV needs of our campus.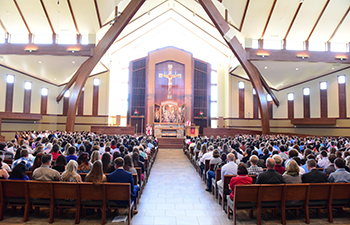 Chapel committee works with campus Pastor John Boeder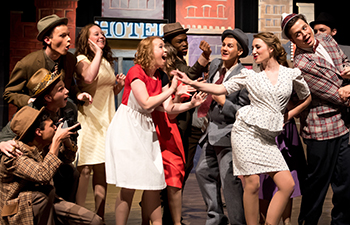 Forum is MLC's student led, directed, and produced theater organization.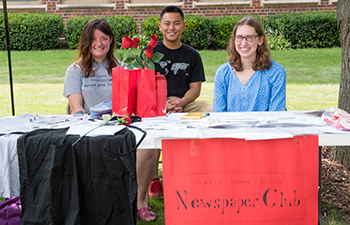 Hilltop Happenings is MLC's student led, written, and published campus newspaper.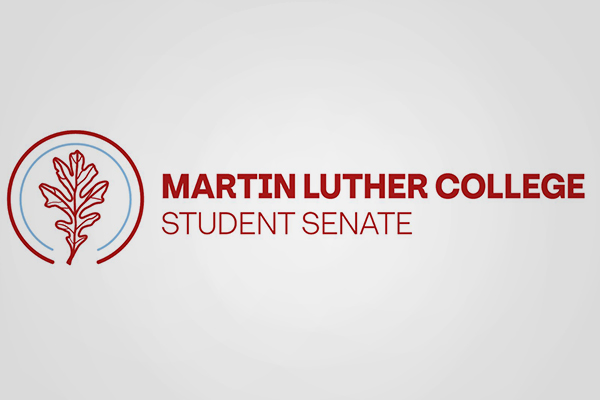 The MLC Student Senate is the student government of Martin Luther College.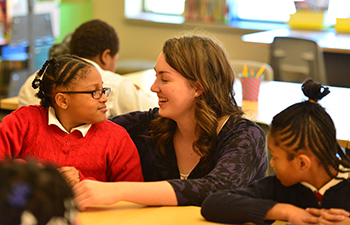 Urban Ministry is a new club on campus to help prepare more urban teachers
Other Student Activities
Signing for the deaf
Art Club
Digital photography – work with Professor Bill Pekrul on campus projects and needs
Have an idea for a new activity or group?
Students interested in forming a school-approved activity may petition the VP for Student Life. He will review the activity, then at his discretion seek the appointment of a faculty advisor and grant provisional approval for one year. An approved student group can seek funding from the Student Senate.
FUNDRAISING POLICY AT MLC
Background
A regular, diverse program of student activities requires funding.  The MLC Administration seeks to provide modest funding for a wide variety of student activities via the general budget, and also works with the Student Senate to provide funding for groups and activities that are not identified or funded in the school's budget.  The leaders and advisors of student groups or activities are encouraged to pursue funding through these means rather than through independent fundraising efforts.
In addition, service organizations, groups of students, faculty or staff, and even individuals at times desire to raise funds in support of worthwhile causes outside of MLC's regular activities and operations (e.g., breast cancer research, charitable organizations, etc.) The college does not want to discourage these charitable efforts, but does want to regulate all associated fundraising activity with the good of the campus family, local community and overall constituency in mind.
MLC desires to maintain optimum, positive relations within our community and among our constituency.  In addition, MLC wants to prevent multiple fundraising efforts from burdening students and other members of the campus family.  For these reasons the college administration does not permit groups or individuals to carry out their own fundraising activities without permission of the Administrative Council. [The MLC Mission Advancement Office is excepted from this policy because it has been charged with the specific responsibility of raising money for the support of the college's budget, programs, projects and activities. Even so, it is understood that MAO fundraising efforts outside of the normal visitation and solicitation work will also follow the procedures outlined below.]
Policy and Procedure
Circumstances may move a group or individual to request permission for a specific fundraising project.  Those desiring to do so should make their request in writing to the MLC Administrative Council through the Vice president for Student Life. In the case of organizations under the direction of a department/division head, initial permission must be sought through that department/division.  If the case is supported, the department/division head will present the matter to the AC for approval through the Vice President for Student Life.
In its proposal the requesting party should…
Identify itself and its purpose
Describe the specific fundraising project being considered, including the details of how this fundraising project would be carried out:

Who will be solicited?
Type of solicitations used?
The financial goal for the solicitation?
How will funds be collected, stored, deposited, tracked and dispersed?

Explain why this fundraising effort is necessary and why funding can't be obtained through officially established means. OR  …
Explain the rationale behind the fundraising effort—including the background and mission of any organization being supported—as well as the goals and outcomes of the effort.
The Vice president for Student Life will present the request to the Administrative Council for its consideration and will, in turn, communicate the Council's decision to the requesting group.
FUNDRAISING REQUEST FORM
Click here to download and fill out our request for fundraising form.
PRIVATE SOCIAL GROUPS AND EVENTS
Students are accountable for their behavior at private events and performances.
The VP for Student Life must be informed of student organized events well in advance. He will offer advice, counsel, encourage, and caution if necessary.
If students elect to perform in public as private individuals or as part of a private group (a musical band, for example) they should inform the Vice President for Student Life of their activities.