There are many things to do on campus when you visit, but maybe the most important thing is to both find out how to get here and where you are going to stay. You can find that information in this section.
Please visit our Directions page for directions to campus from various locations.
You can also take a virtual walking tour of campus!
Campus 3D Map
The Campus 3D Map provides a look at the different facilities available at Martin Luther College.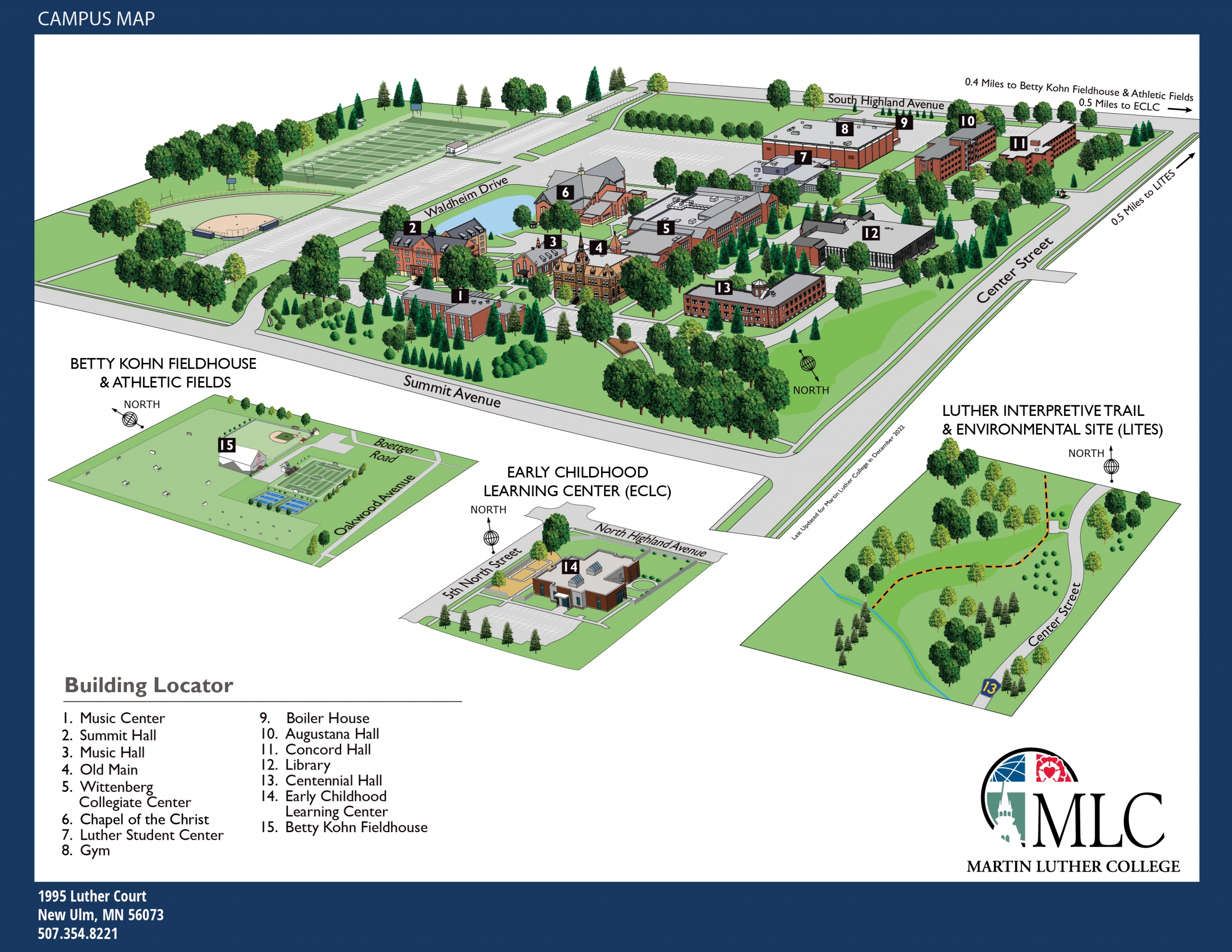 ---
Campus Parking Map
The Campus Parking Map is useful to find an area to park when you come to visit the campus. Please note the Visitor and Event Parking areas specifically. (Click here to download as PDF)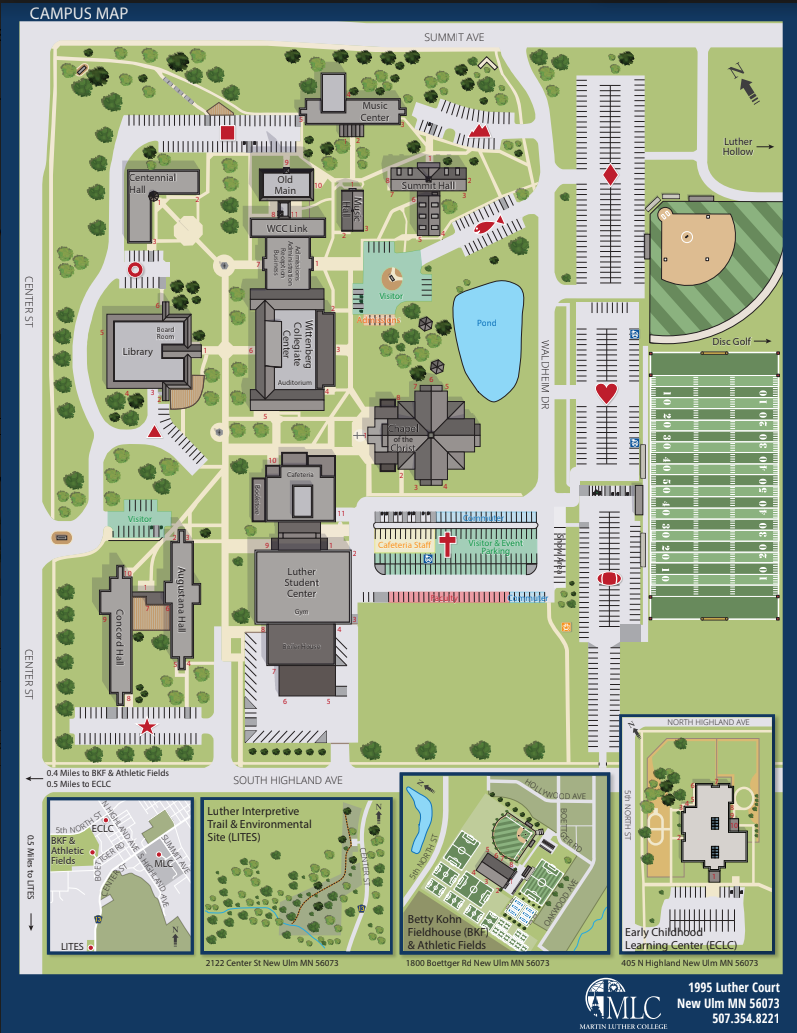 Area Map
Currently we only have one extra map for the surrounding New Ulm area. You can click on a map to see a larger version.
This is a map that shows New Ulm WELS churches and schools, area hotels, etc.