UNDERSTANDING MLC COST OF ATTENDANCE (COA)
Calculate an
estimated
cost based
on your
individual
information!
UNDERSTANDING Your Financial Aid Award
Your financial aid package can consist of a combination of:
Need Based Grants, Merit Scholarships, and Loans
Scholarships are listed in Net Partner by source or name.
They will be credited directly to your account each semester and will appear as credits on your billing statement.
Institutional grants, government grants, and your eligibility for certain loans are based on your family's Expected Family Contribution (EFC), which is determined by completing the FAFSA.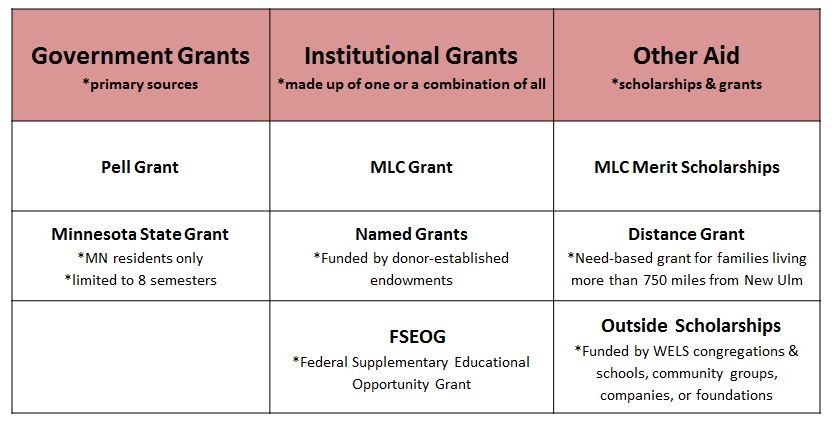 Click on the different tabs for additional resources:
Military Benefits
MLC Bachelor Degree programs are approved by the Minnesota State Approving Agency, GoArmyEd and the Department of Veteran's Affairs to provide military benefits to qualifying students. Please visit the following links or contact the MLC Director of Financial Aid for further information regarding US military tuition assistance.
Students with Disabilities
Follow us on Instagram for Financial Aid information such as dates/deadlines and scholarships!
Follow us on Facebook to stay on top of important Financial Literacy topics!