Financial Aid Eligibility
Federal regulations require Martin Luther College to establish Satisfactory Academic Progress (SAP) standards for Title IV financial aid. All students have access to Martin Luther College's SAP policy through the college catalog. During the week of fall midterm break, a notice is posted on the MLC Portal reminding all students of the college's satisfactory academic progress policy.
Warning and Ineligibility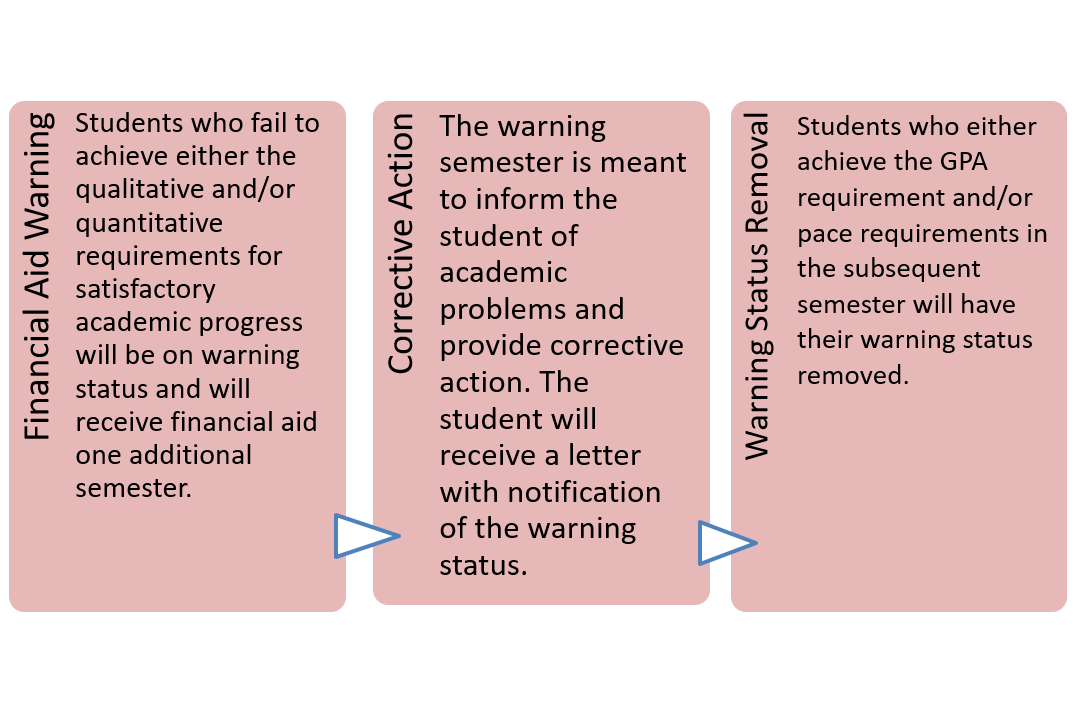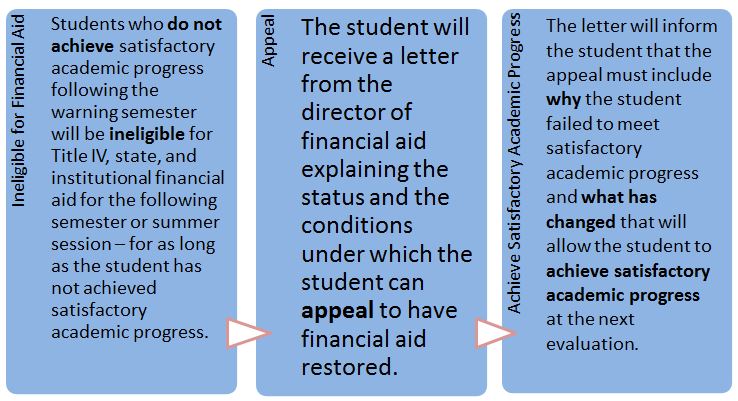 Students, who are on warning status, and subsequently achieve Satisfactory Academic Progress, and then again fall below satisfactory academic progress standards, return to warning status a second time.
A student notified of ineligibility to aid may appeal to have their eligibility reinstated up to three times.  The following circumstances require that a student be placed on and maintain appropriate progress in a program plan:  1.) Students whose appeal has been approved after the third appeal, and/or 2). Students for which it has been determined cannot meet SAP after one semester of probation.  The program plan will be outlined and monitored by the Dean and advisor for that student, and ensures their GPA will attain acceptable SAP standards within three semesters.  If at any time the student does not attain the necessary requirements of the 3-semester program plan, they will be permanently ineligible for institutional, state and Title IV financial aid.
Appeals and Reinstatement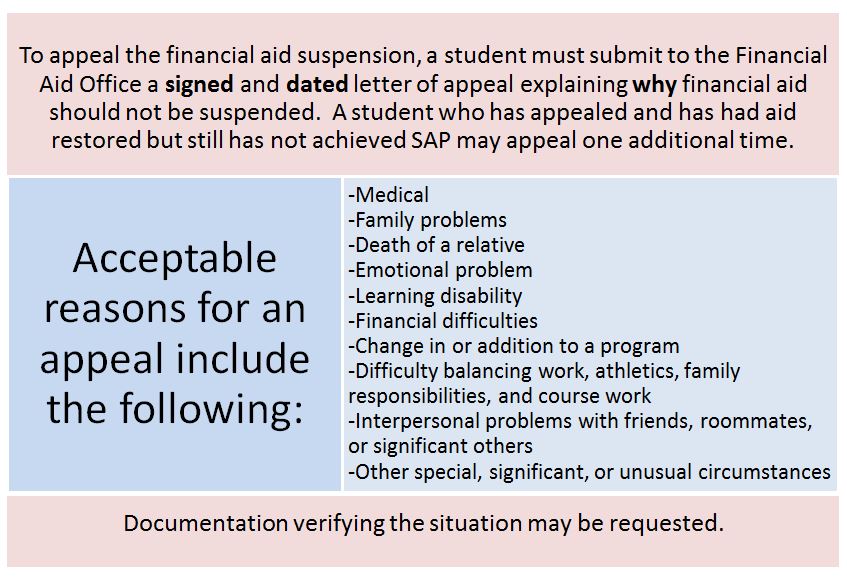 Documentation verifying the situation may be requested.  The Financial Aid Committee will consider the appeal and render a decision, which the Director of Financial Aid conveys to the student in writing.  If the appeal is not granted, this does not preclude a student from enrolling but no financial aid is available.  Students will have their financial aid eligibility reinstated once satisfactory academic progress standards are met.