"Many are the plans in a person's heart, but it is the Lord's purpose that prevails."
Equipped to Do God's Will
Under God, a Strategic Plan for 2017-2023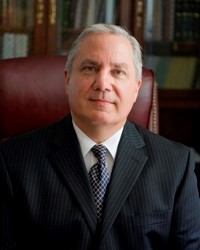 During the six-year period of this strategic plan, Martin Luther College will pause to celebrate 25 years of the Savior's rich blessing upon our endeavors to train full-time gospel servants.  We will invite our synod to join us in gratitude to the Lord even as MLC remembers to thank Jesus for the synod that owns and supports us.
Though MLC will only celebrate a silver anniversary, we remember with rejoicing a rich heritage.  The WELS, for over 150 years, has demonstrated a zealous commitment to training young men and women to be confessional Lutheran gospel servants.  MLC carries the baton of our predecessor institutions.  Northwestern College, founded in 1865, provided preseminary training for young men seeking to serve as parish pastors.  That educational effort continues at MLC in our preseminary Bachelor of Arts degree program.  Dr. Martin Luther College, founded in 1884, trained men and women to serve as teaching ministers.  That educational effort continues at MLC in our Bachelor of Science degree programs:  early childhood education, elementary education, secondary education, staff ministry, and parish music program .  In recent years we have seen significant growth in our graduate studies and continuing education efforts at the college.  Soli Deo Gloria that MLC remains a dedicated college of ministry, seeking by the Spirit's grace to be Bible-based and Christ-centered in all we do, in classroom and on campus.
The following strategic plan recognizes God's amazing activity in our midst.  Much has changed since the year of amalgamation.  The college of ministry seeks to maintain open ears and willing hearts to the needs of the visible church that it serves.  We also gratefully recognize that our clear purpose remains – to train even more gospel servants to seize the ever growing opportunities to go and tell.  This strategic plan will focus on many partnerships in view of such opportunities.  This plan will also recognize the need to support and strengthen our "infrastructure," both physical space and human resources, to move forward carefully without ever jeopardizing our dedicated mission.  So Isaiah's words will be a silent motif throughout the document:  lengthen your cords, strengthen your stakes.  We do all this in a spirit of thanksgiving and trust that our Savior God will keep his promises.  Many are the plans in a person's heart, but it is the Lord's purpose that prevails.   So confidently we hear the voice of Jesus when he says,  commit to the LORD whatever you do, and he will establish your plans.
~ President Mark Zarling