Welcome!
Forum is Martin Luther College's student-led, directed, and produced theatre organization. Forum consists of an executive board, faculty advisor, and all the students who dedicate their time, talents, and love of theatre to make it all happen.
Tickets can be purchased at the door for all shows. Please call the box office at 1 (507) 354-8221 ext. 114 and leave a message for more information.
Thanks for visiting. We hope to see you at the next show!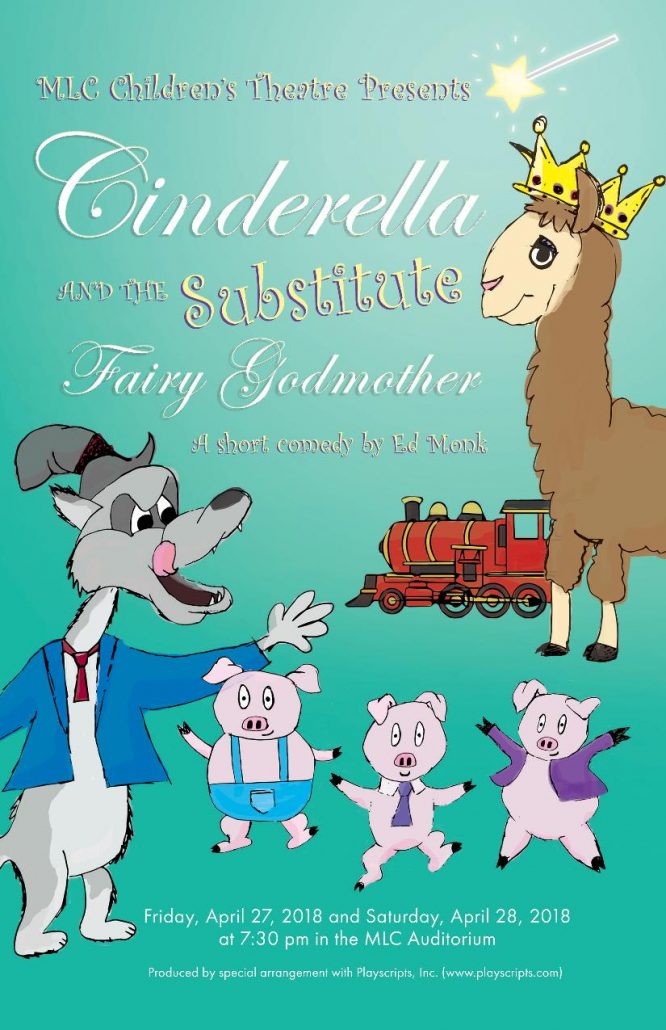 Children's Theatre: Cinderella and the Substitute Fairy Godmother

April 27-28, 7:30 PM (Auditorium)
Everyone at Fairy Godmother Headquarters is excited for the monumental Cinderella ball, but when every single fairy godmother gets sick from food poisoning, who will be the one to help Cinderella? Out of sheer desperation, the most unlikely substitute is selected, with predictable, hilarious results! Find out if this inexperienced, bumbling replacement has what it takes to save the day at Cinderella and the Substitute Fairy Godmother, by Ed Monk.
This show is guaranteed fun for the whole family!