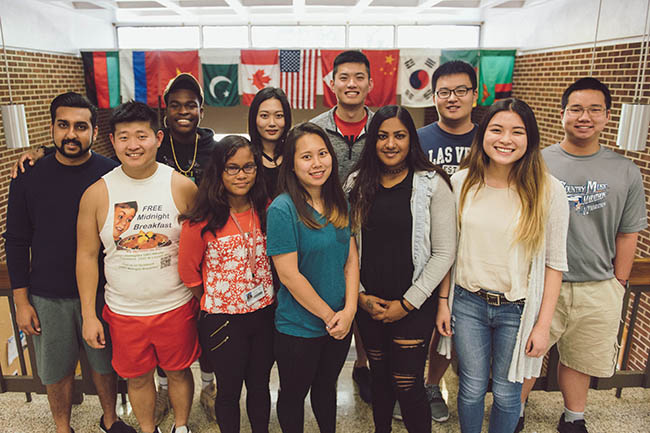 Twelve international students from five different countries are enrolled this year at MLC. We'd like you to meet one
of them: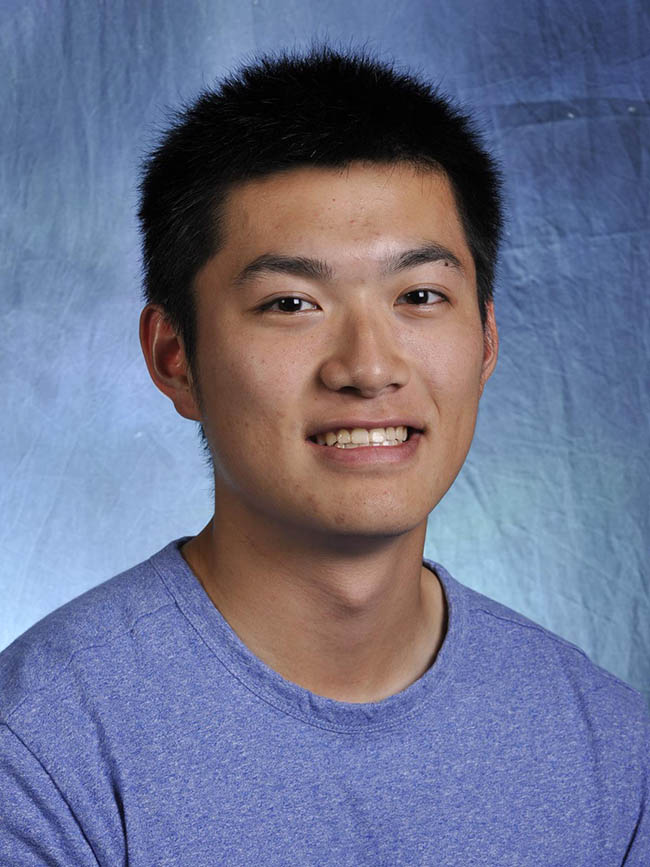 Jiacheng (Nicholas) Liu Senior,
Secondary Physics Ed & Secondary Math Ed
Jiacheng (Nicholas) Liu (St. Martin-Watertown SD) is a native of Shanghai. He graduated from Great Plains LHS in 2015. How did he know about GPLHS back in China?
"This is one of the most common questions I have been asked. I knew nothing about that school. I came here as a foreign exchange student, which meant that I could not pick where I went. I was a little scared because I knew it was a Lutheran school, and I knew nothing about God.
"At GPL, I had my first religion class and got my first Bible. God showed me my sin and my Savior, Jesus Christ. The Holy Spirit started my faith. I was baptized on March 10, 2014, and confirmed on May 25, 2014.
"Now here I am, a senior at Martin Luther College, training to be a called worker. As an international student, I think more about the outreach mission all around the world—for China, with 1.3 billion people, most not knowing their Savior."
---
International Graduates- Where Are They Now?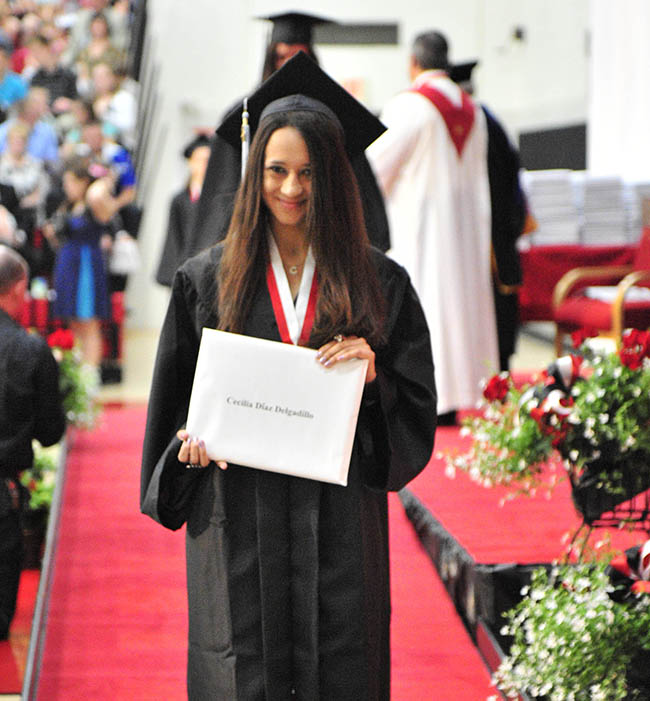 Cecilia Díaz '12
I was born and raised in Bogota, Colombia, and my family belonged to the Lutheran church there. I chose MLC after a group of MLC Spanish students visited Colombia in 2007 to get to know our church and school. I met some MLC professors as well, and they told me about the option to attend. I decided to take a leap of faith and do it. I graduated in the spring of 2012. I'm currently teaching at Reformation Lutheran School in San Diego. I love it here! The city is beautiful, and by the grace of God, our school is growing a lot. I even went back to school to get my master's degree.
MLC gave me the knowledge and the confidence I needed to do my job well. It also fueled my relationship with Jesus. I love to be able to bring Jesus into the lives of people from all over the world. I believe God is using not only my education but also my background as an international student to reach more people for his kingdom.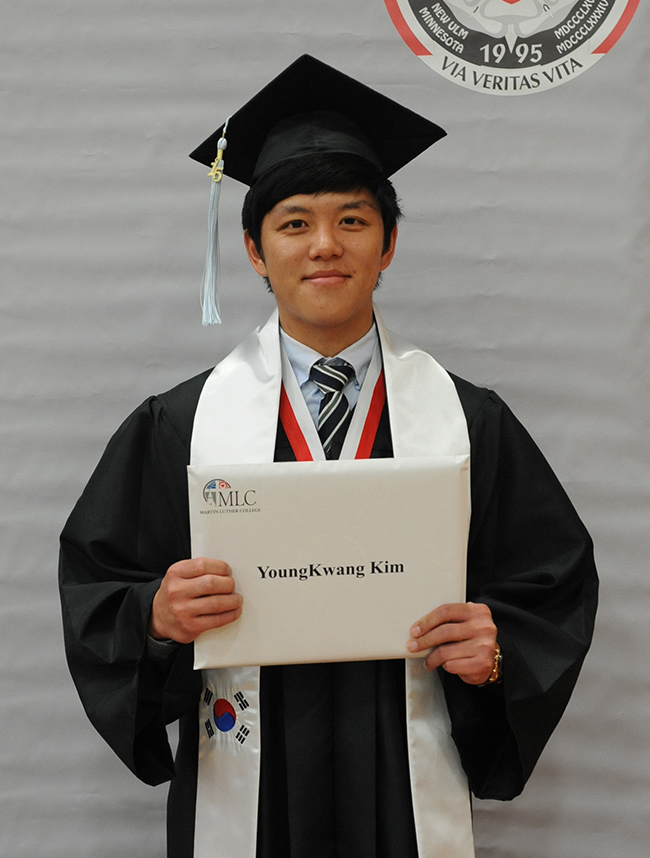 YoungKwang (Frank) Kim '16
I was born and raised in Suwon, South Korea, until I was 14. I was a Presbyterian until I met Pastor Young Ha Kim. After I met Pastor Kim, I became a Lutheran (ELS) and came to Great Plains LHS.
I had never heard of MLC until my junior year at GPLHS. I was always interested in becoming a teacher. However, I never expected to become a teacher at a Lutheran school in the United States. When I heard about MLC, I thought it would be a great school for me. I could be trained under God's words with my friends in Christ. I am currently teaching at Huron Valley LHS in Westland, Michigan. I teach math, from Algebra 1 to Calculus, and I coach the junior varsity basketball team. I also coached baseball and soccer the last two years.
When I was in South Korea, I never expected to be teaching at HVL. I was a young boy who did not know anything. However, God has guided me with his words and people. God held my hands and trained me as a teacher—a teacher who teaches math but also God's words. God had planned everything.
---
This feature was originally published in the MLC InFocus, Fall 2018 issue.
https://mlc-wels.edu/wp-content/uploads/2015/04/mlclogo1.png
0
0
MLC News -
https://mlc-wels.edu/wp-content/uploads/2015/04/mlclogo1.png
MLC News -
2018-11-30 12:08:40
2018-11-30 12:09:22
To The Ends Of The Earth – International Students