Martin Luther College's International Services Office and various professors help students coordinate long- and short-term study abroad trips that can change their lives and their future ministries. In the 2017-2018 school year, 73 students studied abroad, almost double the number of just two years earlier. Here are a few of their stories.

Ireland
Abby Enstad '21 (St. Paul-New Ulm MN, pictured) studied in Galway, Ireland, the spring semester of 2018. She remembers the bike ride along the coast of Galway Bay, the live street music, and the beef and stout pie.
"It was the best challenge I've ever given myself," she said. "I gained confidence in my ability to handle and even thrive in new situations. And I learned that the gospel goes so far beyond the reaches of the WELS. I encourage every college student to study abroad and experience the world."
Find Abby's blog, and several others as well, at blogs.mlc-wels.edu.
---
Italy
Eleven students stood in awe at the foot of the Colosseum, peered into the canals of Venice, and tried world-famous pizza and gelato. An MLC-organized trip brought the Knights to Florence, Venice, and Rome while earning them a college credit.
"I've taken Latin for years, so I've been hoping to travel here for a long time," says Brea Biebert (Shepherd of the Hills-Inver Grove Heights MN, pictured). "It was life-changing and so much better than I expected!"
---
Germany
"Studying abroad was easily one of the best decisions of my college years," said Collin Wenzel '18, who studied in Germany the spring of 2017. "Attending a university in Berlin gave me the opportunity to study the exciting history of 20th-century Europe from a professor who lived in it, to study classical music in a continent so rich in the arts, and to learn the German language by being immersed in it every day."
Now a first-year student at Wisconsin Lutheran Seminary, Collin says his European experience went far beyond historical and cultural education.
"Putting yourself in a foreign city will give you the practice of connecting with people of different cultures and backgrounds every time you turn the corner. This invaluable ministry experience prepares you to take God's Word 'to every nation, tribe, language, and people' (Rev. 14:6)."
---
Jamaica
Many MLC students join students from Bethany Lutheran College and Wisconsin Lutheran College on a Christmas flight to balmy Jamaica for a marine ecology course. This every-other-year trip takes them to a lab in Discovery Bay, where they snorkel through coral reefs to study the octopus, barracuda, jellyfish, eel, and stingray.
"It was incredible seeing so many different creatures living in the same ecosystem," says Madison Ott (Faith-Sussex WI, pictured).
---
Spanish Language Immersion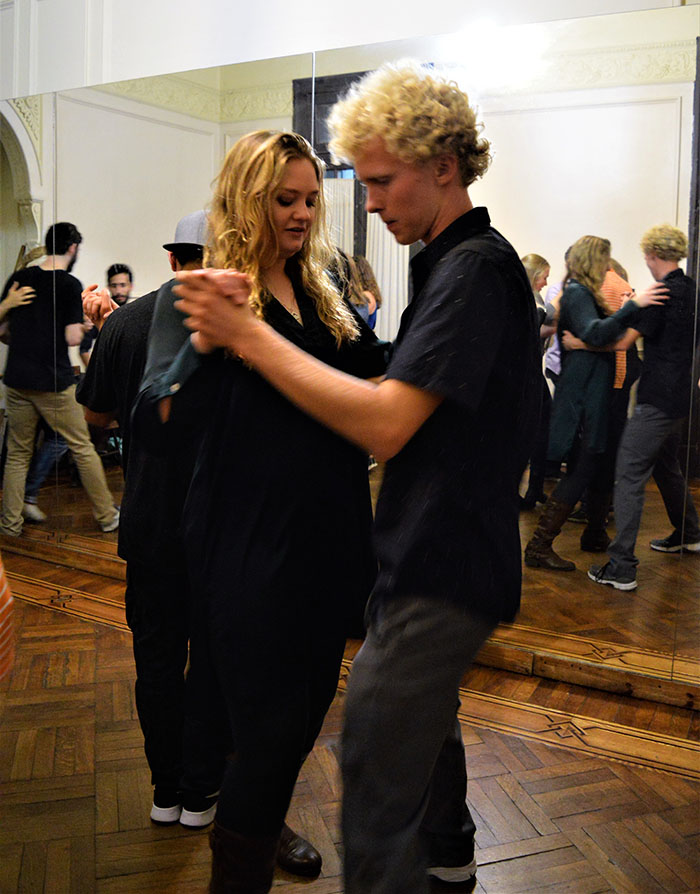 Several students have completed Mandarin immersion studies in China in recent years, and a large number have signed a Spanish-only pledge and flown to South American countries like Argentina and Ecuador for five weeks of language classes and culture exploration. When they return, their Spanish skills are drastically improved, and they have a deeper appreciation for other cultures.
Nicole Wood '18 and Josh Brands (Christ the King-Palm Coast FL) learned how to tango in Buenos Aires (pictured).
"The music, architecture, food, language, and people brewed a culture that was beautiful and authentic," said Nicole. "My trip blessed me with friends, perspectives, experiences, and a growth in the Spanish language unlike any other."
"Being immersed added a whole new level to learning Spanish that I will never forget," said Josh.
Not Just for Undergrads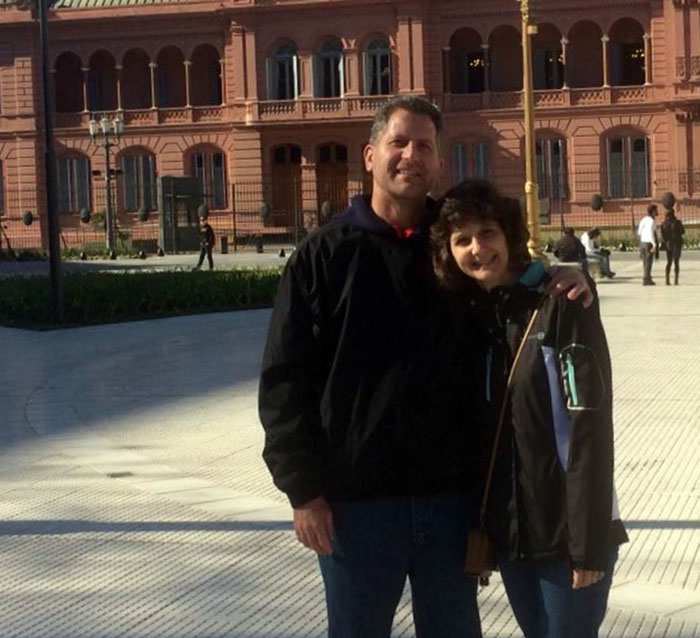 Last summer Barb Olsen (Senora Olsen to her Spanish students at Kettle Moraine LHS) studied in Buenos Aires with MLC immersion students. Barb's husband, Tim, came a couple weeks later to make this a 25th anniversary vacation (Barb and Tim pictured in the Plaza de Mayo).
Barb studied with the students and their instructor, Julian, in the mornings and then took city excursions in the afternoons. She stayed at an apartment with a gracious Argentinian couple, and—when Tim arrived—at a vintage hotel in the city.
Dancing the tango, visiting gaucho ranches, enjoying the pizza, traveling to Uruguay and the waterfalls of Iguazu National Park, and having weekly devotions—in Spanish, of course—made for a great trip. Barb said, "Celebrating our anniversary and enjoying Argentine culture together was beyond phenomenal!"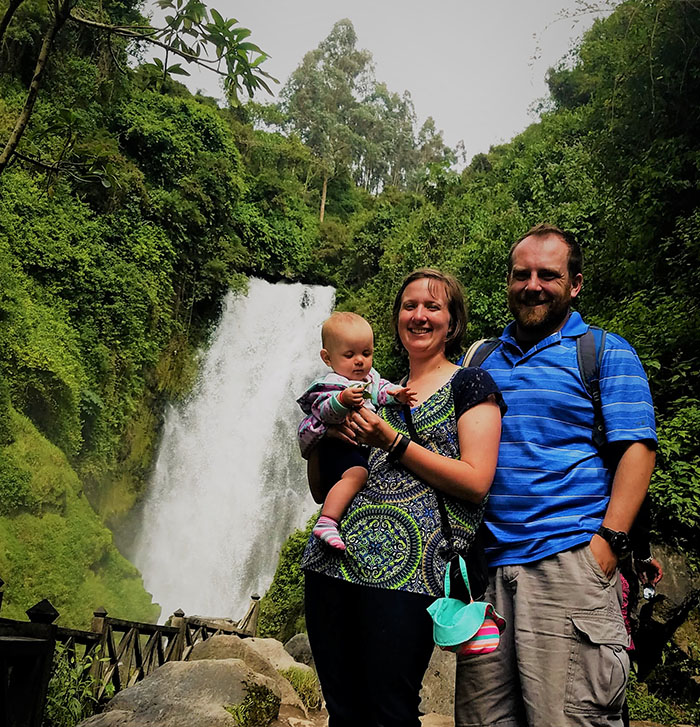 Emily (Hughes) Seeber '14 had taken an immersion trip after her sophomore year at MLC, but last summer she decided to go again—this time with her husband, Justin, and their one-year-old daughter, Isabelle (pictured).
Emily says Ecuador didn't have car seats and aisles of baby food like the US, but "what it did have was friendly, kind people." Izzy came to love their host family and the teachers at Vida Verde—and enjoyed all the sights and sounds of Ecuador.
After three weeks, it was back to Milwaukee where Emily teaches upper grade English at Salem LS, but she says, "Ecuador will always have a special place in our hearts," and they speak Spanish at home with Izzy every day.
Whether you're a Spanish teacher or just an interested learner, you can participate in the Spanish immersion trips. Contact Professor Paul Bases at basespa@mlc-wels.edu.
---
This feature was originally published in the MLC InFocus, Fall 2018 issue.
https://mlc-wels.edu/wp-content/uploads/2015/04/mlclogo1.png
0
0
MLC News -
https://mlc-wels.edu/wp-content/uploads/2015/04/mlclogo1.png
MLC News -
2018-11-30 11:40:17
2018-11-30 11:41:30
To The Ends Of The Earth -STUDY ABOARD