MLC Direction is here to provide opportunities for students to increase their exposure to financial concepts: budgeting, loan borrowing limits and repayment options, responsible credit card use, understanding your credit report, retirement, insurance, and more!
Financial Literacy Program
Money Management Boot Camp

30 Step Path to Financial Wellness
Examine your attitudes about money in order to change your financial situation.
CashCourse
CashCourse: finish your assignments and review financial related resources

Ask a Financial Expert: http://www.cashcourse.org/financial-tools/financial-experts.aspx
Credit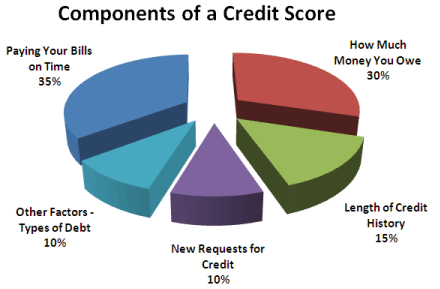 Cutting Costs
Strategies for cutting costs, saving money, and making smart financial decisions:
Blogging for Change
Date on a Dime: Inexpensive and Fun Activities
Dave Ramsey Car Guide
Information on car insurance, car maintenance, car loans, resources and more:
Car Guide
Healthy Eating on a Budget
Loans
Don't borrow
more

than your first year's

Gross Earnings

!
Estimate your loan repayment with the Federal Student Aid Loan Estimator
(select Proceed and enter your loan totals or loan estimates)
Private Loan Consolidation:
Direct Loan Consolidation:
Student Loan Consolidation Guide:
Master Your Money
Additional resources on the following topics

Spending
Budgeting & Saving
Credit
Debt & Loans
Minister of the Gospel - male called workers
You are considered self-employed.
Income tax/social security tax/etc. will not be automatically withdrawn from your paycheck.
Plan on setting up a separate account to deposit 20-25% of each paycheck. You can then pay your quarterly tax estimates directly from this account that you have been setting aside funds in to prepare for the large payments. Quarterly tax estimates for pastors are due on: January 15, April 15, June 15, and September 15.
When you complete your taxes, talk to your accountant/tax preparer! Let them know you are a Minister of the Gospel so they can help you properly complete your tax return information.
Paying for College
To help keep college costs down,
good planning is the best strategy!
Take AP Courses that will transfer for your major (or as needed elective credits.)
Save money from high school graduation and work as much as possible in the summer.
Apply for financial aid every year.
Minimize student loans – only borrow what you need.
Try to graduate in 4 years.
Pre-Seminary Students
During your Financial Review Meeting, preparation for seminary payments are reviewed.
Student's Guide to Fraud Scams
The Student's Guide outlines different scenarios for a variety of scams that range from tax scams and identity theft to PayPal and rides share scams. Each section provides prevention tips for each situation and a top 10 list of fraud prevention tips are share.
What are students saying about the Financial Review Meetings?
"Seeing average people's expenses was nice for me. It was great exposure, I personally also believe we should have more of this at MLC."
"This was a great meeting because I was nervous but I was greatly helped."
"I have options for future repayment and I have people I can contact that will help me if I have questions."
"It's good to have some sort of understanding of how to budget for the next few years."
Follow us on Instagram for Financial Aid information such as dates/deadlines and scholarships!
Follow us on Facebook to stay on top of important Financial Literacy topics!