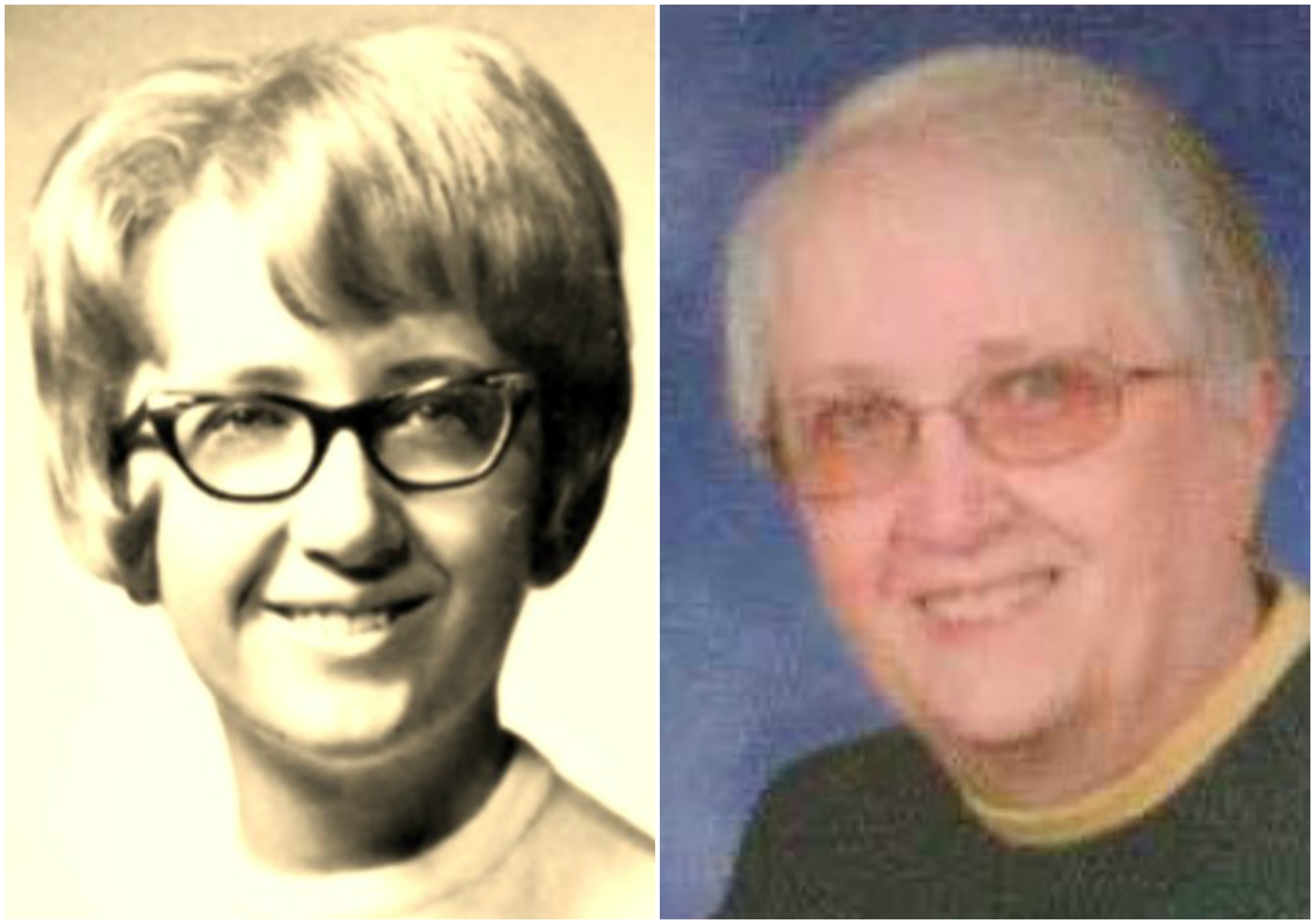 Transitioning from MLTC to DMLC
Susan (Schultz) Rittierodt

In fall of 1965, Susan (Schultz) Rittierodt was one of many students who made the move from Milwaukee (where she had spent her first 2 years of college life at Milwaukee Lutheran Teacher's College) to New Ulm (where she would complete her training at DMLC). Below are Sue's recollections of this time. To learn more about Milwaukee Lutheran Teacher's College, see Dr. Wayne Wagner's article about the school
One major obstacle working against DMLC was MLTC Professor Alfons Woldt, himself a DMLC grad. In class, Prof Woldt loved to embellish stories about New Ulm:  how hard the water was on your hair; the severity of winters; the trials of such a small town. We knew he was stretching the truth –  but there was always the thought that in each story there was a kernel of truth! We all knew about the "chicken little" title and heard rumors that the education we were receiving was not equal to that in New Ulm.
Our 1st year at MLTC we knew that none of the building was ours – it all belonged to Wisconsin Lutheran High School. We had a tiny cramped space by the piano practice rooms where we could hang out. We had to stay late for our evening meals at the high school and then walk a mile home to our dorms in the dark (usually cutting through the dark WI State Fairgrounds, squeezing through the locked gates). Sometimes Larry Joecks would crowd a half dozen girls in his car for a quarter each.
An addition to WISCO was completed for our sophomore year and we had a few classrooms dedicated for MLTC as well as a large room for meetings and hanging out.  It still wasn't a campus, and it wasn't our building, but that area was more or less ours. We were still stuck there all day long, no going back to the dorm to crash during a free period. I think the close "togetherness" of those first two years helped us forge unique bonds and friendships.
We knew that the "powers that be" expected us to assimilate and mix once we were on the DMLC campus. That puzzled me. There were more than a few college classmates who went to the same school from K through college.  Most of the MLTC transitioners had gone to the same high school and now two years of college. Lasting friendships had already been formed during those 6 years. Roommates were selected in spring before we ever set foot in New Ulm. Who did they think we would chose for roommates?
My first impression of the campus was that it was a bit stuffy, old fashioned, and steeped in traditions. Women couldn't wear pants to the dining hall. You couldn't wear pants downtown unless is was below freezing (or Prof Jaster's mother would call the office). It rained and rained and rained that first October. During the winter an exceptionally severe blizzard hit and Mrs. Siegler's voice came over the dorm intercom telling us to walk to the dining hall in groups of 3 or 4 – and to hold hands!!  Prof Woldt's stories were coming true!!
BUT!!  DMLC offered something we all had longed for:  a campus. A real campus. A beautiful campus. There was so much more to do:  sports, music, activities and clubs, the freedom to move around or just go back to the dorm during a free period. The classes started to reflect our calling: teaching reading, teaching religion, lesson plans! We saw the seniors come and go for student teaching – that would be us next year!  And some traditions were absolutely wonderful and a part of our treasured memories: the Christmas concerts with so many choirs and musicians, the partition between the chapel and gym opened up for all the town people, and ending with the Hallelujah Chorus! Wish they still did that!  And Call Night – waiting and waiting for the bell to be rung and call us to chapel.
Personally, I don't remember many problems with the transition. I loved having a real campus. Yes, I still snickered at some of the old fashioned things that would come up from time to time, but I was glad to be here. Did I assimilate? No, not really. But, many did assimilate and have long lasting friendships from "both sides". My MLTC roommate was visiting her new DMLC friend on another floor and carried the measles germs down and gave them to me. Assimilation!  Look at all the marriages that happened between MLTC and DMLC students – and I was one of them. I remember being in a small group for a project in Prof Sievert's class with Tom Siegle and Lois Sievert. We met at the Sievert home and Prof Sievert made the comment:  Oh, two DMLC and one MLTC. So even the profs separated us. There was some friction over the cost of decorating the chapel for the Christmas concert our junior year. Those of us from MLTC had no idea the history and tradition behind this. We thought that money could be better spent to build churches in Africa. I think once the concert was over, we had a better picture of the tradition behind it.
In October – after we graduated and started teaching – one of our dear friends passed away, Nancy Schuessler. That prompted a close group of us to begin what is called a Round Robin letter. We never used that fancy title – we call it the Chain Letter and we call ourselves the Chain Gang. We've  supported each other through the ups and downs of life and consider ourselves "sisters".
For me, most of the mixing took place after I graduated.  I enjoyed running into DMLC classmates at teacher's conferences and now at LWMS and OWLS conventions. We share a unique bond – a place where ALL the students in this college had the same goal for the same career choice, the same faith, the same desire to serve God and feed his lambs. This bond goes on for eternity. Thanks be to God!