For All the Saints
Robert Krueger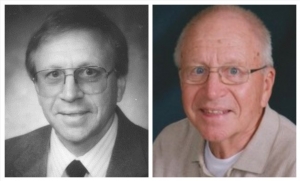 On January 5, 2020, Professor Emeritus Robert "Bob" Krueger was called home to his Savior's side. A 1956 NWC and 1959 WLS graduate, Bob served his Lord faithfully as an instructor at Michigan Lutheran Seminary in Saginaw, MI; as a parish pastor at Trinity, Elkton, MI; and as a principal at Lakeside Lutheran High School in Lake Mills, WI. In 1971, he accepted a call to Dr. Martin Luther College and began 32 years of service as a professor at DMLC/MLC before retiring in 2003. In addition to teaching, Bob also used his gifts to serve the school as the Financial Aid Director and assistant football coach. A full obituary can be found at https://bit.ly/2FrLqwp. Blessed be his memory.
---
2019
Fred Bartel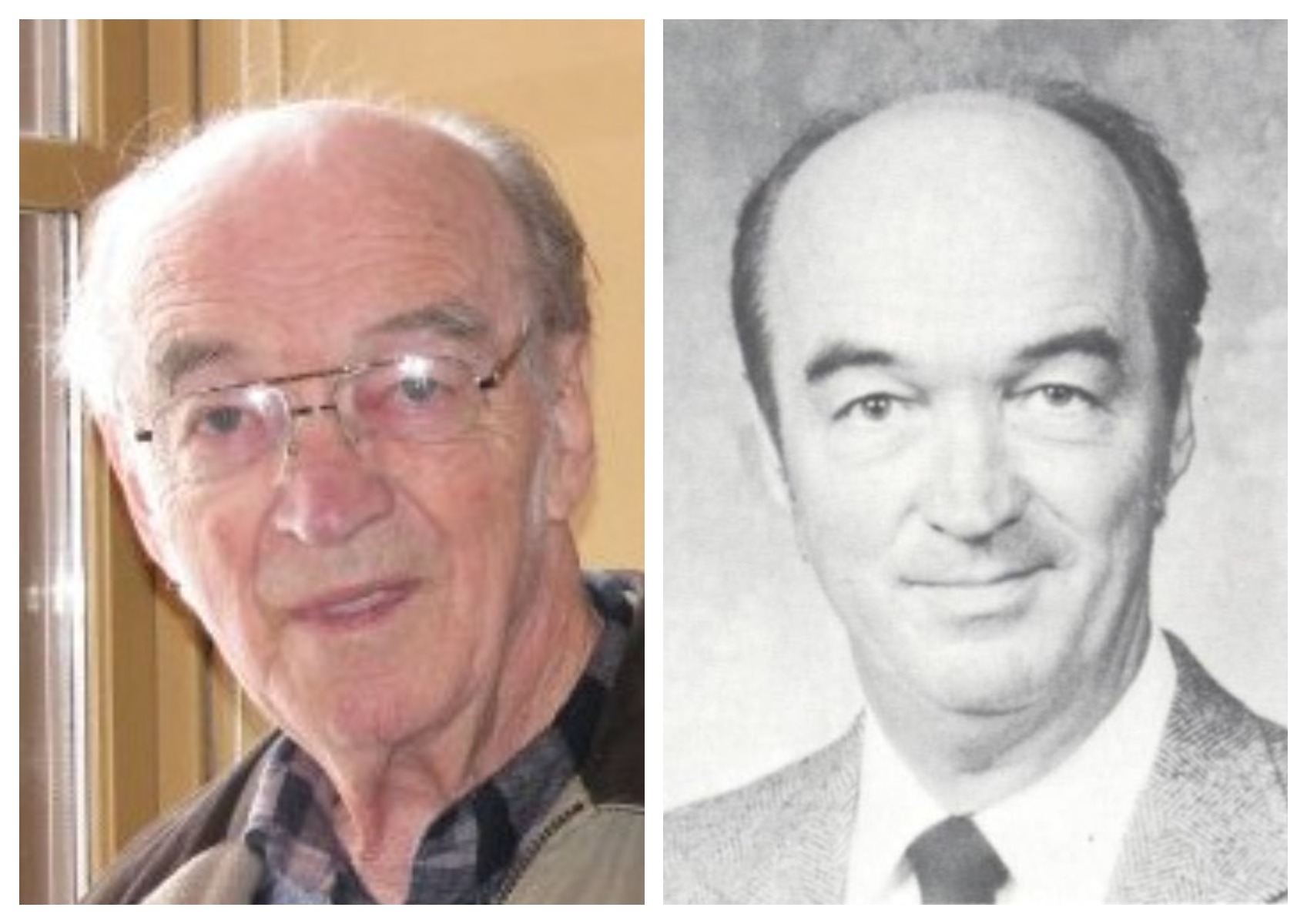 On July 7, 2019, the Lord called home the soul of his servant, Professor Emeritus Fred Bartel. A gifted musician and exceptional organist, Professor Bartel taught in Lutheran Elementary Schools for 16 years prior to accepting the call to DMLC in 1978. He served in the music division for 12 years until his retirement in 1990. His service included teaching piano and organ lessons, instructing the Teaching Music in the Elementary School course, and directing the College Chorale. His colleagues remember him for his sense of humor as well his appetite for good music and good food. We thank God for this faithful servant. A full obituary can be found athttp://bit.ly/2LfRcGo. Blessed be his memory.
---
Edward Meyer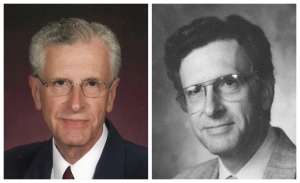 On May 16, 2019, our gracious God welcomed home his servant, Professor Emeritus Edward Meyer. Originally from New Prague, MN, Edward earned his bachelor's at DMLC in 1958. He served as a WELS elementary teacher in both Milwaukee and Jefferson, WI before beginning his 32 years of service to D/MLC in 1969. An extremely gifted musician, he shared his passion for quality music and helped faithfully trained a generation of church workers. His continuing education included earning a Doctor of Philosophy degree from the University of Iowa. A complete obituary can be found at https://bit.ly/2LX0SXl. We thank God for this humble servant. Blessed be his memory.
---
John Schibbelhut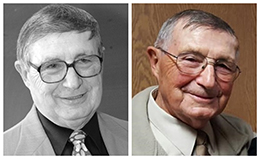 On May 1, 2019, the Lord in His infinite wisdom called to Himself the soul of His faithful servant, Professor Emeritus John Schibbelhut. He is remembered by peers and students as a gifted, loving, and humble servant leader with an infectious laugh. A 1957 DMLC graduate, John was assigned to serve as teacher/principal at St. James, Golden, Colorado. His 46 years of full time ministry also included service as teacher/principal at Trinity Crete, IL and Winnebago Lutheran Academy in Fond du Lac, WI before concluding as professor and supervisor in the Secondary Teacher Education Program at D/MLC from 1992-2002. Having a passion for lifelong learning, John attended Summer Quarter at Wisconsin Lutheran Seminary for seven summers and earned a Masters of Arts in Religion. A full obituary can be found at https://bit.ly/2H8OEqe. Blessed be his memory.
---