For All the Saints
Below are listed brief obituaries of former D/MLC faculty members who have recently fallen asleep in the Lord. Our sincere apologies if we have missed any. Please forward any information on anyone we may have missed to alumni@mlc-wels.edu or call the alumni office at 507-354-8221 x 387.
2017 | 2016 |2015 | 2014 | 2013
2018
Mervin J Ingebritson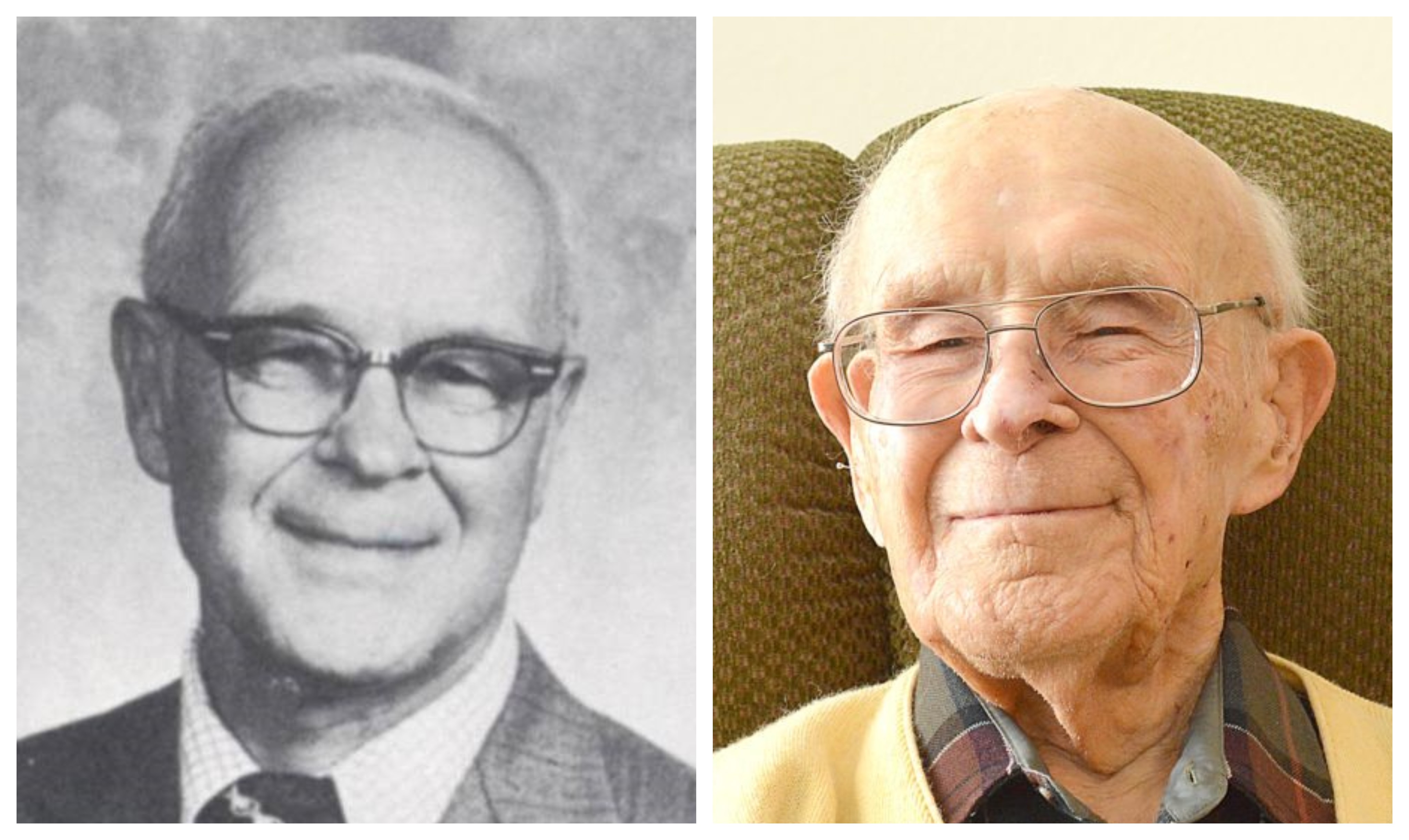 On May 21, 2018 (at age 100), Professor Emeritus Mervin Julius Ingebritson was given his crown of life. Having graduated from DMLHS in 1937 and DMLC in 1940,  Mervin later received a master's degree from Omaha University in Nebraska. His teaching ministry included service at Lutheran grade schools in Wisconsin, Washington, and Nebraska. He also served at Bethany Lutheran College in Mankato and Milwaukee Lutheran Teachers College before concluding his ministry as a DMLC professor from 1971-1984.  In addition to his faithful service at the college, Mervin was an active member of St. Paul's where he was a charter member of the Prison Ministry program, and the OWLS organization.  A full obituary can be found at https://bit.ly/2kAz1f6. Blessed be his memory.
Alan Spurgin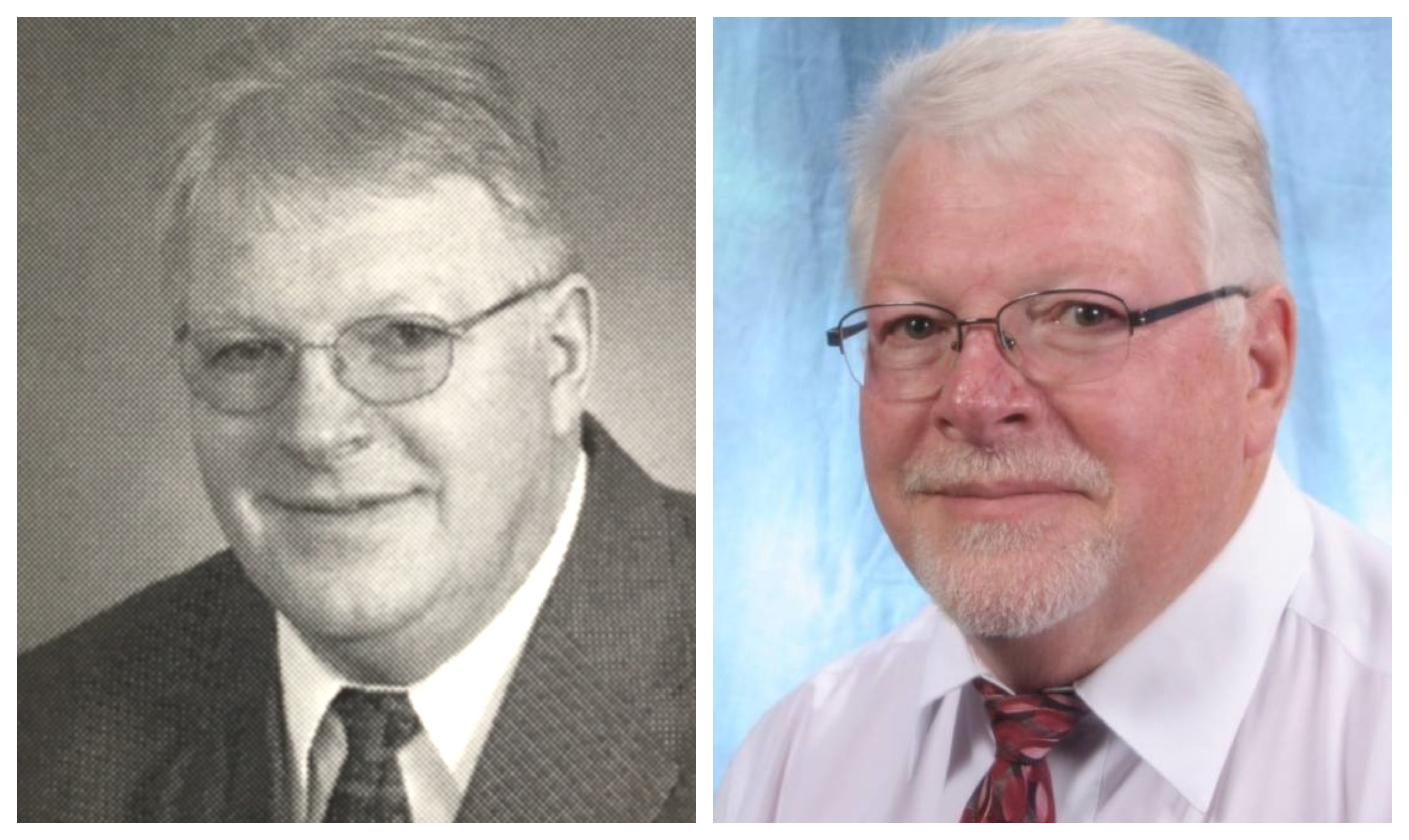 On April 24, 2018, God called Professor Emeritus Alan Spurgin home. Al touched many lives teaching children of all ages. He taught grade school at St. John's, Watertown, WI (1971-1974),Good Shepherd, West Allis, WI (1974-1987), and St. Peter, Balaton, MN (1987-1992). He earned his Master's Degree in Curriculum and Instruction from UW-Milwaukee and a doctorate in Special Education from the University of South Dakota.  His 25 years of faithful service to D/MLC (1992-2017) included mentoring student teachers at St Paul's, New Ulm and instructing as a professor in the Special Education department. He loved "going up to school" to teach and was known among students and faculty members for his Christian concern and willingness to help.  A full obituary can be found at https://bit.ly/2xs1ehH. Blessed be his memory.
---
Arnold Koelpin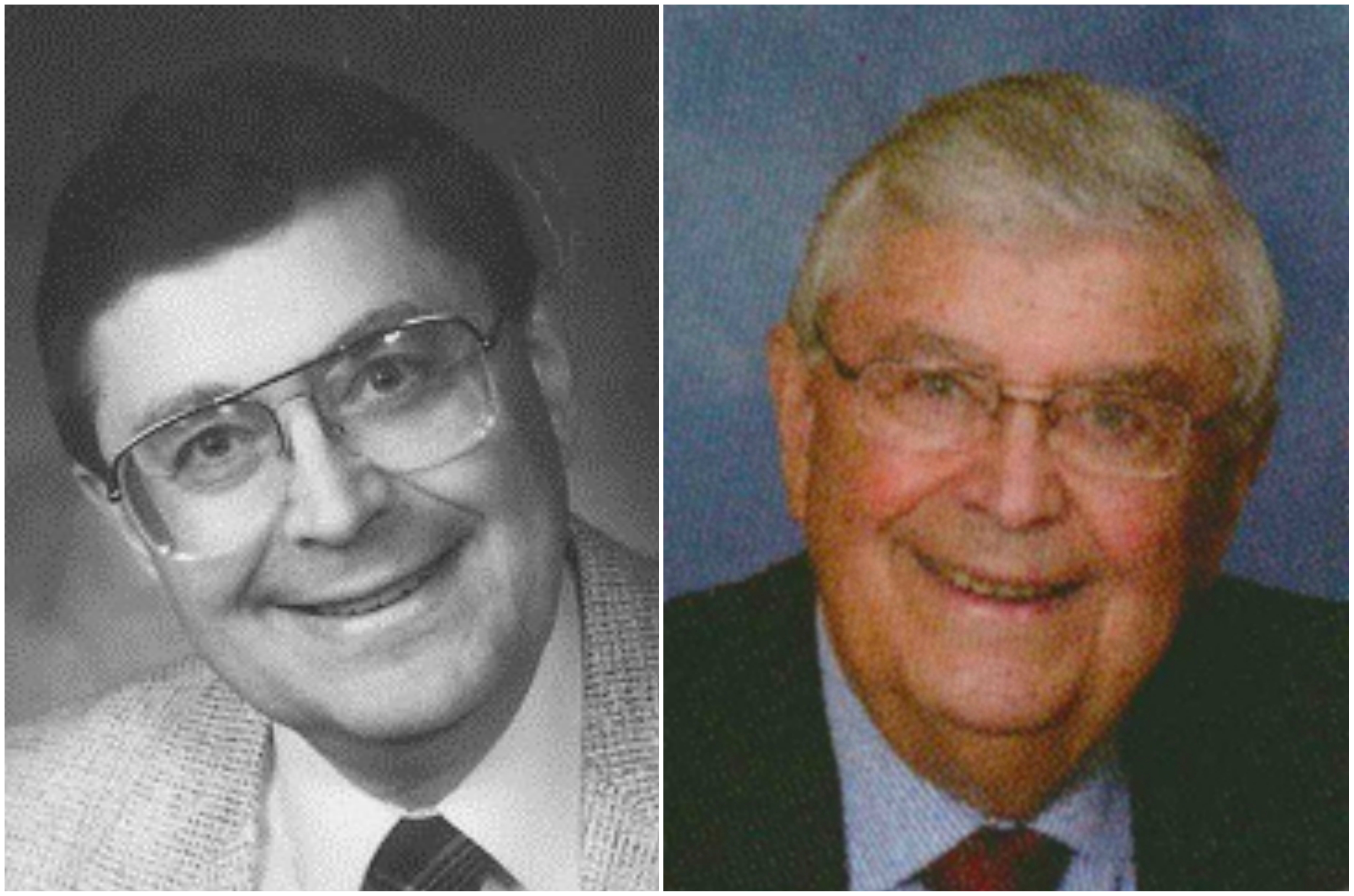 On November 13, 2017, our heavenly Father called Professor Emeritus Arnold Koelpin home. Having briefly served as a parish pastor in Cambridge, WI, he spent the bulk of his public ministry (1962-2001) serving our Savior and His church as a professor of history and theology at D/MLC. In addition to bringing scripture and history alive in his teaching and preaching, he also led several study tours, served New Ulm as mayor, chaired countless committees, and modeled a true servant heart for many current called workers. In high demand as a presenter on Luther and the Reformation, Professor Koelpin wrote and lectured extensively (including a January presentation here at the college and several recent articles for MLC InFocus magazine). A grateful college and community thanks the Lord for this humble, faithful servant. A full obituary can be found at https://goo.gl/xLbGMD. Blessed be his memory.
Theodore Hartwig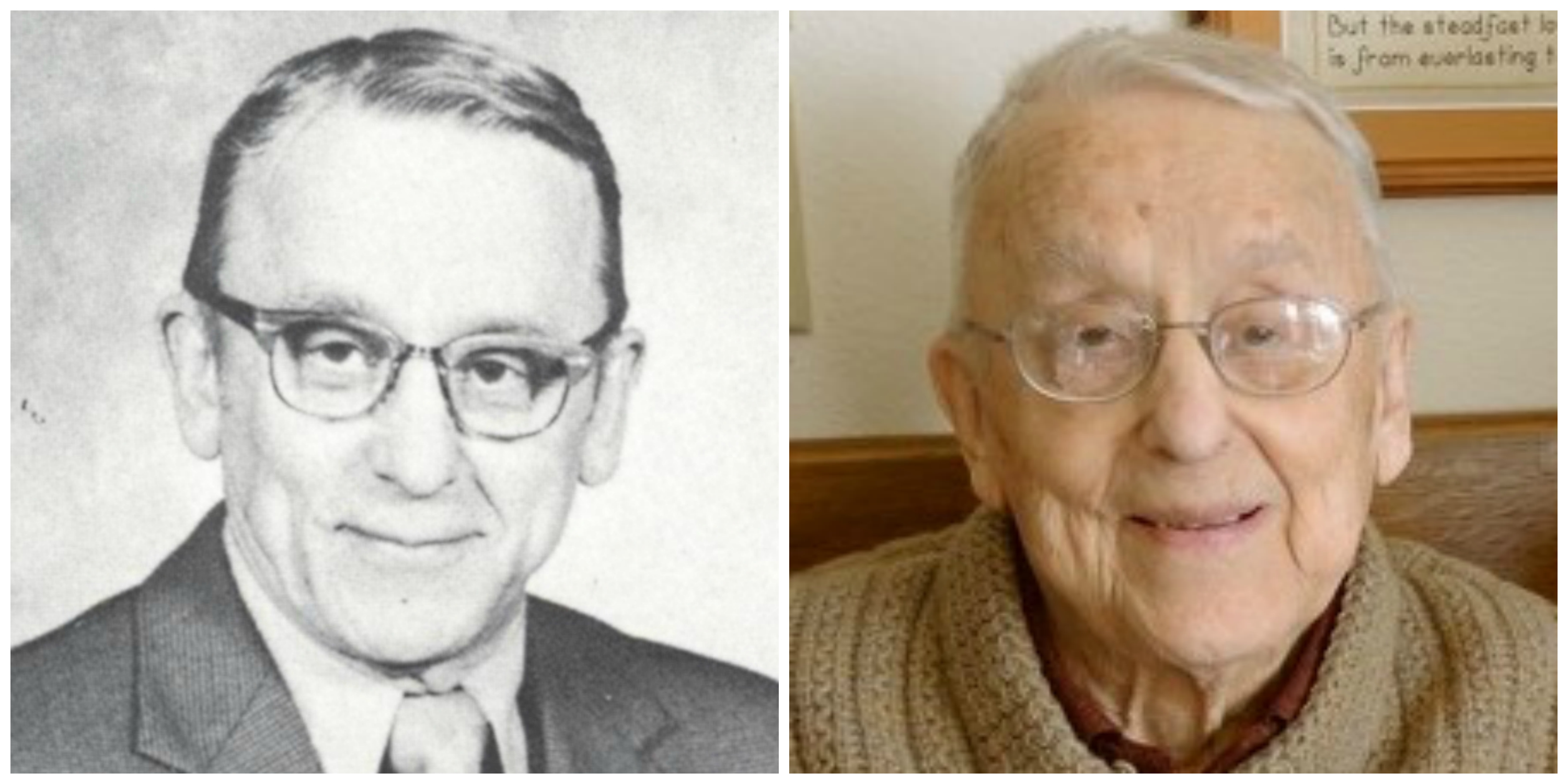 On September 8, 2017, God graciously delivered 96-year old Professor Emeritus Ted Hartwig to his side. A 1943 NWC and 1947 WLS grad, he served as an emergency teacher at Milwaukee Lutheran High School and as a parish pastor in Mound City, SD and Appleton, WI. The bulk of his 55-year ministry (1955-2002) was spent faithfully training generations of future gospel servants as a history and theology professor at D/MLC. In addition to his teaching, Professor Hartwig introduced preaching (vs devotion reading) to our morning chapel worship; spent a year on a special assignment developing the college's administrative structure (such as the establishment of faculty divisions); worked tirelessly to beautify the campus; and led several study tours to Europe. We thank God for this faithful servant and for using him to bless this place and its people. A full obituary can be found at https://goo.gl/c572h7  Blessed be his memory.
Howard Wessel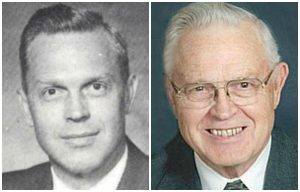 On February 15, 2017, Howard fell asleep in Jesus on earth and awakened to a new, eternal dawn in heaven. Howard began his teaching ministry in Fairmont, MN, where he taught middle grades, served as organist, and as choir director. After four years he became principal and upper grade teacher at St. John in Red Wing, MN, where he also played organ and directed choir. In 1964 Howard accepted a call to DMLC to develop the new student teaching program, a position he directed for the next 31 years. For almost four decades Howard taught future teachers elementary reading courses on campus and guided them through student teaching experiences throughout the Midwest. A full obituary can be found at https://goo.gl/BOnQTr. God be praised and honored for providing this faithful servant to His church and to our college of ministry.
---
2016
Lyle Lange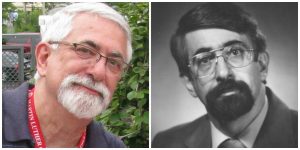 On December 1, 2016, the Lord in his infinite wisdom and mercy called to his side Lyle Lange, longtime D/MLC professor and defender of the faith. For nearly 40 years, Professor Lange trained our synod's future teachers to know and treasure the truths of God's Word. He also wrote extensively, preached regularly (amazingly without manuscript or notes), and served as a model of Christian living to his students and fellow faculty members. A full obituary may be found at https://goo.gl/G1hI23. We thank the Lord for the blessings given to this college, its students, and our church body through the life and work of this humble, faithful servant. Blessed be his memory.
---
2015
Theodore Olsen, Jr.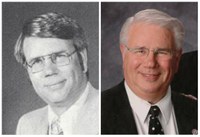 On April 23, 2015, the Lord Jesus called Rev. Theodore B. Olsen, Jr. to his eternal home in heaven. A 1962 Northwestern College and 1966 Wisconsin Lutheran Seminary graduate, he began serving in the parish ministry at St Mark in Brown Deer, WI. In 1971, the Lord called Ted to serve as professor of religion and social studies at DMLC where he served until 1978. The next four years were spent as parish pastor at Zion in Gainesville, FL. In 1982, Ted began his service as president of Martin Luther Prep School in Prairie du Chien, WI. In 1994, God led him to accept the call to be the first president of the newly formed Martin Luther College. He served in this capacity at MLC until his retirement in 2007. Ted was passionate about ministerial education, having spent 33 of his 41 years in the synodical school system. His full obituary may be found at http://goo.gl/LAfKXV . The MLC family is very grateful to the Lord for providing President Olsen to help guide us through our amalgamation and formative years. Well done, good and faithful servant.
Susan Post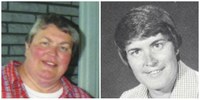 On April 20, 2015 the Lord called our sister in the faith, Susan Post, home to heaven. A 1968 DMLC graduate, Sue was a pioneer in women's sports here on the hill. In 1969, she began her 8 years of service to MLA and DMLC as a Physical Education instructor and coach. Under her guidance, DMLC's softball, basketball, and power volleyball programs formed and thrived. She went on to serve many years as Dean of Women at Michigan Lutheran Seminary. Her full obituary may be found at http://goo.gl/6Vz5Rv . We thank the Lord for this faithful servant. Blessed be her memory.
Karen Shilling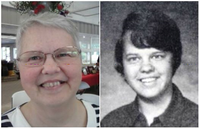 On January 27, 2015, Karen Shilling fell asleep in the Lord. Karen faithfully taught physical education at Martin Luther Academy and DMLC during the 1971-72 school year. She held numerous other positions at D/MLC (coaching women's tennis, assisting in the Print Shop, and staffing the Help Desk in Network Services) from 1980 until her retirement in 2010. Her full obituary may be found at http://goo.gl/q93V6t . Blessed be her memory.
---
2014

Ames Anderson
On December 23, 2014, the Lord called to himself the soul of Dr. Ames Anderson, Prof. emeritus of music/organ at (D)MLC. Dr. Anderson was blessed with a depth of intellect and scholarship, along with an ability to perform the most challenging music in the organ repertoire. He was a model of lifelong learning, continuing to practice and study until encephalitis no longer allowed him to. His full obituary may be found at http://goo.gl/3x3Vzz. Blessed be his memory.

Waldemar Nolte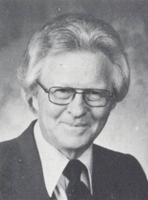 On December 2, 2014, the Lord called to eternal glory the soul of Professor emeritus Waldemar Nolte after 98 years of pilgrimage. Waldemar graduated from DMLC in 1936
and served Christian day schools and an area Lutheran High School in the following places: Fond du Lac, Cudahy, and Burlington, WI; Mankato and Winona, MN; and Mobridge, SD. He was called back to serve as a professor of music at DMLC in 1962 and served faithfully in that capacity until his retirement in 1986. A full obituary is available at http://goo.gl/z6rr2a. "Precious in the sight of the Lord is the death of his saints."
---
2013
Delmar Brick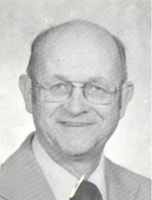 Professor Emeritus Delmar Brick fell asleep in Jesus and entered his heavenly home on December 1, 2013. We thank God for him and his faithful service to the church, including over 30 years here on the hill from 1954-1987. While on the hill, Delmar served as a recruiter and managed the annual College Choir tours among many other duties. His obituary may be found at http://goo.gl/fgvx7s. Blessed be his memory!
---