Several historical signs have been produced to help campus family members and visitors better understand and appreciate the blessings and challenges of our past.
Special thanks to the following groups for sponsoring the signage.
'
DMLC/Old Main – DMLC Class of 1961
NWC/Sprinter – Northwestern College Alumni Society
MLC 25th Anniversary/Fisher of Men – MLC Alumni Association
Martin Luther – DMLC Class of 1966 
---
Click on any image below for a larger view.

DMLC/Old Main
NWC/Sprinter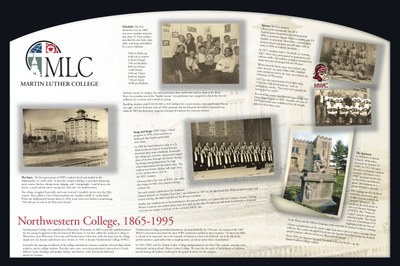 MLC 25th Anniversary/Fisher of Men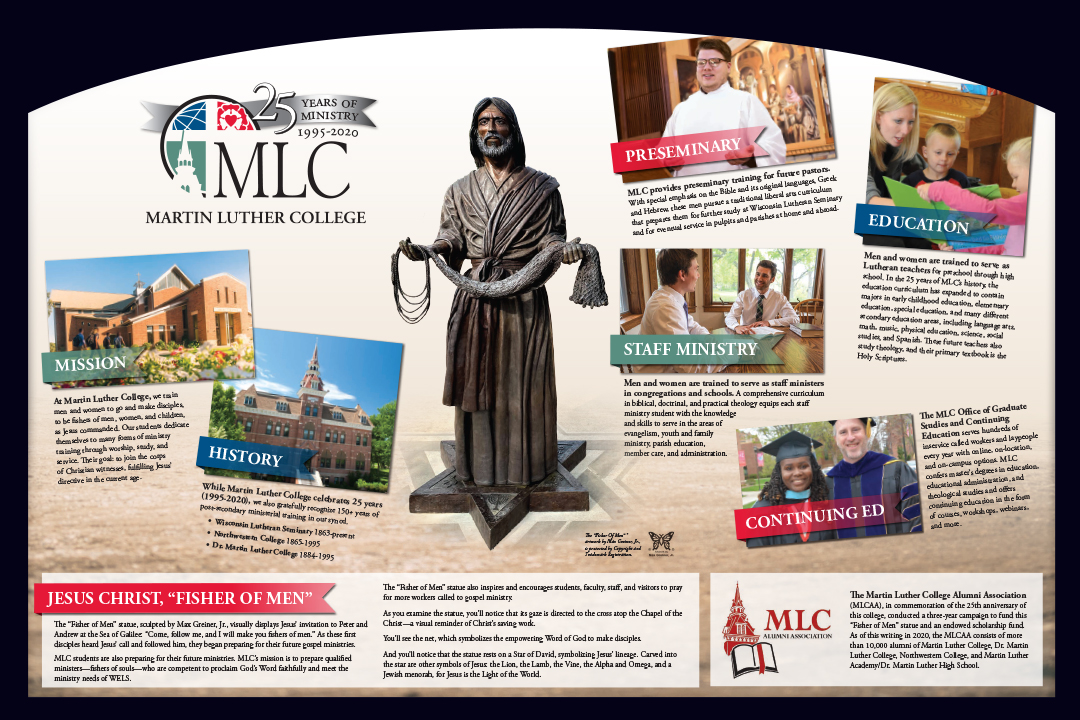 Martin Luther