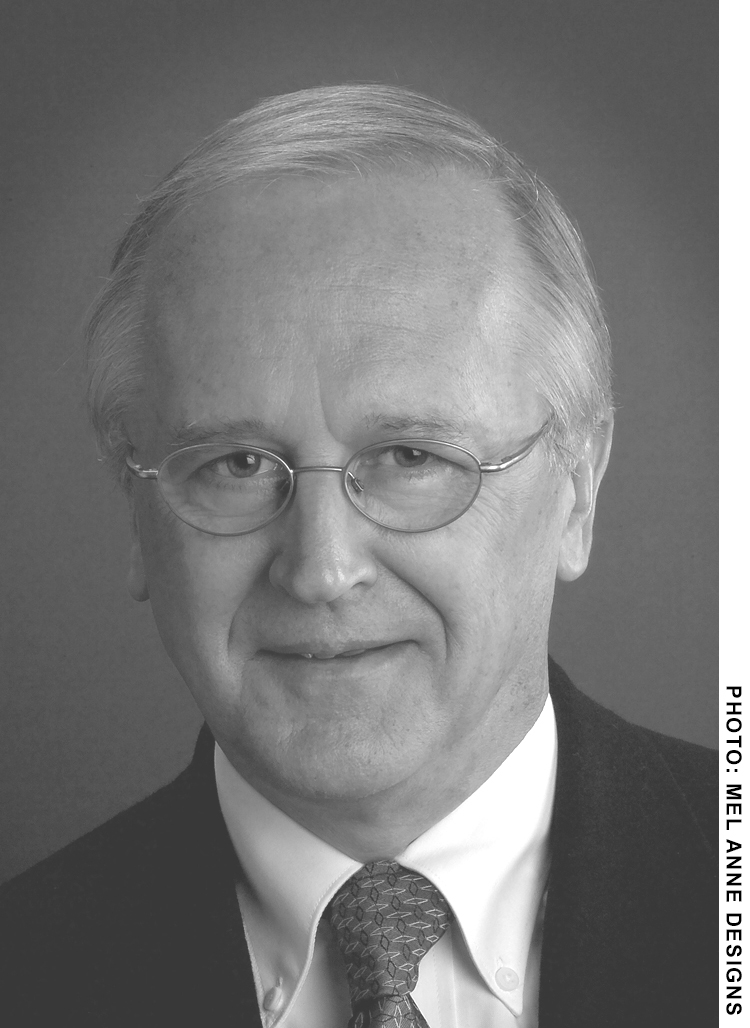 1993-1995
John Braun (b. 1943) shepherded Northwestern College-Watertown, Wisconsin, through its final chapter with an appreciation for God's grace throughout the history of that school. He served as president of the college for 1993-95, the years between the decision to close and its amalgamation with Dr. Martin Luther College in New Ulm, Minnesota. During that tough transition, he helped the campus family to remember and honor God's blessings to the college.
A member of Northwestern's centennial class of 1965 and a graduate of Wisconsin Lutheran Seminary, he served as pastor at Redeemer-Tomahawk, Wisconsin; Our Savior-Zion, Illinois; and St. James-Milwaukee. He arrived back at NWC in 1984 with his wife, Sandy, and daughters, Jennifer and Katherine. Before he was called to head the college, Braun served as a professor of English and recruitment/admissions director. In all those roles, he was admired by his colleagues for his quiet but friendly spirit and his way with words.
John Braun embodies in a number of ways the curriculum and purpose of NWC—the liberal arts in service to the gospel. He has gone on after leaving Northwestern, as the hope was for all its graduates, to express that timeless message in timely ways. He has written a number of books, including devotional titles, a two-volume commentary on Isaiah, and a popular history of WELS, and he has edited many more as a vice president for Northwestern Publishing House. He has served as the executive editor for Forward in Christ since 2006 and has done major creative work for five films. He was a principal planner and contributor, in particular, for the full-length feature film A Return to Grace—Luther's Life and Legacy, which was produced for the 500th anniversary of the Reformation and shown on national television.
For the 130th anniversary of Northwestern College in 1995, the theme was "Excellence to the End." That is a fitting title for the last chapter of a college and for a servant, both of whom enjoyed a great heritage and then moved on.
Written by Professor Brian Dose NWC '80, WLS '85