12/22/19 Update: The 2020 Alumni Tour to Canada is currently sold out. If interested, please register and we will add your name to the waitlist. There are no payments or deposits required to be on the waitlist. When cancellations occur, if you have kept your schedule clear and are able to come, you would receive a discounted rate.
Highlights to Include

Revelstoke, Yoho, Jasper, Banff, and Glacier national parks
Guided tours of Vancouver, Victoria, Calgary, Spokane, and Glacier NP
BC Ferry to Victoria, Sea-to-Sky Highway, Capilano Suspension Bridge
Cruises on Maligne Lake in Jasper and Lake Coeur d'Alene in Idaho
---
Fully escorted with geographic, geological, and historical insights from Professor Greg Diersen
Daily devotions with Professor Brian Hennig, along with WELS worship in Vancouver and Calgary
Fellowship and friendships with like-minded believers
Overview
July 10-25, 2020
$3995 Double Occupancy
$5395 Single Occupancy
Includes round-trip flights from MSP (with one checked bag + personal item), deluxe motor coach service, attraction admissions, guide fees, 16 hotel nights, most gratuities, approximately 28 meals, and much more. There will be a couple of optional excursions that would require additional payment (whitewater rafting, etc.).

W/ELS members are invited to join the MLC Alumni Association for an affordable, enjoyable, and educational tour of Western Canada. We'll spend time in four regions: Vancouver/Whistler, Revelstoke/Jasper/Banff, Glacier NP, and the Inland Northwest. Tour Director Steve Balza will do his best to keep us comfortable, safe, and on schedule. MLC Professors Brian Hennig and Greg Diersen will be along to feed our souls with daily devotions and our minds with insights into the sights we see. Quietvox headsets will add to our ability to hear our guides and enjoy their presentations. We believe we've put together an itinerary that hits the highlights, includes some lesser-known gems, and allows some free time for you to relax and refresh.
COST/PAYMENTS
Single occupancy (one person/room) cost is $5395 and double occupancy (two persons/room) is $3995 per person. If you are traveling solo but would prefer having a same-gender roommate to split costs, please note that on your registration form, and we will do our best to accommodate.
Discounts: Deduct $350 if you are making your own flight arrangements. $20 discounts are available to previous travelers, seniors 62+, MLC students, anyone making full payment, and early birds who register by Dec 21.
Gratuities: Tips for our bus drivers, step-on guides, attraction guides, and group meal servers are included in your cost. Tips for hotel housekeepers, non-included meal servers, etc., are your responsibility.
Payments: Confirmed passengers must submit a $2000 payment by January 15. The remaining balance is due April 15. Once confirmed, cancellations will receive refunds according to the schedule below:
January 15 – March 14: $250 fee
March 15 – April 14: $500 fee
April 15 – May 14: $1000 fee
May 15 – June 14: $2000 fee
June 15 or later: $3000 fee
In each case, the penalty will be cut in half if a replacement traveler is found.
INCLUDED MEALS
The tour includes 28 meals: 15 hotel breakfasts, six lunches, and seven dinners. Remaining meals (about 20) will be on your own. Complimentary water and occasional bus snacks will be provided throughout the tour.
CONFIRMED PASSENGERS AND WAITLISTS
Based on past tours, we expect the approximately 46 available spots may sell out quickly. Registration will open at noon on December 15. We will add you to a confirmed list or waitlist on Dec 22. If those who register by midnight on Dec 21 exceeds capacity, a "lottery system" will be used to determine confirmed passengers. Remaining registrants will be placed on a waitlist. In the past, waitlist members who have been able to keep their schedule clear have frequently made it on board. Waitlisted registrants do not need to send any deposit or payment until they are confirmed passengers.
PASSPORT/MOBILITY REQUIREMENTS
Our entry into and exit out of Canada will be via land. Currently, U.S. citizens are required to document their citizenship (typically via a valid passport, passport card, or NEXUS card) to enter Canada and return to the United States.
On a scale of 1 to 10, with 10 being a high level of mobility required, we rate this tour a five. All passengers will need to get in and out of the bus (about 4 steps) on a regular basis. You will also be required to transport your bag between the bus and hotel rooms. Several stops will require a fair amount of walking. Those with mobility challenges may have to opt out of some activities. As always, we encourage travelers to know their own limitations.
TRIP INSURANCE
Your U.S. health insurance policy may not cover you while traveling in Canada. Basic Travel Insurance (providing $50,000 in emergency medical coverage and $100,000 in Emergency Medical Transportation) will be purchased from RoamRight and provided for all attendees. If desired, individuals may upgrade their policy to include additional coverage (Trip Cancellation, Cancel For Any Reason (CFAR), etc.).
QUESTIONS
Contact tour manager Steve Balza (alumni@mlc-wels.edu or 507-217-1731).
Accommodations
Multi-night stays at most of our hotels mean you can settle in and not have to pack/repack each day. All are entirely non-smoking with complimentary WiFi (limited in some of the remote areas). All (except Delta Suites) include complimentary breakfast. All receive excellent reviews and should provide us with comfortable rest in beautiful settings. Some are EXCEPTIONAL and could be considered destinations in their own right. Click on the hotel names to read TripAdvisor reviews, or on the images to visit their official websites.
Sheraton Vancouver Guildford, Surrey
Located about 20 miles southeast of downtown Vancouver, this high-quality hotel provides perhaps the best lodging value in the pricey Vancouver metro market. Amenities include an outdoor pool, fitness center, and bar.
Your suite is complete with in-unit laundry and full kitchen. Feel free to cook your own dinner or breakfast during the free night and morning in Whistler. Some may choose to relax at the indoor/outdoor pool. Others may head out to explore the village or surrounding sights. Delta sits in the heart of town with many restaurants, shops, and attractions within walking distance.

Three Valley Lake Chateau, Revelstoke
As we head into the wilderness part of our journey, our accommodations will transition from luxurious to rustic. This property's pride and joy is its lakeside location with picture-perfect views of the valley. It also contains a "ghost town" with a unique collection of local history (including a railway roundhouse and antique autos).

Sunwapta Falls Rocky Mountain Lodge, Jasper National Park
Set amidst a gorgeous wilderness, surrounded by mountains, rivers, falls, and lakes, this remote property along the Icefields Parkway will provide an excellent opportunity to embrace Jasper National Park in all its beauty.

Grey Eagle Casino and Resort, Calgary
We'll return to "civilization" and enjoy three nights at this comfortable Calgary accommodation. Our more relaxed itinerary during our time here will allow guests to make use of their beautiful indoor pool, complimentary bicycles, expansive fitness center, and 84,000-sq. ft. gaming floor.

Many Glacier Hotel, Glacier National Park
It's hard to imagine a more scenic setting than this 105-year-old lodge's location along Swiftcurrent Lake. Just outside its doors lie some of the continent's premier wildlife watching, hiking, and kayaking. Two free evenings and a free afternoon here are sure to make memories and fill your photo roll. The interior boasts a striking, four-story lobby with Swiss Alpine ambiance.

Our final two nights will be spent in this iconic 105-year-old gem in downtown Spokane. The architecture here is exceptional. Be sure to check out the ornate Spanish Renaissance lobby, the Hall of Doges, the Peacock Bar, and the elaborate ballrooms.

For those on the group flight from Minneapolis, we'll spend a quick night at this MSP airport-area hotel before heading to worship at Bloomington Lutheran Church and then back to New Ulm. Those desiring an early morning workout will enjoy the onsite pool/fitness center or a walk around the beautiful Centennial Lakes park.

Attractions
Vancouver/Victoria/Whistler (July 10-13)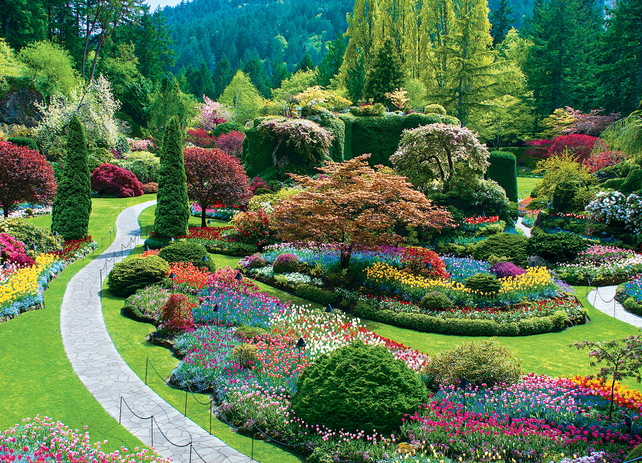 Lord willing, the introduction to our northern neighbor will be provided by the coastal seaport city of Vancouver. Canada's third-largest city is nestled between vast valleys, a temperate rain forest, and a majestic mountain range. Our home base for three nights will be the Sheraton in nearby Surrey. Our first full day will be spent ferrying across the Strait of Georgia to Vancouver Island and the British Columbia capitol, Victoria. There we'll visit the renowned Butchart Gardens and experience the Inner Harbor before you are given free time to shop, bike, or visit some of the city's additional treasures. Sunday will include WELS worship with Saviour of the Nations along with a guided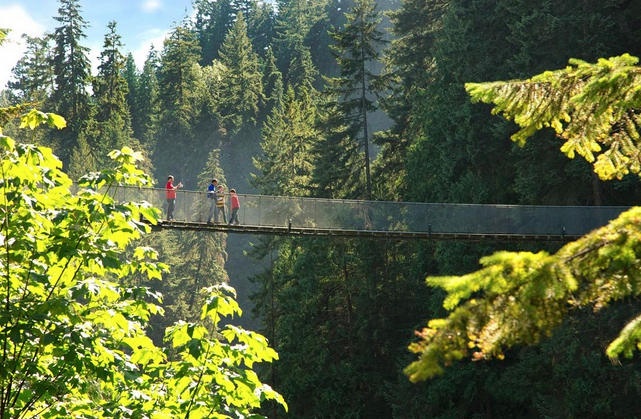 highlights tour of Vancouver. We'll take in beautiful Stanley Park with its totem poles and seawall, shop and grab a bite at Granville Island Public Market, and enjoy some free time in the Gastown/Waterfront neighborhood. Our final day in the area will be spent making our way up the scenic Sea-to-Sky Highway en route to Whistler. Along the way, we'll explore North Vancouver treasures such as Capilano Suspension Bridge and Grouse Mountain. Our Delta Suites hotel is centrally located in Whistler Village for those seeking shops or restaurants. Those looking to explore the mountain or hike/bike around a lake can easily reach the gondolas or trailheads by foot.
---
Revelstoke/Jasper/Banff/Calgary (July 14-20)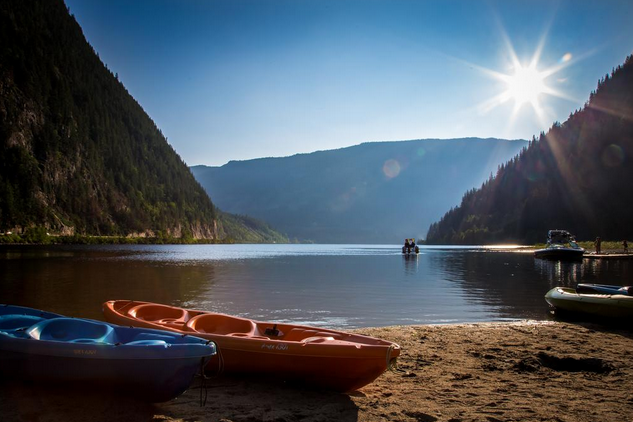 From Whistler, we head east toward a less populated and more rugged country. Our longest travel day will take us across some exceptionally scenic spaces before arriving at our lakeside resort, the Three Valley Lake Chateau. The next day includes options to remain at the chateau (restaurant and free kayak usage on site) or venture out for some adventure in nearby Revelstoke. Options include hiking, a mountain coaster, and whitewater rafting (not included in tour cost). Our stay also includes a tour of the onsite "Ghost Town" as well as dinner both evenings. Departing Three Valley Gap, we'll make our way along the Trans-Canada Highway through and to a series of national parks (Mount Revelstoke,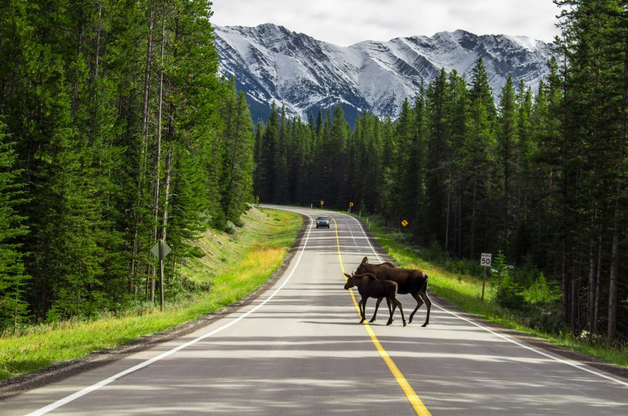 Canadian Glacier, Yoho, Banff, and Jasper). Keep your eyes peeled for wildlife. It's not uncommon to view elk, bighorn sheep, moose, deer, coyotes, and bears in this region. While there, we'll walk on glaciers, boat across pristine lakes, and hike through canyons. Our two homes for this stretch of the journey will be vastly different. The first two nights will be at the rustic Sunwapta Falls Rocky Mountain Lodge, neatly tucked into the wilderness alongside the Icefields Parkway. The next three nights will be at a 4-star Grey Eagle Casino Resort in Calgary (Canada's fourth-largest city). St Paul Lutheran in Calgary provides us with our second opportunity for WELS worship.
---
Glacier (July 21-22)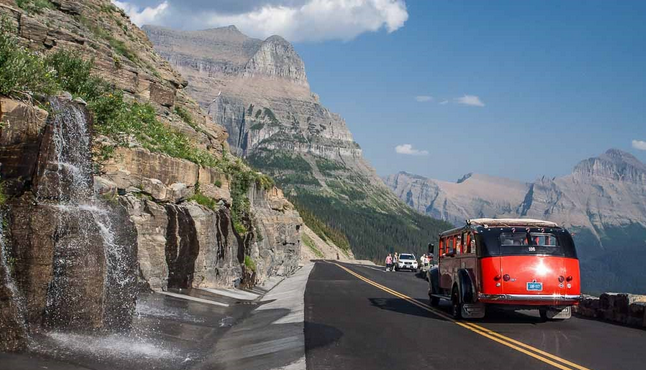 As we return to the U.S., we'll be greeted by glaciers and treated to some phenomenal vistas during our two-day stay in Glacier National Park. Our home base will be Many Glacier Hotel, a spectacular lodge situated along the shores of Swiftcurrent Lake. Our intent is to arrive in the early afternoon to give you time to hike, kayak, or explore along some of the many trails adjacent to our accommodation. The next day's plan includes a full-day Red Bus Tour along the famed Going-to-the-Sun Road. Please note that we will be there at the height of their peak season. Be prepared for crowds, traffic, and some significant road construction that may cause delays.
---
Coeur d'Alene/Spokane/Seattle (July 23-25)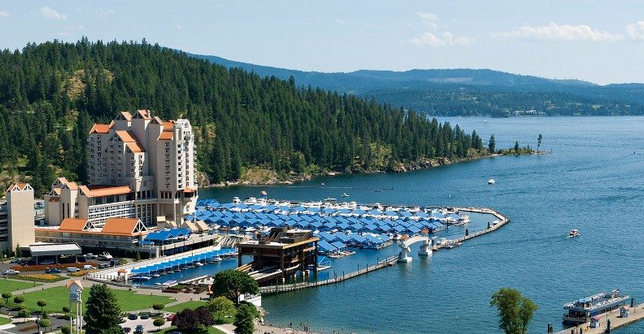 Our final two days will take us through Montana and Idaho before settling into eastern Washington. Our plan includes a sunset dinner buffet on Lake Coeur d'Alene before arriving at the lovely Historic Davenport Hotel in downtown Spokane. Our day in Spokane will involve a guided tour of the city (including magnificent Manito Park and Spokane Falls). After a delightful "Mystery Lunch", you'll have some free time to take a stroll or a bike ride along the Spokane River's Centennial Trail. If flight schedules remain as is, we plan to work our way across Washington and spend a few hours in Seattle Center with optional visits to the Space Needle or Chihuly Garden and Glass before we head to Sea-Tac International for our evening flight home.
Transportation
You have the option to take the Sun Country non-stop group flight from Minneapolis (MSP-Terminal 2) to Seattle (SEA) on July 10, with return from Seattle to Minneapolis on July 25, or you can make your own flight arrangements. Schedule changes are common and we encourage you to check this page for updates.
Group flight passengers will enjoy complimentary parking and coach transportation departing from MLC in New Ulm (July 10 at 9:30 am) or from Bloomington Lutheran Church, 9350 Portland Ave S, Bloomington (July 10 at 11:15 am). Also included with the group flight is a hotel room at Residence Inn, Edina near the Minneapolis airport on July 25.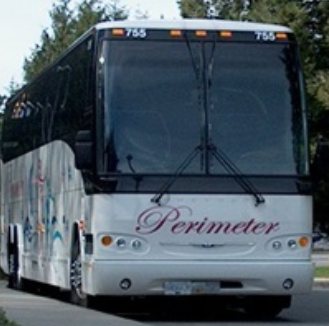 Upon arrival in Seattle, we'll travel on a deluxe motor coach with Perimeter Transportation. The coach is complete with air conditioning, every-seat outlets, DVD/AV system, reclining seats, and a restroom. Due to space limitations, each person is limited to one suitcase (rollers recommended) as well as a small carry-on or personal item that you will need to keep on the plane/bus with you. We will load and unload the luggage from the bus, but you will be responsible for transporting your luggage to and from your room.
Sun Country Group Flight Details from and to MSP Terminal 2
Fri, July 10  SY#285 departs MSP at 2:10 pm (Central), arriving at Seattle SEA at 3:56 pm (Pacific)
Sat, July 25  SY#284 departs Seattle SEA at 6:05 pm (Pacific), arriving at MSP at 11:16 pm (Central)
We have paid for every passenger to check one bag. You are also allowed to bring along one personal item. Size, weight, and item restrictions apply. See the Sun Country website for more details.
Those making their own flight arrangements should plan to meet the group on July 10 at the SEA Main Terminal Sun Country baggage claim at 3:30 pm (Pacific). Our intent is to drop off at SEA on July 25 at 4:00 pm. Again, the flight schedules are likely to change and we will keep confirmed passengers and this page updated.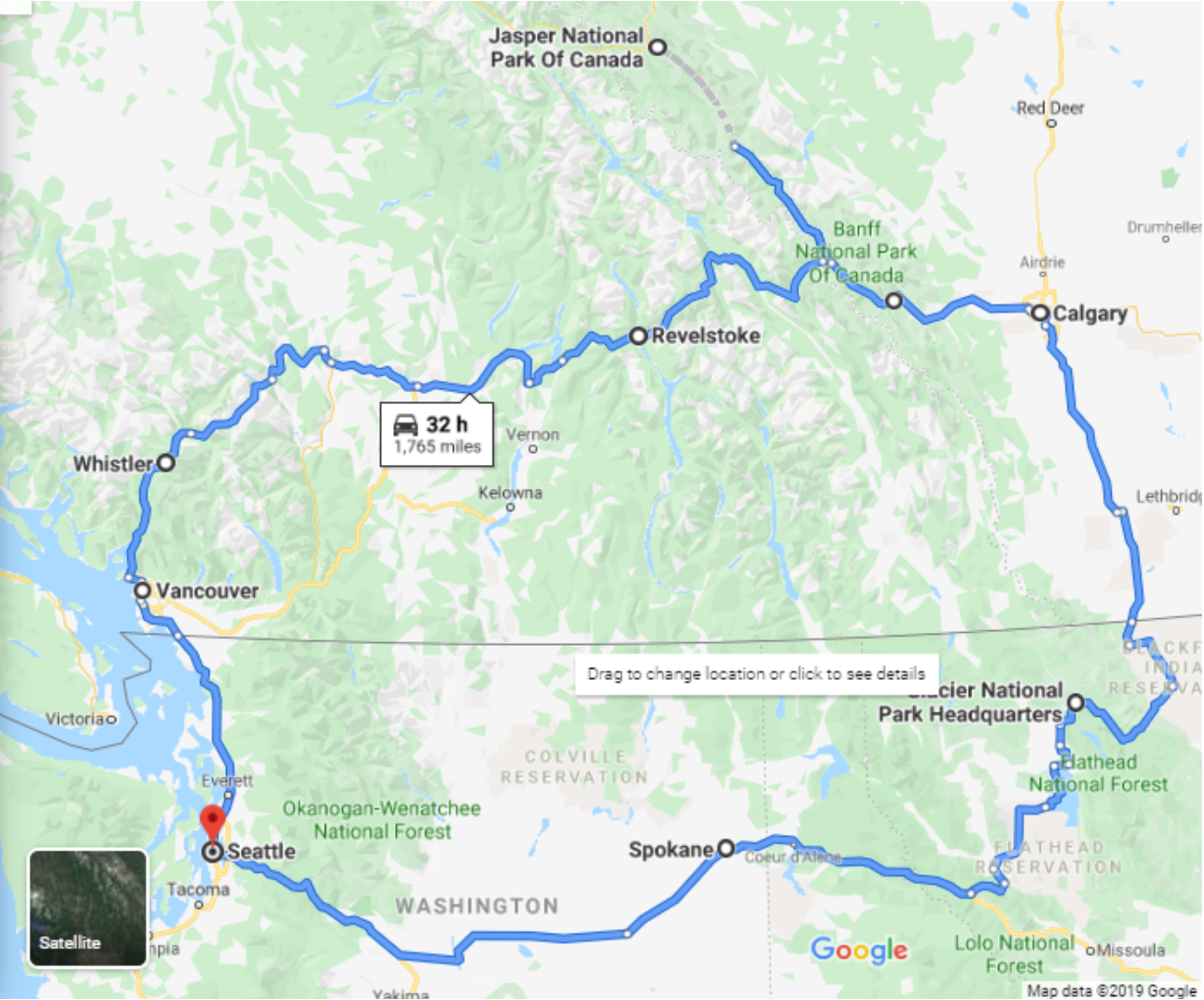 Registration
Registration is available at this link until one month prior to the tour. Currently, the tour is SOLD OUT but a waitlist is forming. If you are still interested in joining the tour, please register and you will be added to that list. No deposits or payments are required to be on the waitlist. If and when an opportunity would arise, you would be contacted and offered the chance to accept or decline the spot. Those who are able to keep their calendar clear are often called and also receive an additional discount (beyond those offered during registration).
Confirmed passengers must submit a $2,000 payment by January 15. The remaining balance is due April 15. Once confirmed, cancellations will receive refunds according to the schedule below:
January 15 – March 14:  $250 fee
March 15 – April 14:  $500 fee
April 15 – May 14:  $1,000 fee
May 15 – June 14:  $2,000 fee
June 15 or later:  $3,000 fee
In each case, the penalty will be cut in half if a replacement traveler is found.
Confirmed passengers will receive a mailing in late March or early April that will include more details on the tour as well as an invoice showing the remainder (if any) that is due on April 15.
You may pay more than one deposit/payment on a single check if you wish. Please note the name/s of the passenger/s the payment is for in the lower left blank. We are unable to accept credit cards. All payments should be made by check payable to MLC Alumni Association. Please send all payments to:
MLC Alumni Tour
c/o Steve Balza
1995 Luther Ct
New Ulm, MN 56073
RELEASE OF LIABILITY:
By registering for this tour you affirm that you are fit to participate in this tour and accept all risks to your safety and health. All travel involves risks, and travel may mean a heightened risk to your health and safety, including risks from terrorism, criminal acts, and illness. You understand and freely accept these risks, and you generally and specifically release and hold harmless MLC Alumni Association and their officers, agents and employees from any liability and any claims for (i) any physical, mental, emotional or other injuries whatsoever that you may sustain related to this tour; (ii) delays, damages, illness, injuries or death, or for the loss of or damage to property, from any cause (including negligence) and however occurring; and (iii) any accident, illness, injury, damage, sickness, loss of personal property, delay, or other Injury or claim of any kind related to or arising from strikes, armed conflicts, social or labor unrest or strikes/work stoppages, war or acts of war, terrorism or terrorist acts, acts of God, mechanical or construction failures or difficulties, diseases, local laws or acts of local or government authorities, criminal acts, weather or climatic conditions, volcanic eruption, earthquake, disruption of advertised schedules, refusal of visas, or any other causes beyond their direct control.
ENROLLMENT IN AND PAYMENT FOR THE TOUR CONSTITUTES YOUR ACCEPTANCE OF THE CONDITIONS AND STATEMENT OF RESPONSIBILITY.
Web Resources
YouTube Videos. Click on this link to view videos pertaining to the 2020 MLC Alumni O Canada tour.
TripAdvisor reviews. Click on the red links below to learn more about the various attractions we plan to visit. A final itinerary will be published in spring and may or may not include all of the sites listed below.
Vancouver/Victoria/Whistler
As with most "highlights tours", we'll cover as many of the top sites as we can. Vancouver has plenty. A day trip to Vancouver Island/Victoria will provide a glimpse into the history and beauty of the region as we travel via BC Ferry. Our guided tour of Vancouver will introduce us to the home of the 2010 Winter Olympics. North Vancouver's natural wonders are sure to astound and the Sea-to-Sky Highway is one of several roads that will compete for most scenic route on our tour.
Revelstoke/Jasper/Banff/Calgary
For many or most, this region may prove to be the crown jewel of the tour. It will be hard to beat the majestic mountains, roaring waterfalls, pristine glacial lakes, superb wildlife watching, and breathtaking vistas around each bend. Time here will offer us some very unique opportunities, such as a ride in an Ice Explorer to Columbia Icefields for a walk on a glacier. Banff was Canada's first national park (and the world's third). We'll find out why as we spend parts of three days exploring it.
Glacier National Park
The "Crown of the Continent" boasts over a million acres of unspoiled wilderness and a classification as a UNESCO World Heritage site. In spite of its massive size, don't expect too much solitude as a record of over 3 million visitors made their way to the park last year, with July being the most popular month. That said, we are going to see Glacier in its glory with average high temps in the 70s and generally drier days. The bus will be dropping us at the hotel and staying put while we explore Glacier by foot and the popular Red Bus Tours.
Coeur d'Alene/Spokane/Seattle
Working our way back toward Seattle will provide us an opportunity to see some spots that are a bit off-the-beaten-path for most travelers. Coeur d'Alene ID is known for its picturesque lake and "floating green." We'll spend a few short hours on the lake enjoying a sunset dinner cruise. Spokane, the commercial center of the Inland Northwest, hosted the 1974 World's Fair. We'll take a guided tour and gather for a concluding mystery lunch. Time permitting, we'll spend a couple of hours in Seattle Center before heading home.
Past Tours
Click on the images below to view a gallery of pictures from past adventures.