The Martin Luther College Alumni Association (MLCAA) is happy to continue providing financial support for non-budgeted campus projects and student scholarships.This is in line with our historic efforts and MLC's current strategic plan to "make MLC significantly more affordable without sacrificing an excellent college experience on a beautiful and well-equipped campus."
70% of all gift dollars received between May 1, 2022, through April 30, 2023 will support the MLCAA Endowed Scholarship. Lord willing, that will help us soon fund more scholarships (currently providing 2) and more significant amounts (now $1000 per award). We are grateful that 100% of all gifts made to MLCAA make it to their intended recipient (MLC) thanks to revenue from sources such as alumni tours and Amazon Smile that pay the administrative costs for the association.
30% will support the two projects pictured and described below. Donors can designate which one they want their 30% to support while those not designated will support both. This year's projects were proposed by Prof. Tom Nass (Christian Worship: Psalter) and Prof. Nick Schmoller (Teq Lite tables).

---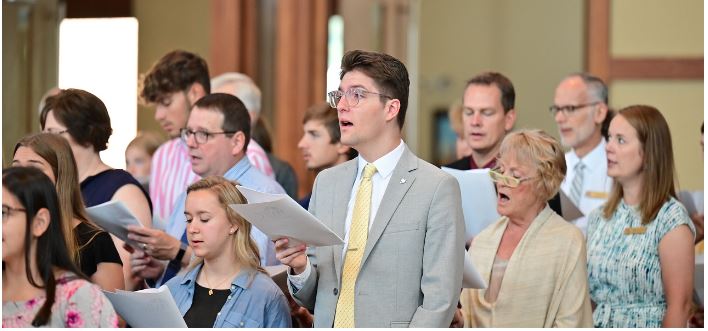 The Psalter books will be made available for use in worship, instruction, personal devotion, and choir. These new synod-produced resources expand on the Psalm options available in the new Christian Worshp hymnals and will help train the next generation of worship leaders.
---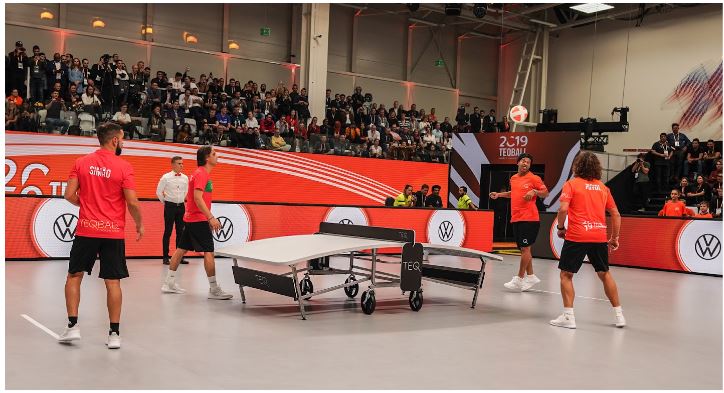 TeqSports are on the rise worldwide and two new Teq Lite portable tables will open the door for MLC students to participate. One table will be housed in the new Betty Kohn Fieldhouse and the other will be on the LSC Gymnasium. In addition to providing new indoor activities for the long winter months, they can also be used for skill development by soccer and volleyball players.
---
Please consider a gift to support this worthy effort. Online donations (credit card or ACH) can be made at this link. Checks can be made out to MLCAA and sent to MLCAA, 1995 Luther Ct., New Ulm, MN 56073
Previous MLCAA efforts have supported the work of the MLC Archives, refurbished the Center Street entry sign, cleaned and maintained the Luther statue, provided Christian Worship hymnals (both 1993 and 2021 versions) for the chapel, endowed a scholarship, and erected the Fisher of Men statue. Thank you for your generous support of our dear alma mater and the students the Lord sends here to prepare for ministry.