The 2023 Homecoming Sprinter Fun Run (or walk!) will take place on Saturday, September 30 at 9:00 AM. Grab some friends, get some exercise, and enjoy a refreshing start to a full, fall day of fun. If you are unable to be on campus, we are again offering a VIRTUAL option to run or walk your 1-mile anywhere across the globe.
There is no cost to participate, but only those who register here by noon on Thursday, September 28 are eligible for one of the many great door prizes from campus entities and community businesses. If you don't register by September 28, you can still participate in the event…just show up ready to run or walk! Visit the event's Facebook page for ongoing updates and details.
T-shirts will be available for purchase to those who pre-register by noon on Thursday, September 14. The design will be printed on a charcoal gray, soft-style shirt (designed by Katherine Schmoller).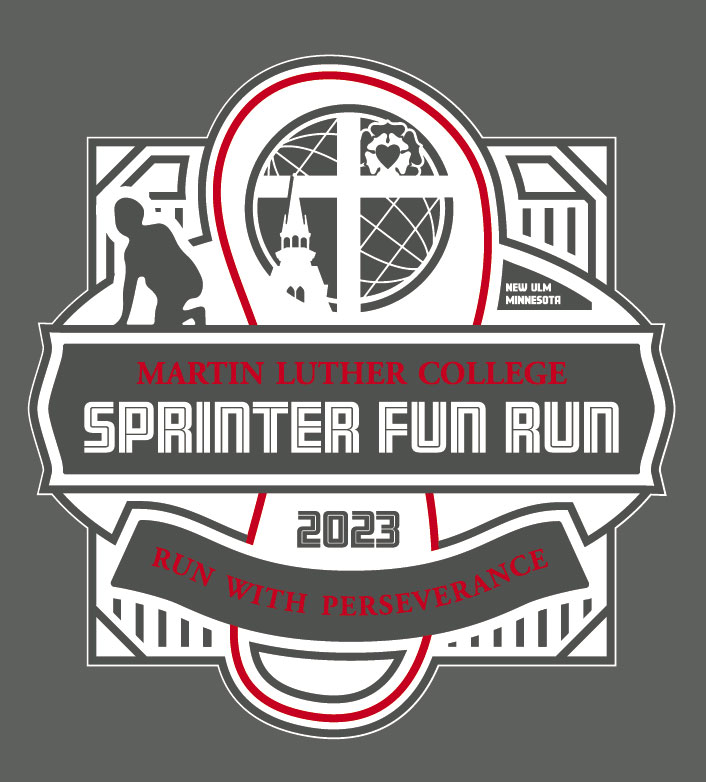 Registration is from 8:15-8:50 am to sign in at the Luther Student Center. A group picture will be taken, and race instructions will be provided ten minutes before the race begins. Door prizes will be drawn during the event, so stop by after you are done to see if you've won!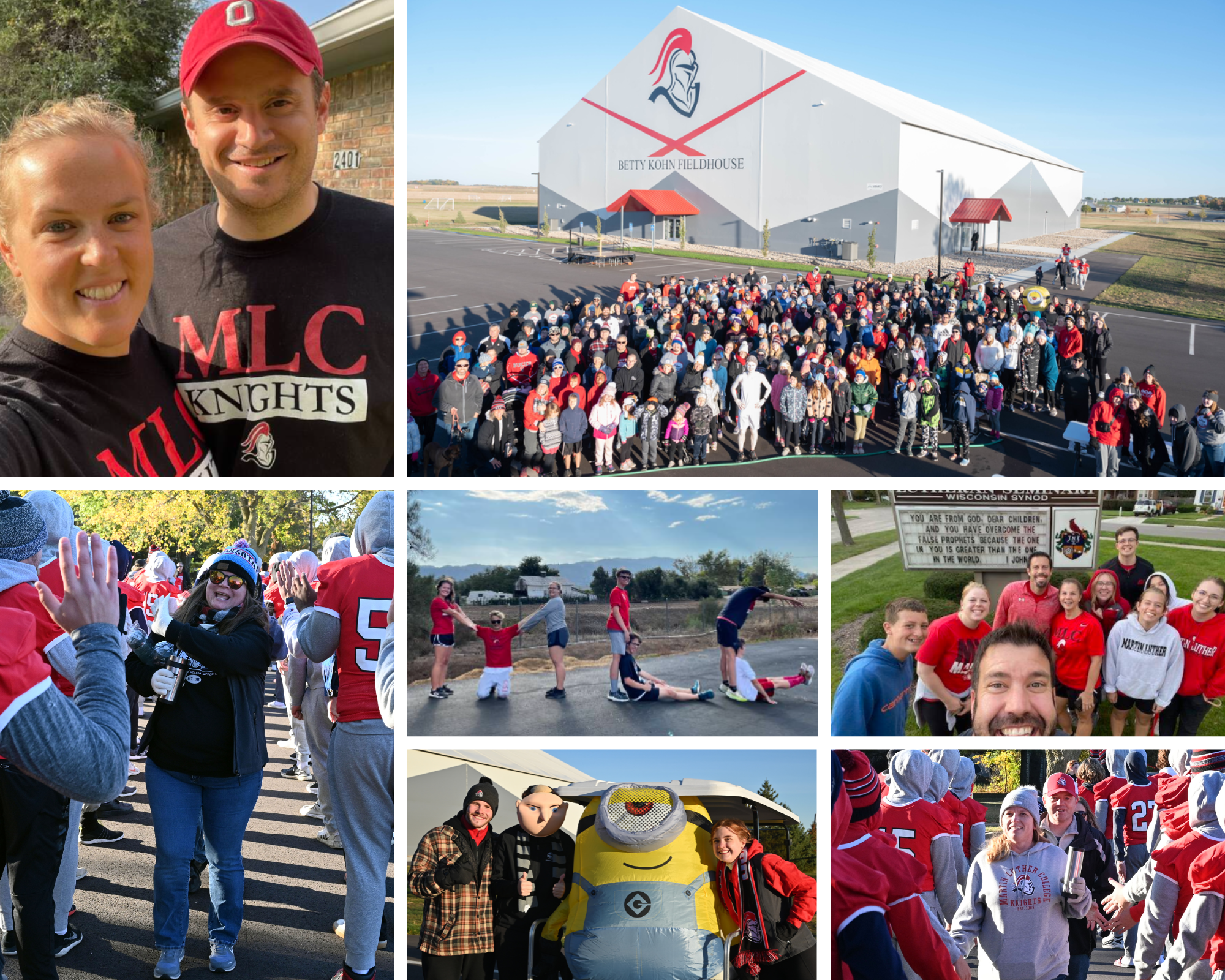 The 1-mile on-campus route is flat and family-friendly (strollers & wagons welcome). The map below shows the exact route.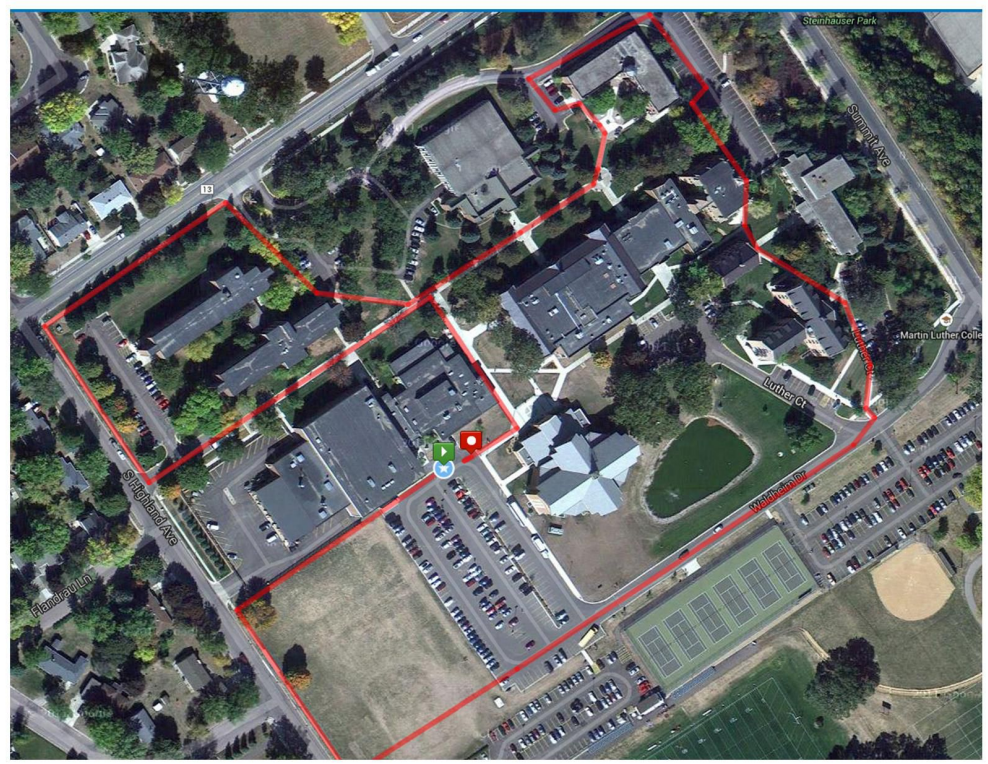 Stick around after the race for the Family Fun Zone!
From 10:00-12:30…
Alumni and parents of fall athletes are encouraged to register in the Luther Student Center (near the gym) to show support and snag some free swag. All are welcome to take part in the FREE Family Fun Zone featuring:

Obstacle Course (inflatable)
Jousting (inflatable)
Basketball challenge
Bounce Castle

Body Bumper Ball Soccer

QB Challenge
Caricatures
Complimentary Coffee and Cocoa
The afternoon features Knights's volleyball at 11:00 am and MLC football (1:00 Kickoff). A host of other events are scheduled for the weekend. See the MLC website for the full slate of activities.