Lord willing, the 2022 edition of the Sprinter Campus Fun Run (yes, you can also walk) will take place on homecoming Saturday, October 8 at 8:30 AM sharp. Grab some friends, get some exercise, and enjoy a refreshing start to a full, fall day of fun. For those unable to be with us on campus, we will again offer a WORLDWIDE option to run or walk your 1-mile anywhere across the globe.
There is no cost to participate, but only those who register at this link by noon on Thursday, October 6 are eligible for one of the many great door prizes from campus entities and community businesses. If you don't register by noon on Thursday, October 6, you can still participate in the event…just show up ready to run or walk! Visit the event's Facebook page for ongoing updates and details.
T-shirts will be available for purchase to those who pre-register by noon on Monday, September 26th.  The design will be printed on a gray, soft-style shirt (designed by Katherine Schmoller).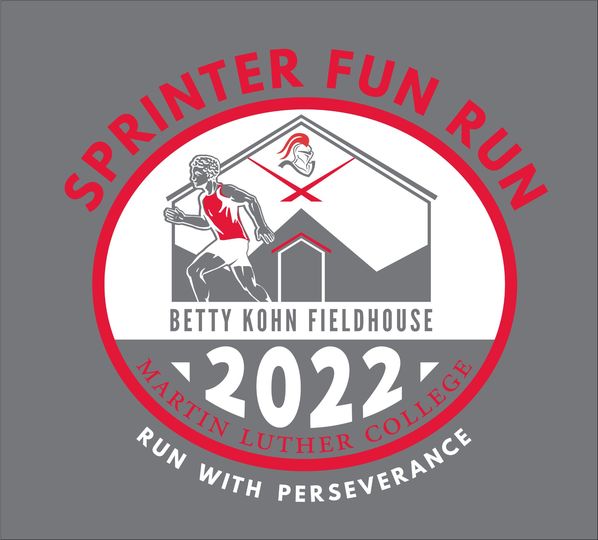 Participants should plan to arrive between 7:45 and 8:15 to sign in at the Betty Kohn Fieldhouse (1800 Boettger Rd). A group picture will be taken and race instructions provided between 8:15-8:25. Door prizes will be drawn during the event, so stop by after you are done to see if you won!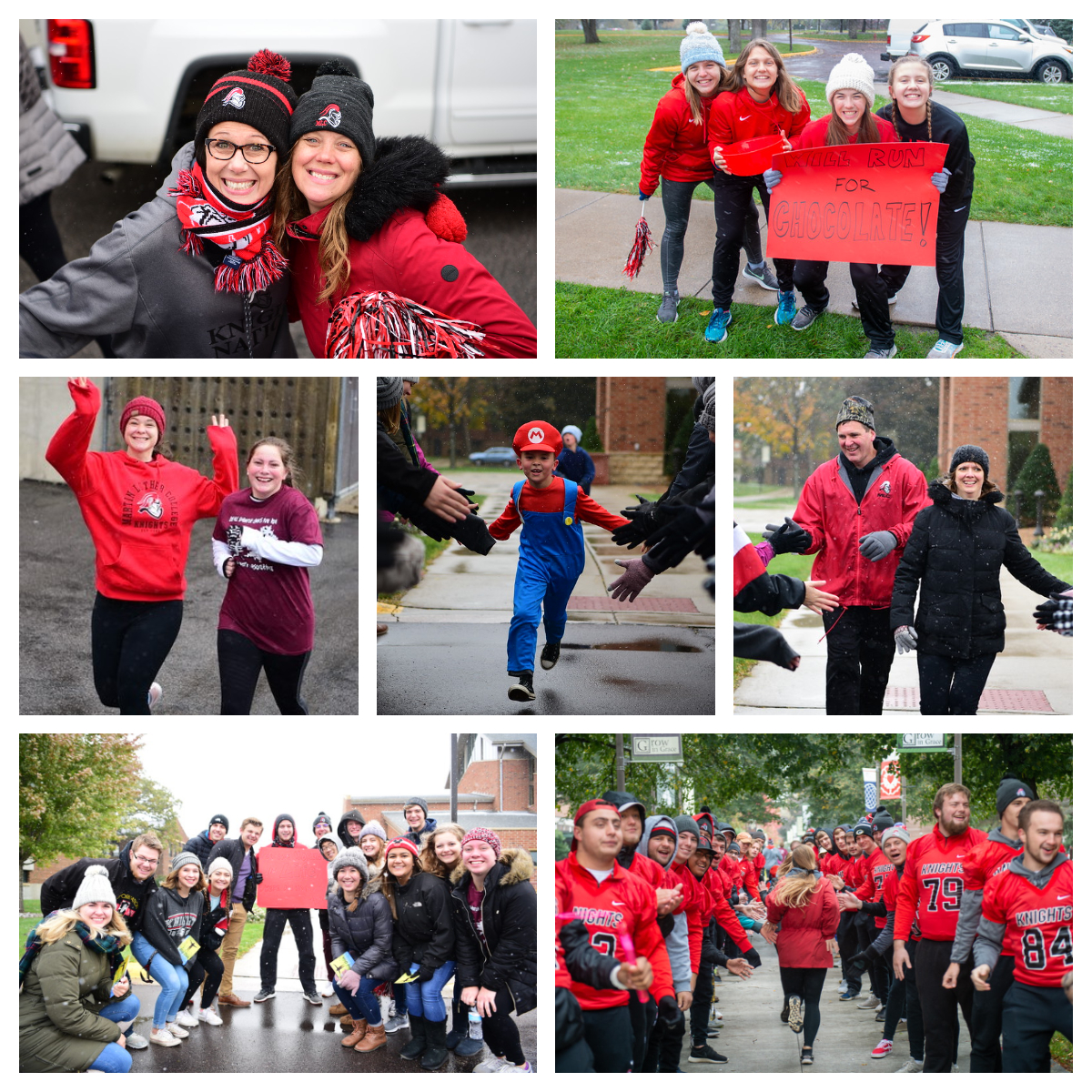 We'll traverse the 1-mile all-paved course rain or shine so come prepared. The course is flat (no steps or hills), and family-friendly (strollers & wagons welcome). The map below shows the exact route.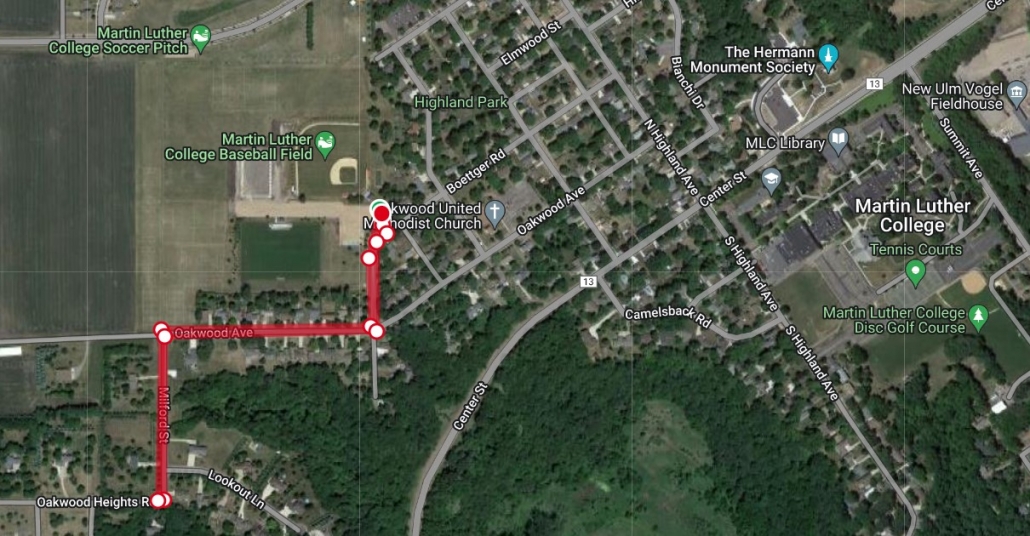 Upon completion of the race, plan to stick around for free bottled water and snacks.
At 9:15, we will celebrate and thank the Lord for the new Betty Kohn Fieldhouse as we dedicate it to His glory with a short ceremony.
From 10:00-12:30…
Alumni and parents of fall athletes are encouraged to register in the Luther Student Center (near the gym) to show support and snag some free swag. All are welcome to take part in the FREE Family Fun Zone featuring:
* Body Bumper Ball Soccer
* Bounce House
* Money Machine
* QB Challenge
* Caricatures
* Snow Cones
* Complimentary Coffee and Cocoa
The afternoon features MLC football (1:00 Kickoff) along with women's (2:00) and men's (4:30) soccer. A host of other events are scheduled for the weekend. See the MLC website for the full slate of activities.