The 2020 edition of the Sprinter Campus Fun Run (yes, you can also walk) has a new look this year! Due to Covid-19 guidelines, the Fun Run/Walk will be a WORLDWIDE EVENT. While we are sad we aren't able to host our 10th running on campus, we are excited to invite everyone, from whatever corner of the world they are in, to join us! Our hope is to spread thanks to alumni that have served and show support to our future called workers through this event. 
In keeping with the spirit of Homecoming, we hope most of you will do your Run/Walk on Homecoming Saturday, October 3, anytime by 5 PM. If that date doesn't work for you, you can do it anytime prior to that deadline. Wherever you may be, grab some friends, get some exercise, and enjoy a day supporting MLC.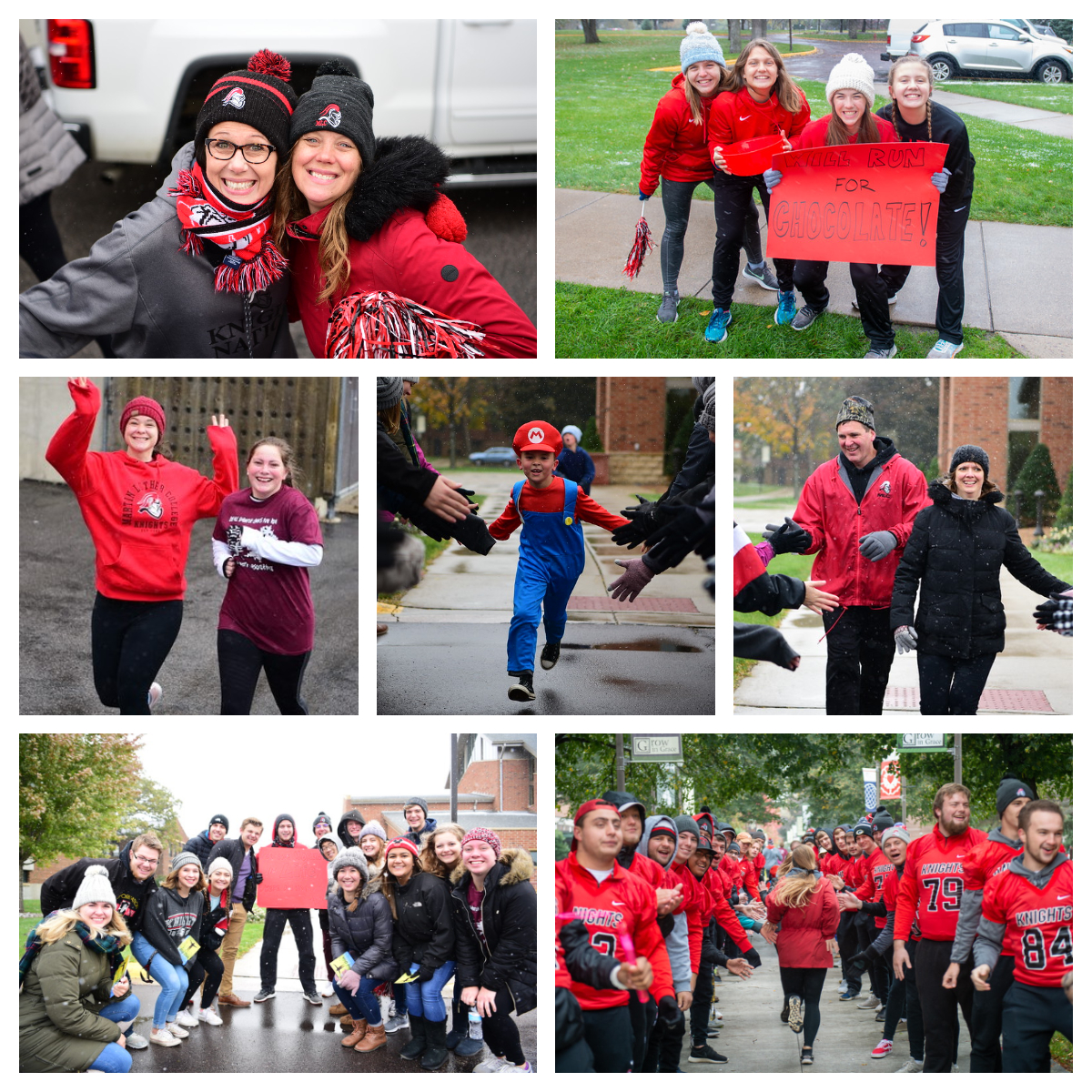 Registration is now open at this link. You can also type the URL https://bit.ly/MLCSprinter into your browser if the link doesn't work for you. Contact the MLCAA Events Committee at mlcsprinterwalkrun@gmail.com if you have questions or difficulty registering. There is no cost to participate, but only those who register by noon on Friday, October 2 are eligible for one of the many awesome prizes from campus entities (MLC swag!) and community businesses. If you don't register you can still participate in the event…just get out there and take a walk while wearing MLC attire! 
T-shirts are available for purchase to those who register by 5 PM on Monday, September 21st. This year's shirt will be red featuring a design by 2020 graduate Aaron Schultz (see design below). The cost for current MLC students is just $5. Youth high school age and under pay just $7.50 (even if they wear adult sizes). Adult cost is $10. A flat USPS shipping fee of $10 per address (not per shirt…U.S. locations only) will apply for all non-local participants that order t-shirts. Details are on the registration link. The deadline for ordering t-shirts is Monday, September 21 at 5 PM.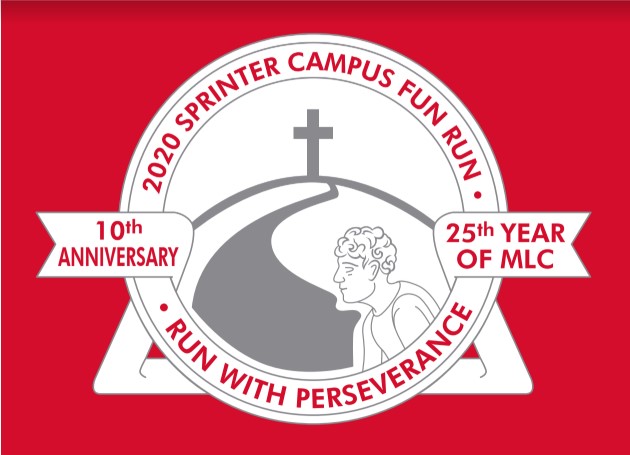 Once participants are registered they will receive an email confirming their registration and more details will be emailed at later dates. Prizes will be drawn after 5 PM on Homecoming, and winners will be contacted by Sunday evening. We also plan to update this page shortly after the event with a link to a gallery featuring the many selfies and a Google Map showing where Knights across the globe joined in on the fun. You can also check out the event's Facebook page to connect with other "Sprinters",  get updates, and view images.
Our typical route is a 1-mile all paved course that is flat (no steps or hills), and family-friendly (strollers & wagons welcome). The map below shows the exact route. If you are local, feel free to run or walk it on your own! If you haven't seen the beautiful campus in a while, this is the opportune time to check it out!