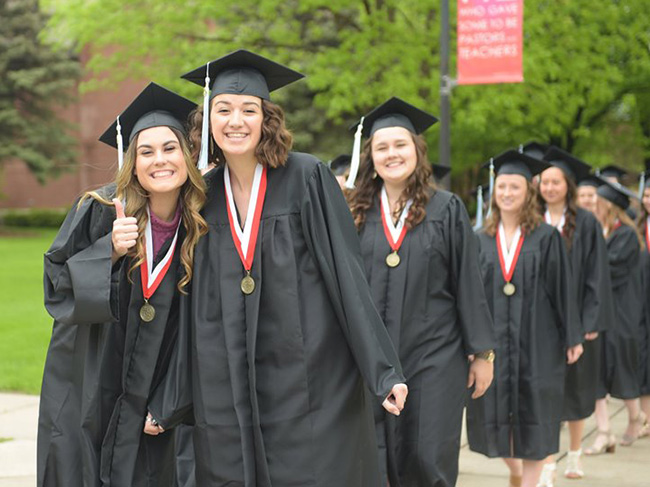 On May 18, the Conference of Presidents assigned 142 new and previous teacher and staff minister candidates. Eight May 2019 graduates deferred assignment, choosing to pursue further education or other areas of service (some electing international service opportunities). Due to marriage plans or living in specific locations, 54 new and previous candidates were available for regional assignments. Thirty of those candidates were assigned on May 18 with the remaining candidates available for calls from congregations through their district presidents. Additional calls/assignments will be posted below.
Commencement Concert
Commencement Service
Call Service
Additional Resources
2019 Graduate Bulletin Inserts
For congregations wishing to introduce their newly-assigned MLC graduate in their bulletins, we provide a personalized bulletin insert. You will find the inserts organized by the graduate's name here. Download them and print them for your own use.
Commencement Weekend Photos
All photos from graduation weekend will be posted on the MLC photo gallery. Families have permission to download any photo for your personal use.