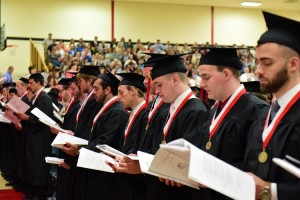 Rejoice as we celebrate the culminating event of the academic year!
Commencement Concert
Commencement Service
Call Service
Additional Resources
For congregations wishing to introduce their newly-assigned MLC graduate in their bulletins, we provide a personalized bulletin insert. You will find the inserts organized by the graduate's name here. Download them and print them for your own use.
All photos from graduation weekend are posted on the MLC photo gallery. Families have permission to download any photo for your personal use. Click here to view.