It's the "Principal" of the Thing
Strong Lutheran schools need strong principals. They need leaders who set the bar high for student achievement. Who create a Christ-centered culture. Who cast long-term visions for the future of their school and simultaneously handle the day-to-day details. Who supervise instruction, create a budget, and implement a marketing plan—all while maintaining meaningful relationships with faculty, parents, and students.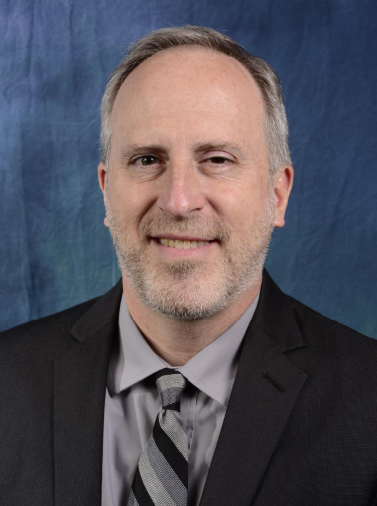 The principalship is a demanding calling—one that requires training. "The idea that a good teacher will automatically be a good principal is naïve," says Dr. John Meyer, director of MLC Graduate Studies and Continuing Education. "Being spiritually mature, organized, and friendly provides a good foundation, but skills like supervision, curriculum leadership, and communication require training and practice. Putting a nice guy in the role of principal and asking him to figure it out harms the school and the person. We want our principals to be in the best position for success from day one."
---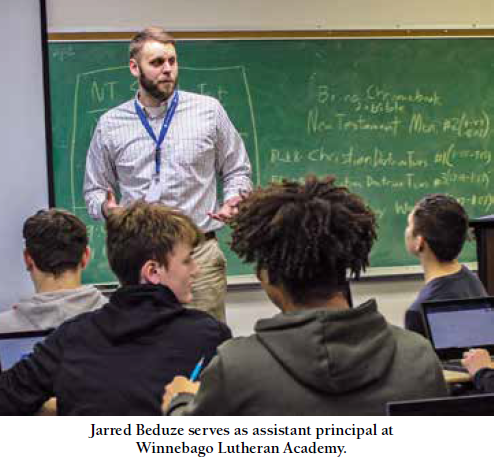 That's where the WELS Principal Credential Cohort comes in. This cohort is a cooperative venture of the Commission for Lutheran Schools and Martin Luther College to prepare teachers for the principal role. It was created to ensure that when a new principal steps into their role, they have the experience and training the call demands. Members of each year's cohort are usually recommended by fellow called workers who recognize their leadership gifts, but any teacher with at least three years of experience can request to be admitted to a cohort as well.
The cohort experience is comprised of several components:
being paired with a principal mentor,
attending at least one national conference, and
completing MLC's master's degree in educational administration.

As the name implies, these steps are completed with a cohort—a cadre of like-minded principals-in-training who take the journey together, sharing their own personal and professional experiences and encouraging one another along the way.
As further encouragement, cohort members take their first master's course free of charge and then receive a 50% scholarship for all subsequent courses in the program.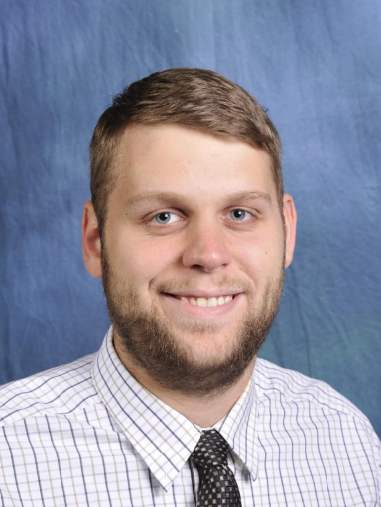 One future principal's story: Jarred Beduze MLC '17, has just completed the three-year program. "I joined the Principal Cohort program because I have a high interest in and a passion for administration," he says.
"About three years ago, I was speaking with the principal of the school where I was serving at the time (Ryan Wiechmann MLC '98, Northland LHS) about his thoughts on me pursuing a master's degree and how I could leverage that to improve upon my own professional capacity and to better serve the needs of the school." Ryan immediately told Jarred about the Principal Credential Cohort and nominated him for it. Jarred's application was accepted, and the adventure began.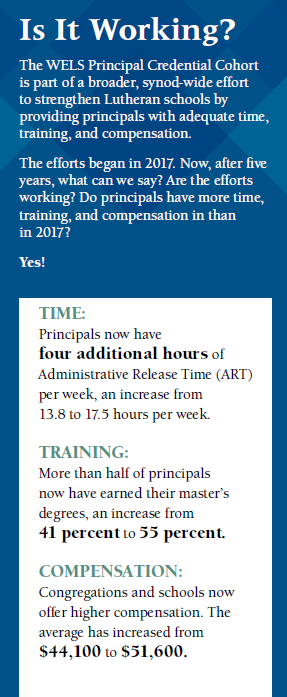 As Jarred's cohort took courses in MLC's Master of Science in Educational Administration program, he enjoyed hearing the insights from his cohort and the veteran principals also enrolled in the courses. And he appreciated the relevance of all he was learning. As assistant principal at Winnebago Lutheran Academy, he says, "I was able to practice the things that I was learning immediately. Almost everything that I learned had an immediate application to what I was doing."
It was the internship capstone that Jarred found most effective. "As I worked through the requirements of the internship," he says, "I was able to put everything I had learned in the courses throughout my program into practice and experiment with my leadership to see what would work best."
Jarred is first in line to encourage others to consider joining a Principal Credential Cohort. "If you are at all interested in administration, being a principal, or just being a leader, put yourself out there and join a cohort. You'll make relationships with your colleagues in ministry that will be a blessing to you. You'll learn so much that will benefit you, whether you are called to serve as the principal of a school, you are a leader as a teacher, or you lead in another role.
"The professional and spiritual growth that you gain through this opportunity will impact you for the rest of your life."
Strong principals make all the difference. Dr. Meyer says he cannot emphasize enough the importance of strong principals. "A 2021 Wallace Foundation study concluded that principals really matter. Schools want the person filling the vital role of principal to be highly skilled so that their school, students, and teachers succeed."
The WELS Principal Credential Cohort is one important step in identifying and training these highly skilled principals.