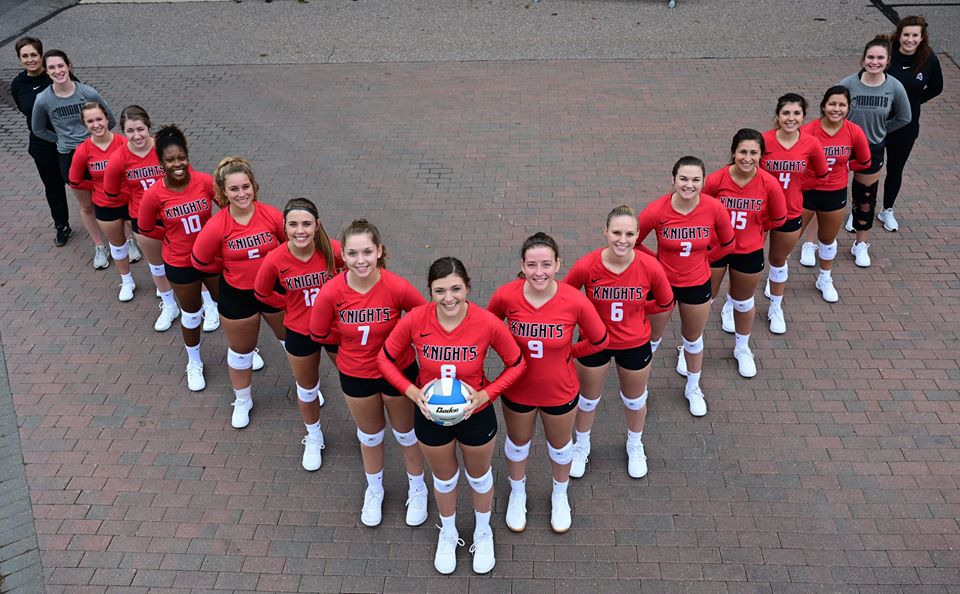 The Martin Luther College volleyball team was named a recipient of the Team Academic Award by the American Volleyball Coaches Association (AVCA) on Monday.
To win the honor, a team must maintain a cumulative grade point average (GPA) of 3.3 or higher during the school year.
This marks the 11th consecutive season the Knights have received the honor since Head Coach Rebecca Cox took over the program prior to the 2009 season.
MLC was one of five Upper Midwest Athletic Conference schools to receive the honor. Congratulations, Knights!
The official AVCA press release with the total list of schools can be found at https://www.avca.org/awards/avca-team-academic-award.html