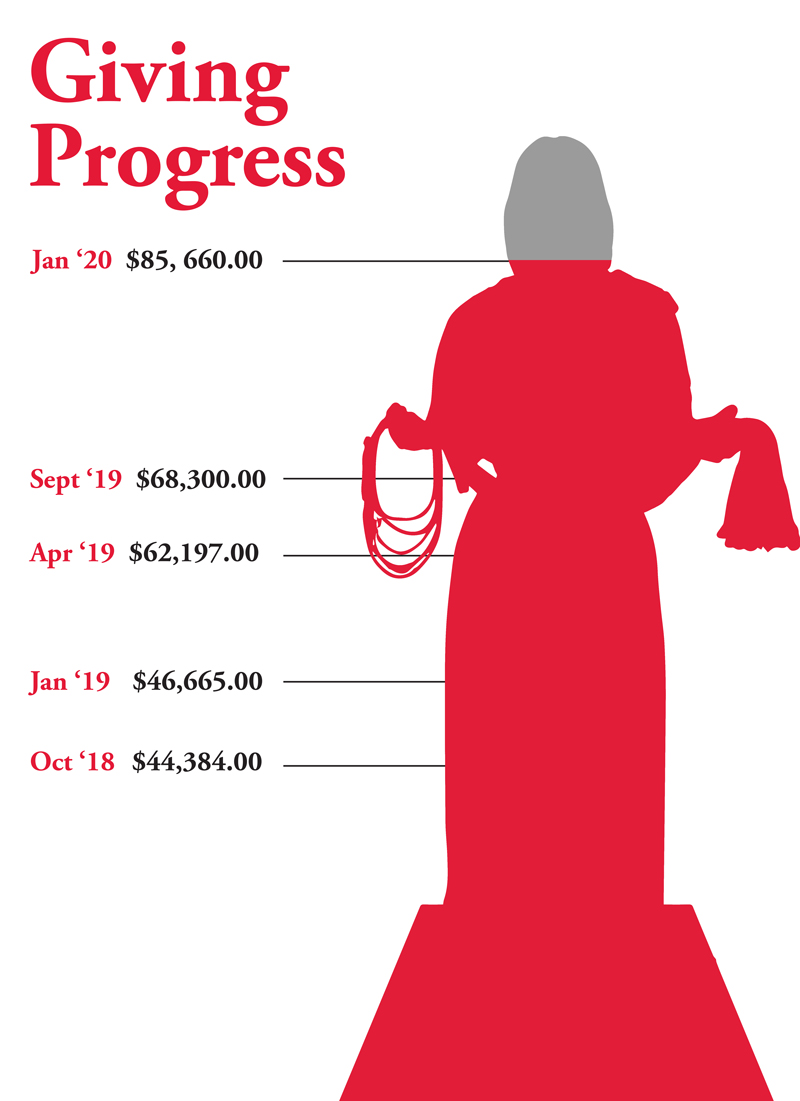 The Fishers of Men campaign concludes on June 30. Thanks to hundreds of generous individuals and groups who have contributed to the project, $85,660 of the $100,000 goal has been received.
This project is one way we're giving thanks to God for 25 years of blessings on our dear alma mater. The project has two goals:
Statue: Erect a symbolically significant statue of Jesus inviting us to come, follow him, and fish for souls. It will stand at the confluence of the mall and chapel courtyard.
Scholarship: Fund an endowed alumni scholarship. The initial fund balance should be around $35K and the intent is to award two $1000 scholarships to worthy seniors this fall.
Professor Emeritus Roger Klockziem is currently serving as the project manager and will oversee the many tasks to be completed in preparation for the August 21, 2020, dedication. Those wishing to help bring the campaign to completion can do so online at bit.ly/MLCAlumni or by sending a check to MLCAA, 1995 Luther Ct, New Ulm MN 56073.
---
This feature was originally published in the MLC InFocus, Spring 2020 issue.