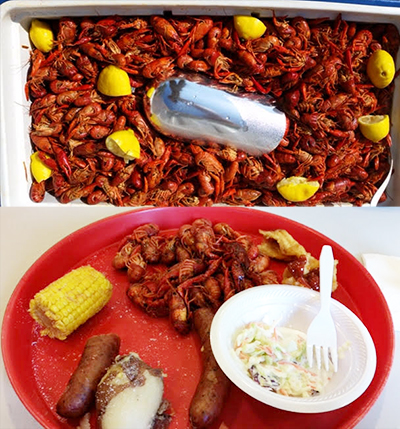 Fifty members of Victory of the Lamb-Katy TX added a twist to their annual crawfish boil this year. In addition to the games, Cajun music, and tasty crawfish, they also took a freewill offering for MLC's Congregational Partner Grant Program (CPGP).
At their spring event, newly dubbed "Crawdads for MLC Grads," members gave $1,617. Through CPGP, MLC matched $1,000, and a generous donor matched the rest, raising Victory of the Lamb's gift to $3,234.
Organizer Kevin Begnaud said: "As a congregation we have a lot of respect for ministerial education. This is one of the core values of our congregation. It's particularly true of the vicar program and how it encourages and develops young men for their roles as pastors. Additionally, we recognize the importance of MLC in fostering a sure foundation for pastors, called workers, and laypeople, a foundation that will lend itself to seeing them appropriately prepared for their (and His) work."
Several alumni attend the Texas church, including Pastor Nathan Buege WLS '02, Amy Buege '98, Charles Buege DMLC '69, Ruth Buege DMLC '71, and Vicar Noah Willitz '14. Several younger members have MLC in their sights.
Begnaud began having the crawfish boils at his house several years ago "because it was an opportunity to have many church and non-church friends hang out together." When the annual event was moved to the church, Begnaud and several others continued to act as host, donating time and food, so that all proceeds could go to the church. This is the first year they've donated the members' donations to MLC.
As for the crawdads themselves, Begnaud says he's continuing a family tradition of "providing a repast of high quality and spiciness." What he throws in the pot includes crawfish, sausage, corn on the cob, red potatoes, yellow onion, garlic cloves, mushrooms, and—we're quite sure—secret ingredients he refuses to reveal.
"I believe dedicating this gift to MLC was a great idea," he concludes, "and I look forward to continuing such efforts well into the future, until they bury me with my pot!"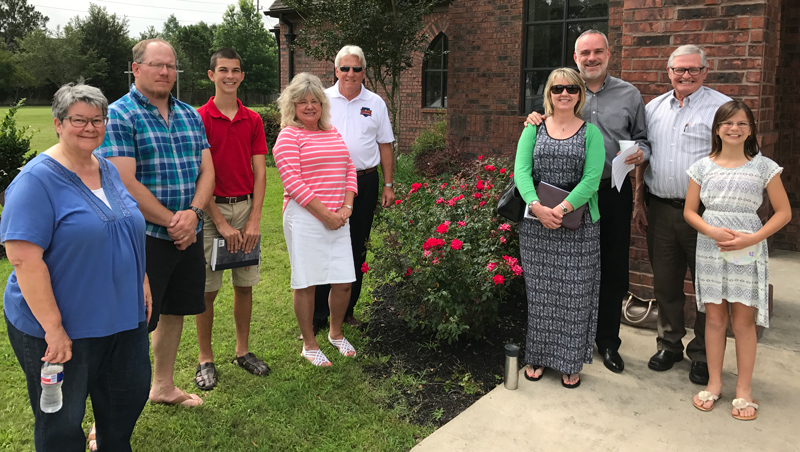 https://mlc-wels.edu/wp-content/uploads/2017/11/crawdads.jpg
452
800
MLC News -
https://mlc-wels.edu/wp-content/themes/mlc/images/mlc-logo.png
MLC News -
2017-11-20 11:07:30
2017-11-20 11:07:52
Crawdads for MLC Grads