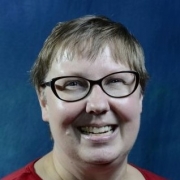 Linda Kramer
Director of Library Services
Library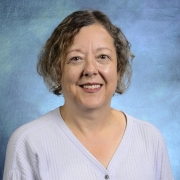 Sue Gurgel
Reference and Interlibrary Loan Librarian
Library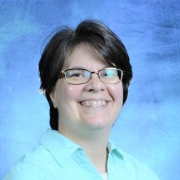 Mary Hames
Cataloging Librarian
Library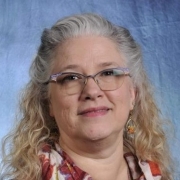 Susan Plocher
Serials & Web Librarian
Library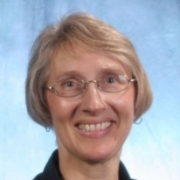 Elizabeth Wessel
Access Services Librarian
Library
Meeting & Study Rooms
Meeting & Study Rooms
Faculty and student organizations may reserve rooms for official use. All other use is first-come, first-served. When making a reservation, please include the name of your group and the number of people attending, the date(s), and the times needed.
---
Rooms available (all have internet access):
Library Conference room (lower level): large table with 16 chairs, whiteboards, and a large screen monitor with internet, DVD, and computer connections.
Makerspace (lower level):  Large room with a 3.5'x8.5′ wooden table, seating for eight; one large whiteboard
Curriculum room (lower level):  Large room with three 3.5'x8.5′ wooden tables and seating for 24; one small whiteboard
Computer Lab/Group Study rooms (lower level off Makerspace): 4 group study spaces with seating for 4, each containing a whiteboard, large screen computer monitor, and one computer; 5 study carrels with a computer; 1 black and white computer printer
Starbooks room (lower level): 3 (2-person) high top tables, 2 (3-person) high top tables, comfortable (4-person) conversation area; whiteboard.
Academic Success Center (ACS) (upper level): large room with four round tables, one rectangular table, three computer stations, a whiteboard, and a projector/screen.  Seating for 13.
Other small conference rooms (upper and lower level) for 4-6 people. All have access to wifi and a whiteboard.
Computers, Wifi, Printing, & Copying
Computers
Computers are located on the main level near the service desk and on the lower level in the computer lab near the makerspace.
The lower-level computer lab and conference room have large monitors that can be used for group work.
If you have trouble with the computers, ask a library worker or contact Network Services.
Wifi
Wifi is available in the library.  Ask at the service desk for guest login information, or check the campus wifi help page.
Printing
Printers are connected to the library computers and require a username and password.
Ask at the service desk about printing for visitors.
Wireless printing is not available at this time.
Library printers:

Lower level, group study room off the Makerspace:  Lib0 HPM602 (b&w)
Upper level, near computers:
Copier
A self-service photocopier is located on the upper level of the library.
Copies are 10 cents each.  Change can be made at the circulation desk.
Documents can be scanned to a USB drive or email address at no charge.
Microfiche and Microfilm
A microfiche/microfilm reader/printer is located in the Audiovisual Room.
Printing is available for 10 cents a copy.
Checkouts, Fines, & Charges
How do I borrow library materials?
Bring your MLC ID or TdS library card to the service desk with the items you want to check out.  There is no cost for checking out materials.
How long can I keep library materials?
Most items check out for three weeks, with two renewals possible.  A few types of items have shorter checkout periods or may only be used in the library.
Will I get a notice if my books are overdue?
Yes, you'll get an email reminder a few days before your items are due and another if your items become overdue.  Fines may be charged for overdue items.
Overdue Items
Fines are charged for overdue items.  If your overdue fines reach $5.00, you will be blocked from checking out any materials. Your account will be unblocked when your charges are paid.
Courtesy reminders and overdue notices are sent via email.  After two overdue notices are sent, an item is considered lost and your account will be billed for the replacement cost of the item.  You'll need to return the item or pay the charge to clear your account.
If you have overdue fines or charges for lost or damaged items, they may be added to your Financial Services account with a service charge.
Charges for interlibrary loan items are determined by the library that owns the item.
Questions about fines and charges may be addressed to Liz Wessel by phone, 507-233-9131, or email.
Fines & Charges
Overdue Fine Rates
| | | |
| --- | --- | --- |
| Item | Overdue Charge | Lost Item Charge |
| Regular books and most items | .05/day per item | Varies by item |
| Interlibrary loans: | Determined by loaning library | Determined by loaning library |
| Course Reserves: | .25/ hour per item | Varies by item |
| DVDs | .75/ day per item | Varies by item |
Lost or Damaged Library Materials
You are responsible for items checked out on your account.
You may check your account online.
If an item is damaged while you have it checked out, bring it to the library so we can see if it can be repaired or needs to be replaced.

Damage includes:

Wet or moldy books
Books damaged by food & beverage stains, oily or sticky residue
Books missing pages or covers
Books containing marking by pencil, ink, or highlight marker
Books showing tears, cuts, graffiti, or other unusual damage

Lost and non-repairable damaged items will be billed for the replacement cost plus a $5.00 processing fee.
Makerspace
Makerspace
The makerspace is on the lower level of the library near the elevator and features:
Laminating – up to 27″ wide material, any length: 25 cents a running foot.

Fill out the form on the work table in the makerspace, attach it to your item, and leave it on the table.
Your order will be ready within a day or two and may be picked up and paid for in the Media Center Office.

Die-cuts for alphabet letters and shapes, with six unique types and sizes of letters and many curriculum-related shapes.
Aids for producing classroom materials, such as paper cutters, markers, crayons, scissors, and paper supplies in smaller sizes.
Academic Success Center & MTLE Test Preparation
Academic Success Center
The Academic Success Center (ASC) at the top of the library entrance stairs is open during library hours. The ASC offers space for tutoring sessions that are free to MLC students.
The MLC Writing Center is located in Old Main.
MTLE Tests
MTLE Test Preparation

 Mometrix eLibrary provides study materials in preparation for teacher license exams on every major subject.
Food & Drink
Food and drink guidelines:
You may bring reasonable food and drink to the library if you treat it with care.
To protect library materials, furniture, carpeting, and equipment from damage, please take caution:
Use covered spill-proof containers or capped bottles for drinks.
Pour unused drinks down the sink before placing containers in the wastebasket.
Put food and drink containers in wastebaskets provided throughout the library.
Put used paper in provided containers for recycling.
Report accidental spills to library staff as soon as possible.
Tobacco is not allowed in the library.
Guests & Visitors
Guests & Visitors
We welcome visitors and members of the community to use the library.
If you have an MLC ID card or a Traverse des Sioux (TdS) Library System card, you may check out items from the library.
You may use the library's computers for internet use and access to many of our online resources.
Guest Computer Use
The library has several computers available on a first-come, first-served basis.
Students have priority for computer use.
Catalog computers are reserved for lookup of library materials. Access to the internet is not available on these machines.
Guest login information is available at the service desk.
Guests should ask at the service desk about visitor printing capabilities.
Student Employment
Student Employment
The library employs several students each year for a variety of jobs.
If you are interested in working at the library, please check the Student Employment site regularly to find available positions.
TdS Library System Info
Traverse des Sioux Regional Library (TdS)
 We cooperate with area public libraries through the Traverse des Sioux Library System, or TdS. Our library catalog includes materials from these area libraries. MLC users can request materials through the catalog to be delivered to the MLC library for checkout and can borrow ebooks and audiobooks from both the MLC Overdrive/Libby and the TdS Overdrive/Libby digital collections.
Lost & Found
We have a lost & found box at the service desk.
Suggest Materials
Faculty, staff, and students may recommend new materials for the library.
Send suggestions to kramerlm@mlc-wels.edu.
Donate Materials
Do you accept donations at the library, other than money?
The library may accept books or other materials depending on circumstances.  Please contact the library director to see if your donation would be useful for the library.
What do you do with items donated to the library?
We may add them to the collection, make them available to the campus family through a book sale, or dispose of them at our discretion.
Directions to the Library
Directions to the Library
Martin Luther College is located on the corner of Summit Avenue and Center Street.
Parking
The nearest visitor parking lot to the library is near the entrance on Center Street.  Look for the marked sign in front of the Concord Dormitory as you enter the campus.
The Chapel parking lot is also available for visitors to the library. Access this lot from Summit Street.  The library is a short walk away.
Building Entrance
The library entrance is just off the campus mall, facing the Wittenberg Collegiate Center.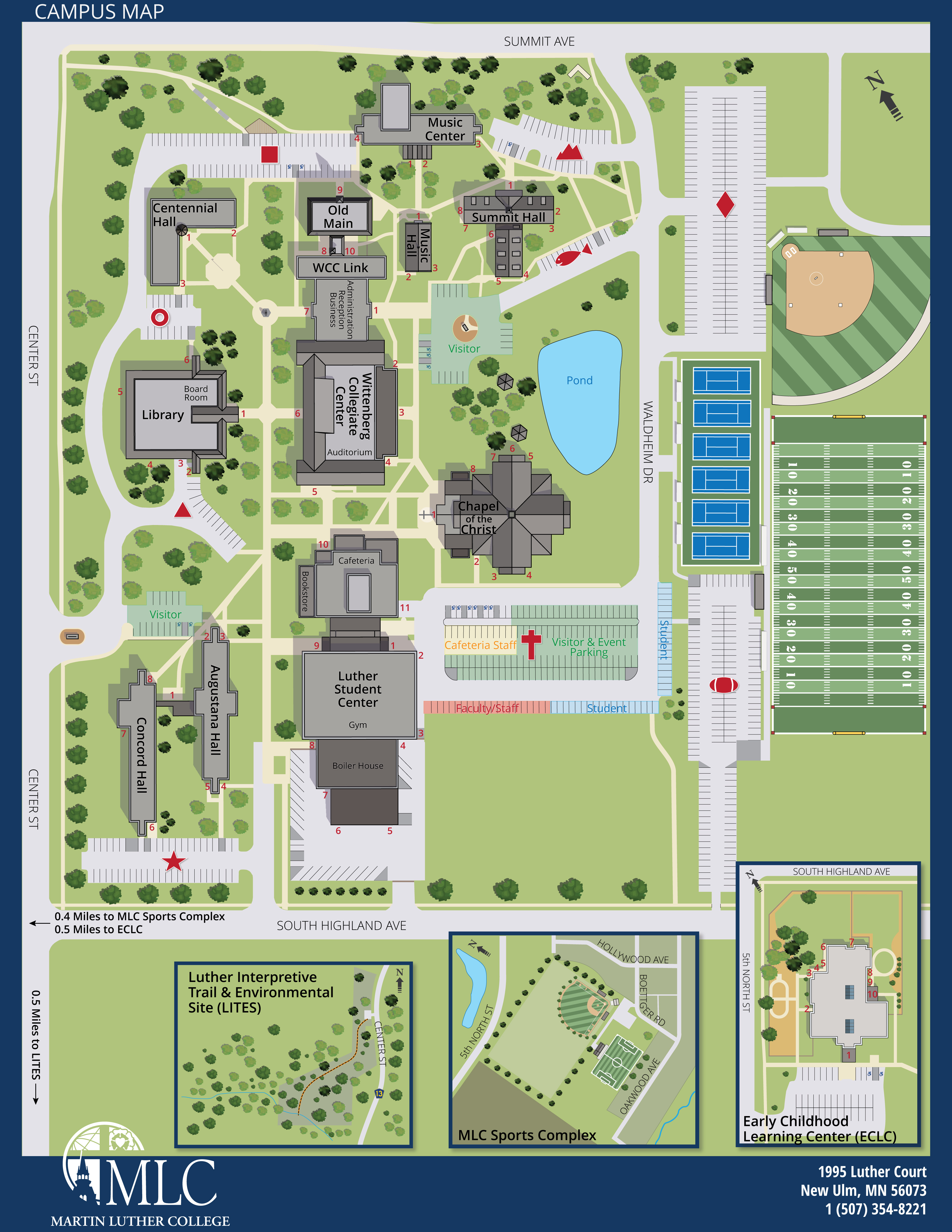 Accessibility
Accessibility
Parking
The nearest visitor parking lot to the library is located in front of Concord and Augustana Halls. Enter through the Center Street entrance and turn right into the marked visitor's lot.  There are handicap spaces in the lot, and sidewalks to the library are wheelchair accessible.
Building Entrance
The library entrance is located off the main campus mall facing the Wittenberg Collegiate Center.  Automatic door buttons are provided.
Elevator
An elevator is located on the entrance level, inside and to the right of the entrance doors.
Restrooms
There are restrooms on both floors of the library. ADA-accessible facilities are located in the Wittenberg Collegiate Center.
Assistance
If you need assistance, please ask at the service desk or call 507-233-9131.
Confidentiality
Confidentiality of Records
The Martin Luther College Library follows the Minnesota State Law, which exempts libraries from public disclosure of "data that link a library patron's name with materials requested or borrowed by the patron or that link a patron's name with a specific subject about which the patron has requested information or materials; or data in applications for borrower cards, other than the name of the borrower." Section 13.40 Minnesota Statutes 2007