Free guidance from experienced student coaches on any writing project is available Sunday through Thursday from 8 to 10 pm in room 333, just beneath the Old Main steeple in the English Department offices.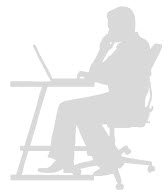 Are you looking for informed advice and an engaged listener regarding
An essay?
A research paper?
A lesson plan?
A résumé?
An after-chapel announcement?
Any writing project?
Bring all materials related to your task to the Writing Center for a free consultation with a trained writing coach.
Questions about the Writing Center? Contact Prof. Paul Grubbs
---
What actually happens during a consultation?
Introductions: You will briefly describe the project you're working on and, if appropriate, review any printed instructions provided by your teacher.
Measuring Progress: Together, you and your coach will determine your place in the writing process:
Pre-writing: Are you trying to develop an idea to write about?
Drafting: Are you getting your thoughts on paper for the first time?
Revising: Are you trying to re-shape the wet cement of a first draft into something solid?
Proofreading: Are you doing the final polish before submitting your work?
Based on your situation and goals, your coach will propose ideas for moving forward.
Rehearsing a Strategy: Together, you and your coach will select a game plan that meets your goals for the session. Your coach will provide an opportunity for you to experiment with suggested strategies before you leave.
Evaluating Success: Finally, you and your coach will conclude the session by discussing whether or not the chosen approach was effective. If the technique proved unsuccessful, you may repeat the process with an alternate method.
---
Frequently Asked Questions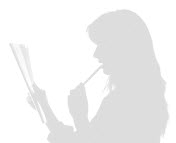 Where is the Writing Center?
The Writing Center is in a large, comfortable room just inside the English Department offices on the third floor of Old Main, Room 333.
Do I need an appointment?
No – consultations are held Sunday to Thursday from 8 to 10 pm on a "walk-in" basis.
Is there a fee?
No – all consultations are free.
Is the writing center only for struggling writers?
No – the center is here to serve all students. Writers from kindergarten to the doctoral level are unfinished products with room for improvement. Learners in every category benefit from a one-on-one conversation about their ideas and writing process.
Can I drop off my paper and pick it up later?
No – our coaches can do much more to improve your writing by working with you than by marking up a paper for you. Even if you are at the proofreading stage, we want to help you accumulate strategies to use with later projects rather than work exclusively to improve one isolated assignment.
---
Helpful Link