A Chat with Ms. Scharf—and Wilson!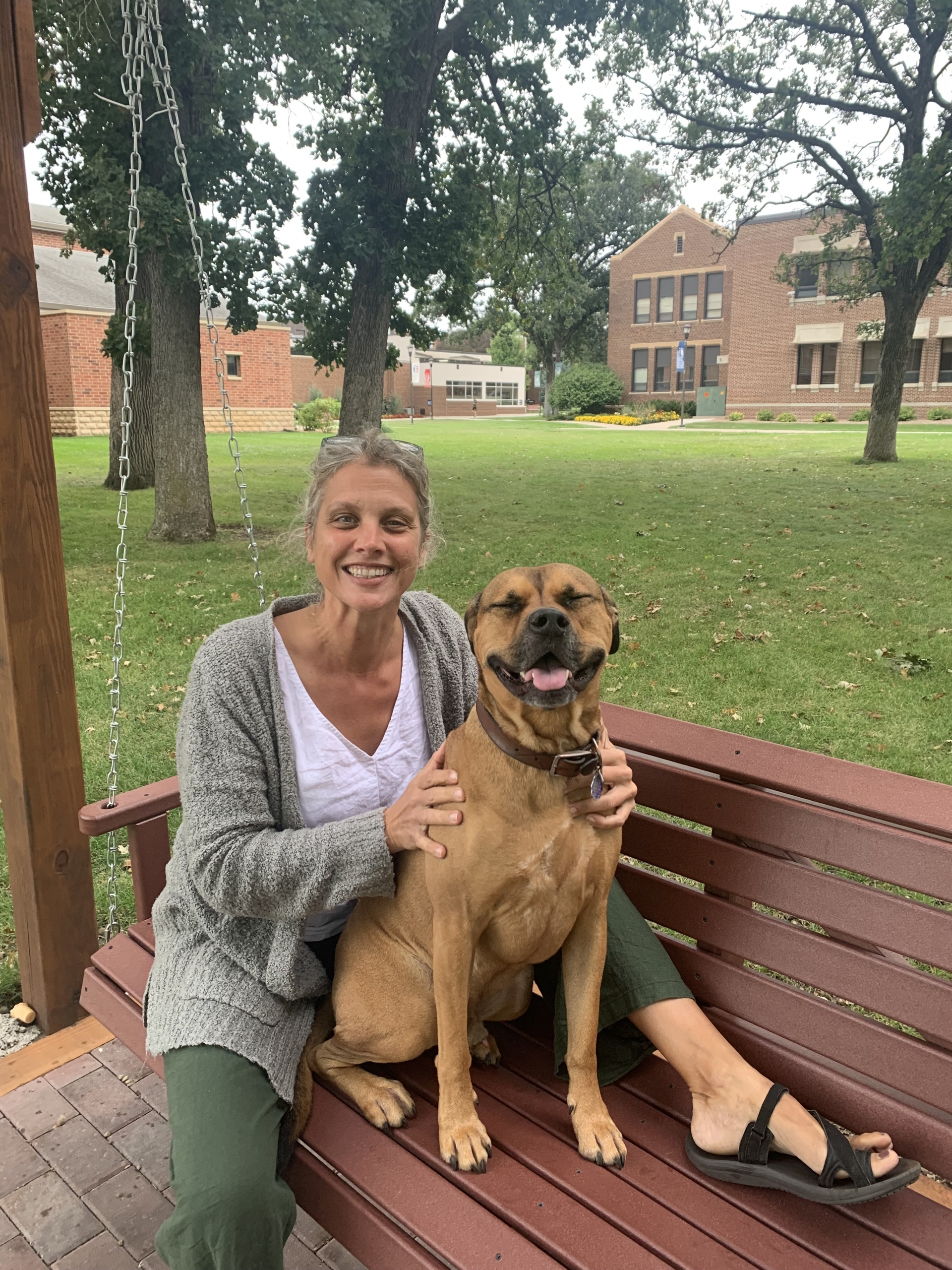 Director of Women's Services Angela Scharf meets with every first-year woman in the first semester—and more often than not, her sweet boxer, Wilson, comes along.
"It's a way for me to touch base with each of the women face to face," Ms. Scharf says. "See how they're doing and make sure everything is going all right so far." As they take a walk in Flandrau State Park or play a game of Skip-Bo, Scharf uses the time to really get to know them: what high school activities they were involved in, what they're doing now, what they want to major in, what they've found challenging on campus, what their goals are.

"I want to encourage them to make the most of college," she says, "whether that means going out for choir or sports or just concentrating on the classes. I want them to intentionally live out their lives here as young Christian adults. And I hope they begin to see me as a resource, someone who listens and offers commonsense advice."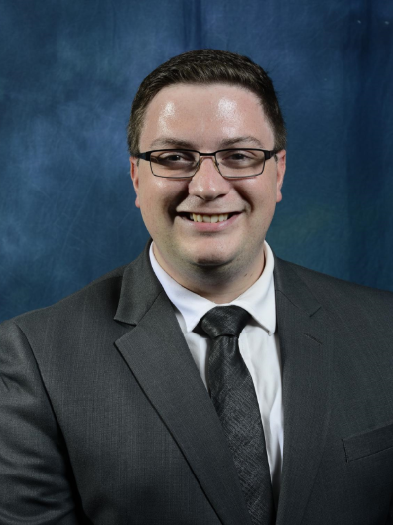 First-year men have similar conversations with Tutor Nathan Savage MLC '18, WLS '22 (pictured)—who sometimes brings his German puppy, Luther, along (puppy, unfortunately, not available for photo). In their half-hour talks, Savage asks students how they're doing, what they like or don't like, what brought them to MLC, and what they might identify as a goal for their first year.
Retention of new students is a priority for all colleges, and at Martin Luther College we know that sometimes simple gestures of Christian love can go a long way. As a family in Christ, we make sure each student feels that they are welcome, they are seen and heard, and they belong.