Partners in
Ministerial Education
St. John/St. James Lutheran Church in Reedsville, Wisconsin, is not an especially big congregation, but they have very big hearts when it comes to ministerial education.
To support their four students enrolled at MLC, the congregation enrolled in the Congregational Partner Grant Program (CPGP). The congregation's president, Daniel Duchow, explained the situation clearly in the bulletin: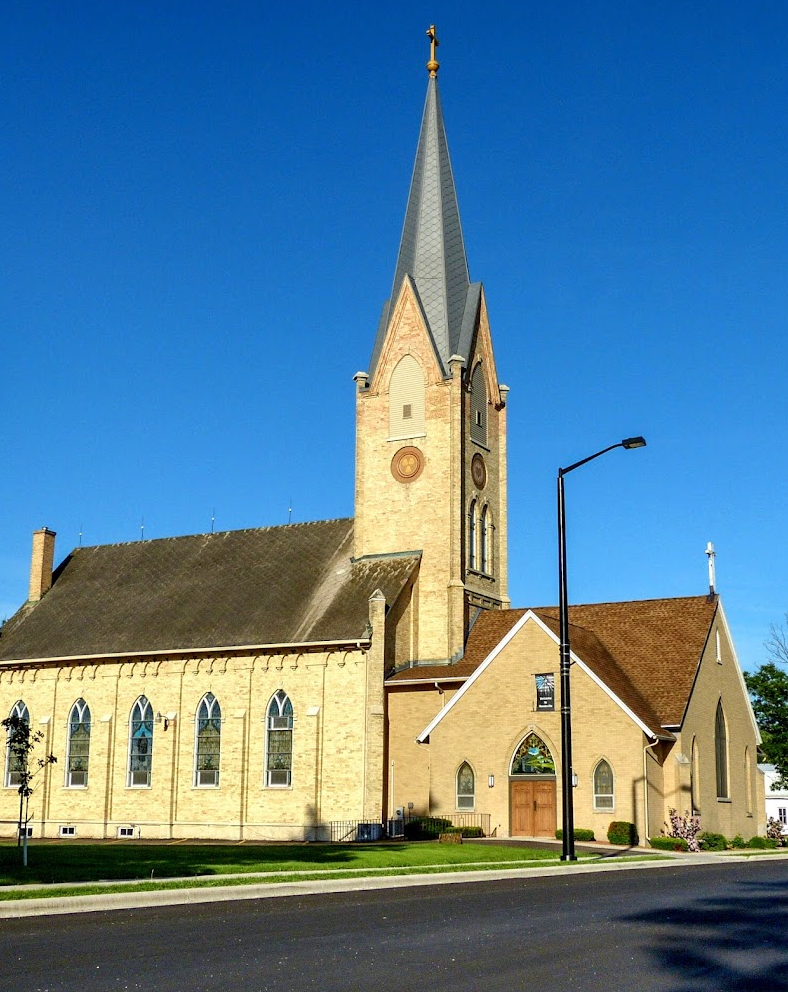 We've all heard about the shortage of pastors and teachers in our synod. . . . Right now the Baby Boomer generation is retiring. We don't have enough graduates to take the place of all these people. Four of our congregation members are attending MLC. They plan on becoming called workers in our synod. This is a great blessing from our gracious God.
As we all know, the cost of education keeps going up every year. For the 2022-2023 school year, the cost for attending MLC will be $29,400.00. The cost over four years is almost $118,000. Approximately 75% of MLC students graduate with debt. This is a concern for our synod.
MLC has a matching scholarship fund. If the student's home congregation gives him or her between $100 and $1200, MLC will match it.
God's people at St. John/St. James saw the need, stepped up to meet it—and exceeded expectations. They were hoping for $4,800—the maximum that MLC would match for four students. The congregation donated more than $10,000—making a substantial dent in these students' tuition bills . . . and a significant difference in their lives.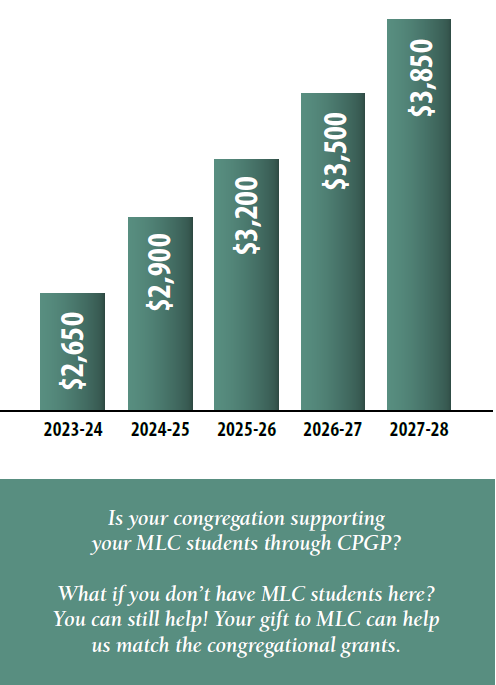 Reducing student debt is a major focus of Pursuing Excellence Under the Cross. One very effective tool is the CPGP. In 2022-2023, we matched more than $600,000 in congregational grants, awarding a total of almost $1.25 million to our students.
And we are looking for even bigger numbers. Each year, we are boosting the "match max" by 10 percent. In 2023-2024, we will match $1,325 per student per year.