What's Holding You Back?
Ministry as a Second Career
For people like Mike Tracy and Marc Sandefur, a moment arrives when they say to themselves and their families, "Why not? Why am I putting this off? I want to serve God in the ministry."
Mike and Marc are second-career students, people God leads to pursue the ministry after they've already spent years in other vocations—in the military, in corporate America, in service jobs. In fact, for them—and many of our nontraditional students—ministry can actually be a third, fourth, or fifth career.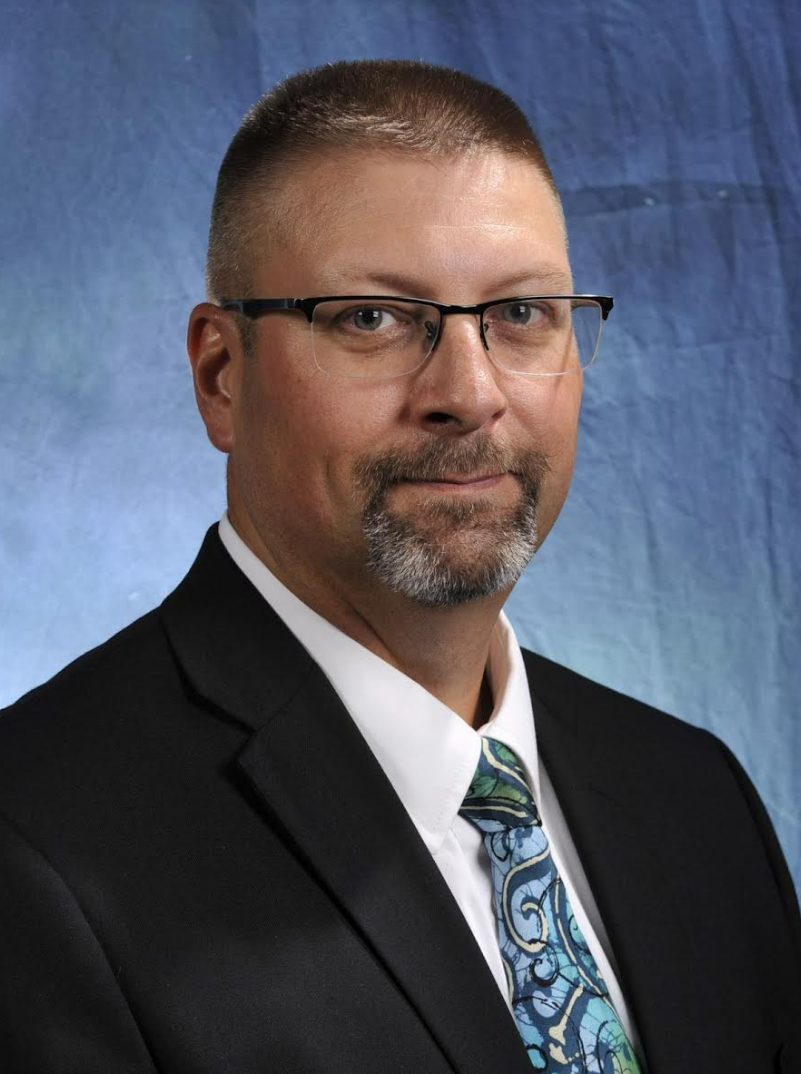 Mike Tracy, for instance, served in the U.S. Air Force for 24 years and then worked in IT for another nine years before he decided he wanted to fulfill his childhood dream and pursue the public ministry.
"Since grade school," he says, "I've wanted to somehow serve in the church. I found myself volunteering and holding positions on church councils since graduating from high school in 1985."
In 2018, Mike and his wife, Diane, decided it was time to move to New Ulm. "God placed the right influencers and resources into my life," he says, "which made it clear that it was the right time."
Mike was a full-time student for three years, graduating in 2021 with his staff ministry certification and his WELS Chaplaincy Certificate.
Both he and Diane worked on campus while he studied, Diane as an administrative assistant for the Congregational Assistant and Staff Ministry programs and he as a "student hire" in IT. (Read more about the couple's journey in Forward in Christ at forwardinchrist.net/mike-tracy)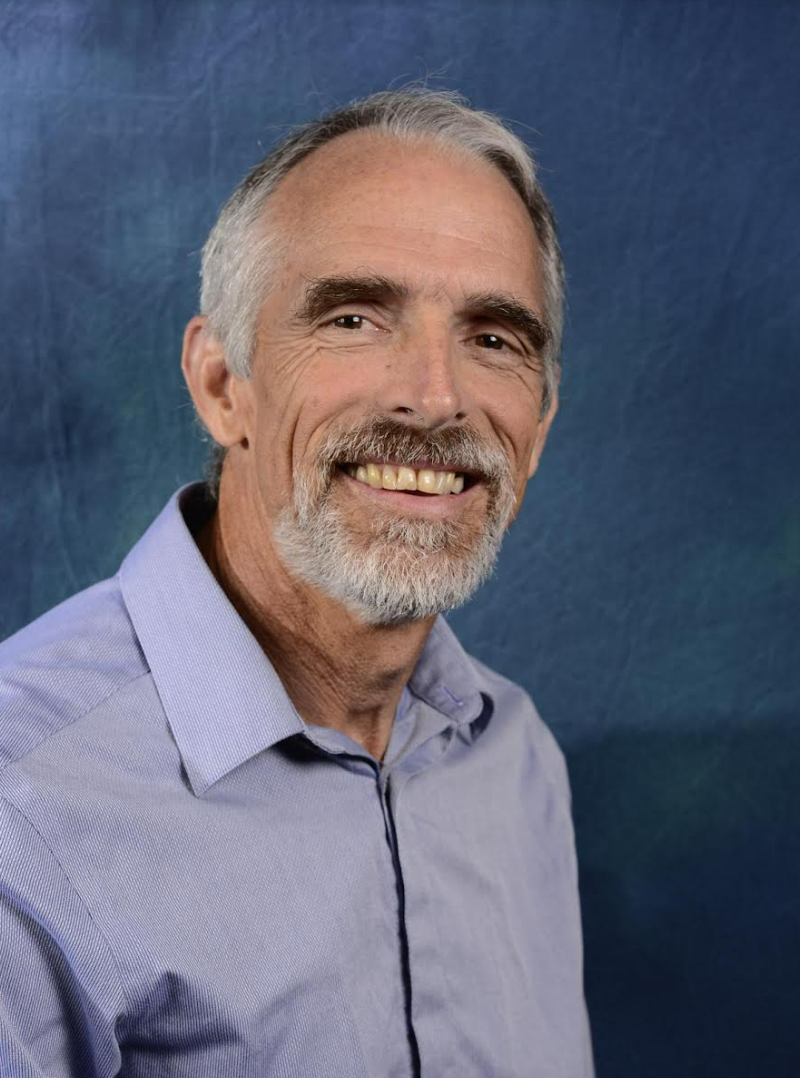 Marc Sandefur calls himself a fifth-career student. As a graduate of the University of Texas-Austin in aerospace engineering, he worked as a math teacher in high school and college, a computer programmer, and a pension analyst before enrolling at MLC this fall.
The idea of a new vocation as a staff minister took up residence in his mind during a five-month pastoral vacancy at his church, Abiding Faith-Fort Worth, Texas. "I was a member of the church council," he says, "so I was involved with working with vacancy pastors, with finances, and with the call process. I even did the liturgy. Through all that, I saw that I would enjoy everything about being a pastor except the actual preaching."
At a conference, he learned about MLC's staff ministry program. He talked to a few staff ministers, including Mike Tracy, as well as the program director at MLC, Dr. Lawrence Olson, and decided to give it a shot.
Marc is just finishing his first semester here, but he likes it. He's happy to do face-to-face instruction instead of online learning, and he's finding that going to school Monday, Wednesday, Friday, and working Tuesday, Thursday, and Saturday as a delivery person for Amazon is working out great.
To others considering this option, Marc says to give it a shot. "Don't be intimidated about going back to school. I'm not the best student, and I need to work on my time management, but overall, it hasn't been that difficult."
Mike Tracy would agree. He thoroughly enjoyed his time at MLC, noting that as a more mature adult, he was actually readier for college. "I enjoyed college so much more the
second time around," he says. "It was no longer 'I have to take this class,' but 'I get to take this class.'"
At his graduation in 2021, Mike Tracy received an assignment that put him on the other side of the podium, teaching and leading as a chaplain for Chaplains in Schools. His call encompasses a wide range of duties, including many different
touch points with faculty, students, and families connected to the HOPE Christian Schools in Milwaukee and Racine as well as the Center for Urban Teaching (CfUT) summer schools. He leads weekly student chapels, assists with classroom management, lends spiritual support to staff (especially new staff, to increase retention), and maintains positive communications with parents and caregivers. He also lends called worker and member ministry support at Fairview-Milwaukee. And he's started teaching grade 9-10 religion online through Brite Star Virtual High School.
"I am just so thrilled to be able to serve God's children," he says. "I can't call it a job. It's just too enjoyable, even with the moments of stress and occasional loss of confidence. It's an awesome way to spend the time God has given me."
MLC prepared him for this call, of course, and he's quick to note that God has used all his life experiences—from his military service to his corporate employment to his parenting of a child with a disability—to ready him for ministry. However, he adds humbly, "I'm not sure I am prepared for anything but heaven. God equips me as he sees fit for the good works he has prepared in advance for me to do."
And that's the message that nontraditionals like Mike and Marc would say to others who might be considering a second (or third, fourth, fifth) career in ministry.
"I would ask a question," Mike says. "What's holding you back? Take a look at all the disciples. I believe they all were second-career and from many different vocations. You have been gifted with experiences, training, and maturity that can attest to God's goodness, grace, mercy, and purpose. Jesus told them, 'The harvest is plentiful, but the workers are few. Ask the Lord of the harvest, therefore, to send out workers into his harvest field.' (Luke 10:2) There is plenty of work to be done. We need pastors, teachers, and staff ministers, and that doesn't just mean 20-year-olds. Moses was 80 when he led the children of Israel out of Egypt."
We know that nontraditionals might face some interesting challenges when becoming full-time students—like being mistaken for a parent or underdressed professor, for starters, Mike says. But with gestures both large and small, MLC is committed to making them feel welcome. It's all part of expanding our family's reach, a key initiative in Pursuing Excellence Under the Cross.
Interested? Go to mlc-wels.edu/nts to learn more. You'll find information about our campus, the New Ulm community, housing, and employment opportunities, as well as links to our programs.