Retiring in 2022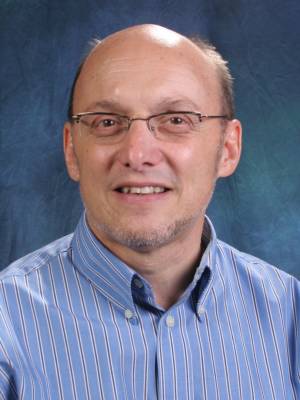 Professor Paul Bases served as a professor of Spanish at MLC from 1996 to 2022. Prior to his ministry here, he served as a teacher at Escuela Vieau Public School-Milwaukee (1976-1980), St. Peter LS-Milwaukee (1980-1987), and Wisconsin LHS (1987-1996).
Mish Aleisa, a former student of Professor Bases and now a Spanish instructor at Arizona Lutheran Academy, deeply appreciated the impact Bases had on his life: "Paul Bases, known by hundreds of past students simply as 'Profe,' has been a powerful influence in our lives. Many of you reading this have experienced Profe bouncing around the classroom with incredible energy and passion, which made his class infectiously enjoyable and unique.
"As much as Paul loved teaching, he loved his students more. Early in his career, he was hired as a long-term substitute in Milwaukee. After a few weeks of dealing with classroom issues a student said, 'Why should we bother to be any different? You'll just leave us like the others.' That same day, Paul marched to the principal's office demanding—and obtaining—a full-time contract so that he could provide stability in his students' lives.
"Paul has always been adamant about putting his students first and seeing their potential. These convictions, along with his passion for immersion learning, pioneered the strong Spanish program at MLC that we have today. In his classroom and beyond, Paul has trained many pastors, teachers, and laypeople to break through language barriers and spread the gospel message to countless more. It is a joy and an honor to have learned from such a great teacher, mentor, and friend."
Professor Emeritus Bases plans to do a lot of reading in both English and Spanish, spend afternoons at the gym working out, and at some point work with Academia Cristo. His ultimate goal would be to do a triathlon.
His last message for MLC students: I want to say how much fun I've had with you in class and on immersion trips. Watching so many of you take positions as high school teachers and Spanish-speaking pastors has been an absolute joy. And the icing on the cake is seeing you heritage speakers embrace who you are. It's truly been an amazing journey, and I thank you all for traveling it with me.
---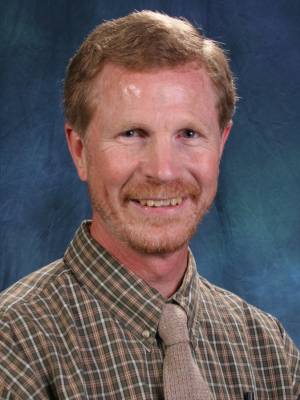 Professor David Bauer DMLC '74 served as a professor of music at MLC from 1998 to 2022. Prior to his ministry here, he served as a teacher at Trinity LS-Hoskins NE (fall 1976 semester), St. Paul LS-Wonewoc WI (spring 1977 semester), St. Paul LS-Tomah WI (1978-1983), Wisconsin LHS (1983-1993), and St. Paul LS-Saginaw MI (1993-1998).  
Dave's colleague, Professor Jon Laabs, is thankful for his ministry: "Dave Bauer's honesty, integrity, consistency, and work ethic as a teacher, colleague, and Christian example have been a wonderful model of faithful servant leadership during his 24 years at Martin Luther College and his more than 40 years in gospel ministry. His contributions during that time were many and varied, including instruction in music technology, music theory, vocal music, fine arts, and applied guitar. His work with the chapel praise ensemble brought variety and edification to the MLC campus worship life and engaged dozens of students to use their God-given talents in glory to God. 
"Of his many gifts and talents to be shared, perhaps what Dave gave most freely to his students was his personal time, both in and out of the classroom. He could be found at a piano working with one of his many theory assignments, giving his students thorough and constructive feedback and encouraging them to improve their skills and hone their craft. He could also be found working behind the scenes with the worship ensemble, balancing sound, adjusting equipment, researching new music, creating charts, and even meeting one-on-one to rehearse with many of those students. Dave was always willing to do this work so that the gifts of others could shine!

"For all this and more, we are thankful for Dave's ministry among us and pray that both he and Barb have a happy and long retirement, filled with continuing blessings from the Lord."
Professor Emeritus Bauer plans to continue serving with his musical gifts, be a bigger part of the lives of his children and grandchildren, and travel with Barb, whom he calls "my adventuresome spouse."
His advice for MLC students: Draw on God's strength to empower a disciplined faithfulness, every day and in every way, that excellence in preparation for public ministry may be achieved.
---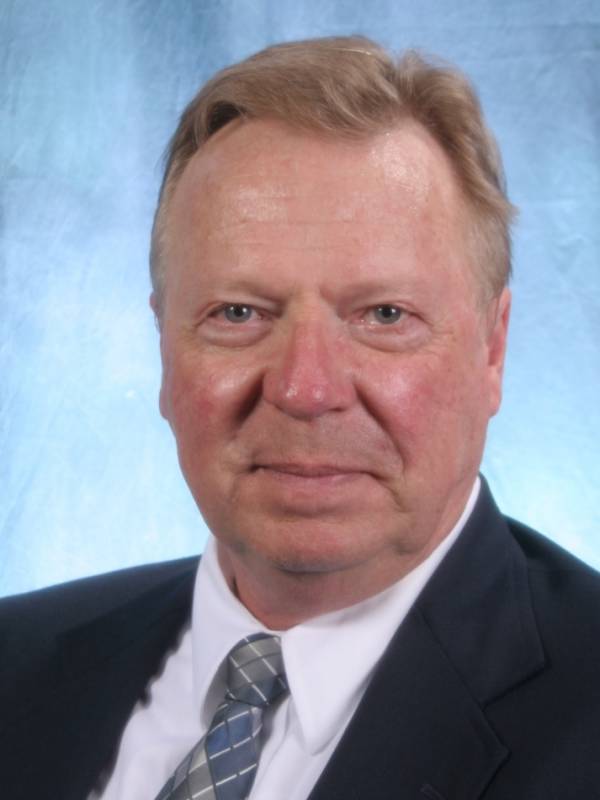 Professor Daryl Hanneman DMLC '75 served as a professor of special education at MLC from 2013 to 2022. Prior to his ministry here, he served as a teacher and principal at Trinity LS-Johnson MN (1975-1986) and as a school psychologist at Cedar Rapids Public School-Cedar Rapids IA (1988-2013).  
Special Education Professor Kelli Green pays tribute to Daryl's ministry and his friendship: "Professor Daryl Hanneman, a dear friend and beloved colleague, is a man of character, celebration, and a deep calling to the ministry of special education. He met his wife, Shirley, during undergraduate coursework here on campus, and they began ministry together, with Daryl teaching grades 5-8 and Shirley teaching K-4 at Trinity in Johnson, Minnesota. 
"Daryl followed an interest in meeting the needs of his struggling students to the University of Wisconsin in Milwaukee to gain his School Psychology certification, spending the next 25 years in Cedar Rapids, Iowa, as a K-12 school psychologist. 
"Daryl accepted the call to serve as professor of special education here at Martin Luther College in 2013 when he joined efforts with Dr. Alan Spurgin to begin the undergraduate special education program in 2014. While here on campus, arriving each day in his MINI Cooper, he has taught psychology and special education courses and been a member of the graduate faculty. 
"His students and fellow faculty will remember him most for his ability to find any and every opportunity to celebrate the moments given by God, such as group photos of every special education graduate in his office, yearly Martin Luther birthday class photos with cupcakes and balloons, larger-than-life laughter, and the genuine friendship of a colleague to work beside. Daryl has cared deeply about people and the ministry of special education. For this ministry partner, I am truly grateful. All of MLC thanks you."
Professor Emeritus Hanneman and his wife, Shirley, plan to move to a retirement community near Hilton Head, South Carolina, to be near one daughter and three granddaughters. 
His advice for MLC students: Remember that God has guided you to MLC and he has important work for you to do in full-time ministry or another vocation.
---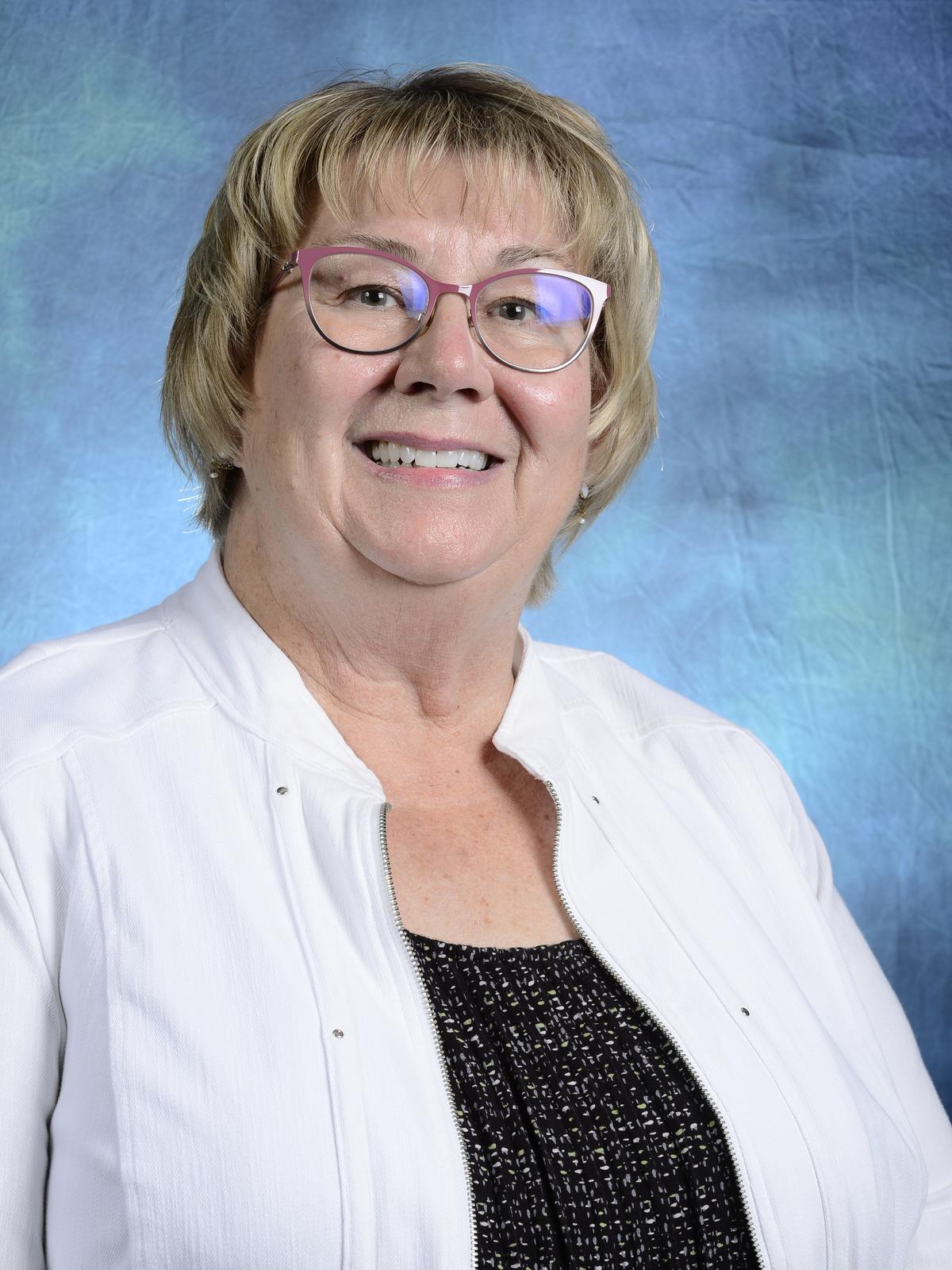 Professor Cheryl Loomis DMLC '77 served as a professor of early childhood education at MLC from 1997 to 2022. Prior to her ministry here, she served as a teacher at St. John LS-Lewiston MN (1977-1979), Immanuel LS-Greenville WI (1979-1980), Zion LS-Hartland WI (1984-1993), and St. John LS-Lannon WI (1993-1997).  
Cheryl's colleague, Professor Jen Mehlberg, is grateful for her service: "Cheryl Loomis has filled many roles at MLC: professor, early childhood director, student teaching supervisor, mentor, and encourager. 
"When she took the call to MLC, there was no early childhood program or early childhood center. Under her guidance and planning—the extent of which was astronomical—the program was created, revamped, and licensed, and the MLC Early Childhood Learning Center was built. It provides a great service to New Ulm families—and to MLC's teachers-in-training.
"Cheryl has taught or supervised every early childhood major MLC has ever had. What a legacy! She's also served the synod at large. She's a regular at teachers' conferences, sharing new research, practices, and the best children's books. She's taught continuing education courses online and in person all around the country (and the world). Her knowledge of early childhood theory and practice is immense. 
"When students start having Professor Loomis for class, they get so excited and passionate about the field of early childhood, and that is due to her passion, her excellent teaching methodology, and her fantastic sense of humor. I was blessed to have her as a professor, student teaching supervisor, and (my favorite) a colleague and friend."
Professor Emeritus Loomis's plans include traveling, spending time with friends and family, working her way through several cookbooks, and enjoying every moment of a Sunday evening!
Her advice for MLC students: Recognize that you will experience many peaks and valleys throughout your ministry. Keep these words from Paul as an encouragement: "Whatever you do, work at it with all your heart, as working for the Lord, not for human masters, since you know that you will receive an inheritance from the Lord as a reward. It is the Lord Christ you are serving." (Colossians 3:23-24)
---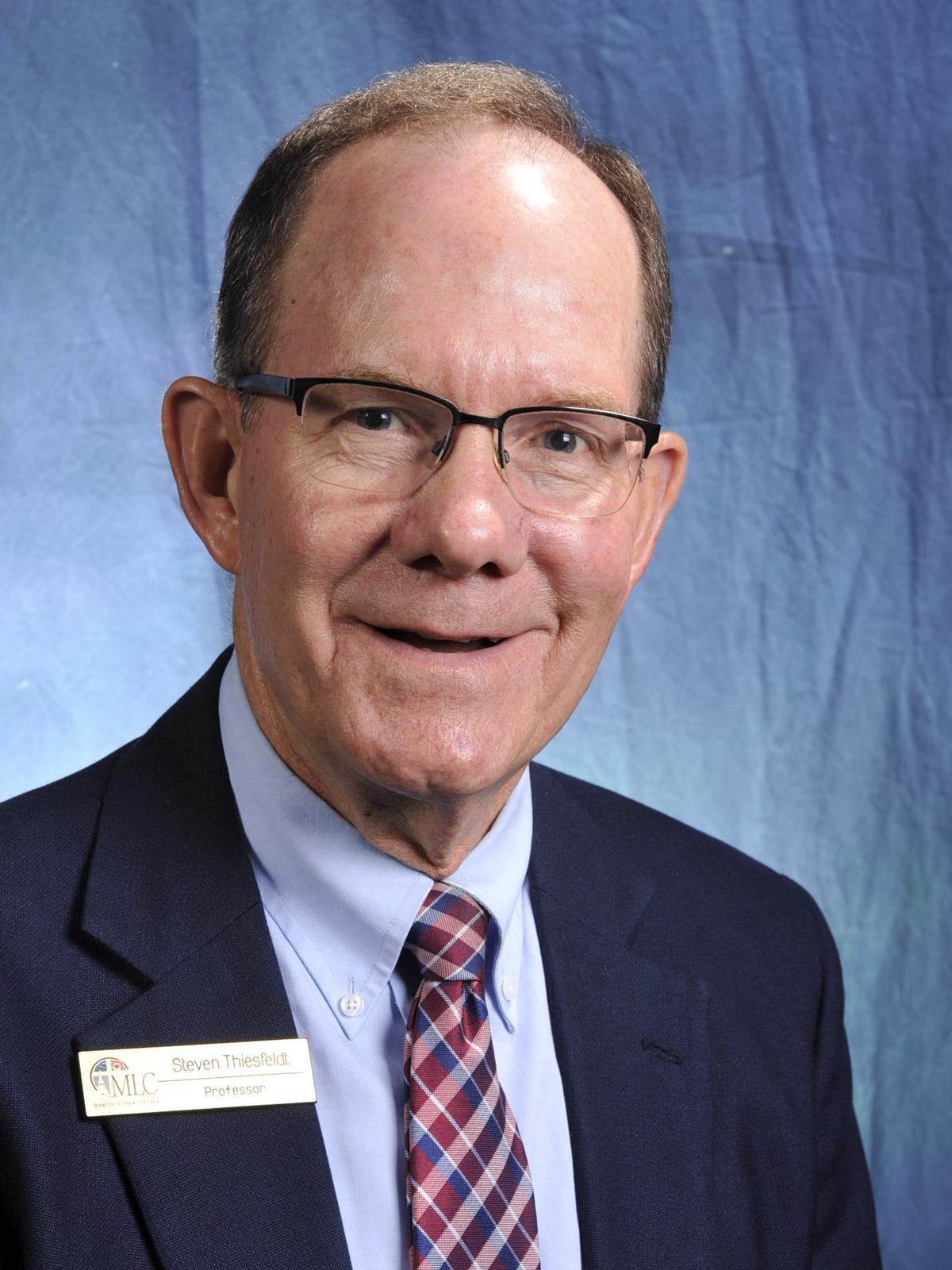 Professor Steven Thiesfeldt  DMLC '74 served as a professor of education at MLC from 1997 to 2022 and as vice president for administration from 2000 to 2018. Prior to his ministry here, he served as a teacher at St. Paul LS-Tomah WI (1974-1977), Salem LS-Stillwater MN (1977-1979), St. Matthew LS-Winona MN (1979-1983), Martin Luther Preparatory School-Prairie du Chien WI (1983-1995), and Luther Preparatory School (1995-1997).  
Professor Emeritus John Schmidt explains that Steve has truly been a blessing to his family, colleagues, and students: "I have had the privilege of serving with Steve at Martin Luther College for 25 years.
"Steve has been an excellent role model for family, colleagues, and students. He often spoke fondly of both his family and students. His gentle manner and measured response to questions have served him well as an educator. As a science teacher, he has remained current in the ever-changing world of science while remaining faithful to the unchanging truths of Scripture. From my office across the hall from his classroom, I often heard lively discussions and saw enthusiastic participation in experiments.  
"Steve's organizational and leadership skills were put to good use in his roles as vice president for administration and as president of his congregation. 
"When the head baseball coach position went unfilled, he did not hesitate to add that to his already busy schedule. I often saw Steve alone in his classroom long after everyone had left, reviewing videos or setting up the next day's experiments. In spite of his busy schedule, Steve always had time to listen to a colleague or student and share an encouraging word. 
From their home in New Ulm, Professor Emeritus Thiesfeldt and his wife, Jeneane, hope to travel, using the vintage camping trailer he renovated a few years ago and pulling it with a vintage car on which he's working now. Finally, he recalls that his wife bought him a guitar 40 years ago when he was teaching music. When he accepted a call to teach science instead of music, he put it aside. Now he'd finally like to learn to play it. 
His advice for MLC students: Make your education more than just a financial investment. Take advantage of every opportunity to use your God-given gifts. Get involved and invest yourself spiritually, academically, emotionally, musically, athletically, and relationally as you serve God and your neighbor.