New MLCAA Projects
The MLC Alumni Association is committed to supporting our alma mater in its goal of becoming "significantly more affordable without sacrificing an excellent college experience on a beautiful, well-equipped campus" (Pursuing Excellence Under the Cross). Note that 100% of all MLCAA gifts go to the MLC campus and students, 70% to the MLCAA Endowed Scholarship and 30% to enhance some area of campus or student life. This year, MLCAA gifts will provide a new synodical worship resource and introduce a new recreational sport to our students.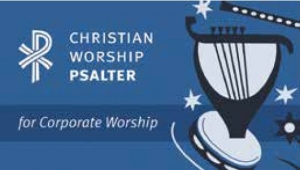 Psalters: The MLCAA bought new Christian Worship: Hymnals for campus. Now Professor Thomas Nass has proposed that we purchase new Psalters as well. The psalters contain multiple settings of all 150 psalms, allowing students to explore this great worship resource, one they'll surely use in their future ministries. We're hoping to buy 1,000 of them.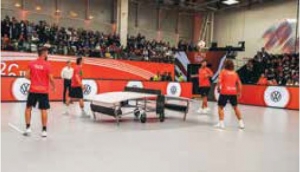 TEQ Lite Tables: Men's Soccer Coach Nick Schmoller proposed TEQ Lite tables. "TEQ Sports are becoming really popular. These curved tables are useful for developing soccer and volleyball skills and for playing ping-pong and pickle ball. They can be used by the whole student body in our Luther Student Center gym and the Betty Kohn Fieldhouse."
Want to be a part of this effort?
Alumni Director Steve Balza notes, "Alumni regularly share how they appreciate the many opportunities for growth (spiritually, socially, emotionally, and academically) they had while here on the hill. Supporting student scholarships and resources such as these help current and future students enjoy those same blessings."
Send your check to
MLCAA
1995 Luther Ct
New Ulm MN 56073
Or visit bit.ly/22Projects.