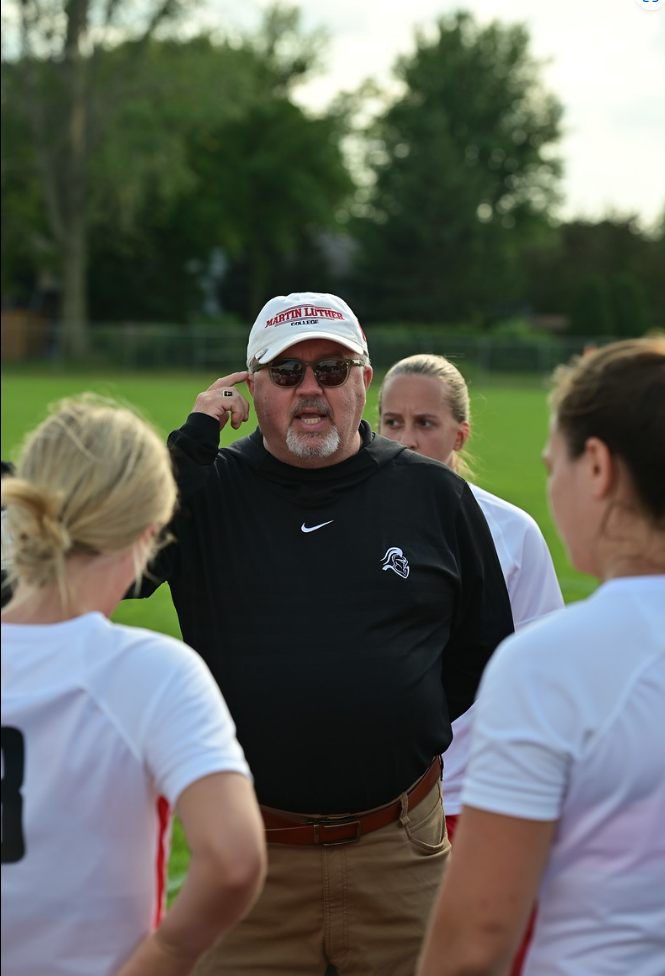 MLC's Jeff Schone announced his decision to step down as head women's soccer coach after 13 years of leading the program. Schone began by serving as assistant coach for three seasons (2006-2009) under Jon Balge.
Schone always had a great love for soccer and played it during his time as a student at NWC. He took over for Balge during the 2010 season—just to fill an immediate need for the women's soccer program. But the role has actually assisted him in his work as VP for Student Life. When asked what he most appreciated about coaching, Schone said, "being the women's soccer coach gave students a different view of me. It allowed the students to relate to me in a setting outside of school, and I enjoyed that tremendously."
Throughout his tenure, he had a threefold coaching philosophy that instilled the importance of teammate relationships, playing to your best God-given ability, and, finally, to win games. Schone understood that it wasn't all about wins or losses, and realized the unique and significant role sports such as soccer could play in ministry training. "Many of these young ladies were going to become teachers," he said. "Everything they learned and experienced in their college soccer career was going to be of educational benefit for them and would prepare them for their ministry."
"We thank Jeff for his many years of service to the MLC women's soccer program," said MLC Director of Athletics Dave Biedenbender. "Jeff provided us with faithful service and we are greatly appreciative of everything he gave to MLC student-athletes and our athletic department as a whole."
Schone finished his head coaching career with a record of 63-82-11 and took four different teams to the UMAC postseason tournament, winning two postseason games. Nine players were selected to the All-UMAC team, two as UMAC rookies of the year, and one as UMAC player of the year. Schone also coached two of the top four scorers in program history (Bethany Schultz and Jenna Maurer). The best season during Schone's tenure came in 2013, when the Knights went 12-8, earning the third most wins in program history. Schone wishes continued luck to all MLC student-athletes and coaches. Despite stepping down from his coaching duties, Schone will remain as VP of Student Life.
MLC will be naming a new head women's soccer coach in the near future.