The end of the semester is packed with studying, recitals, and projects, but at MLC, it's also packed with fun! Basketball and drama (the scripted kind) relieved the stress of finals.
Tip-Off Tournament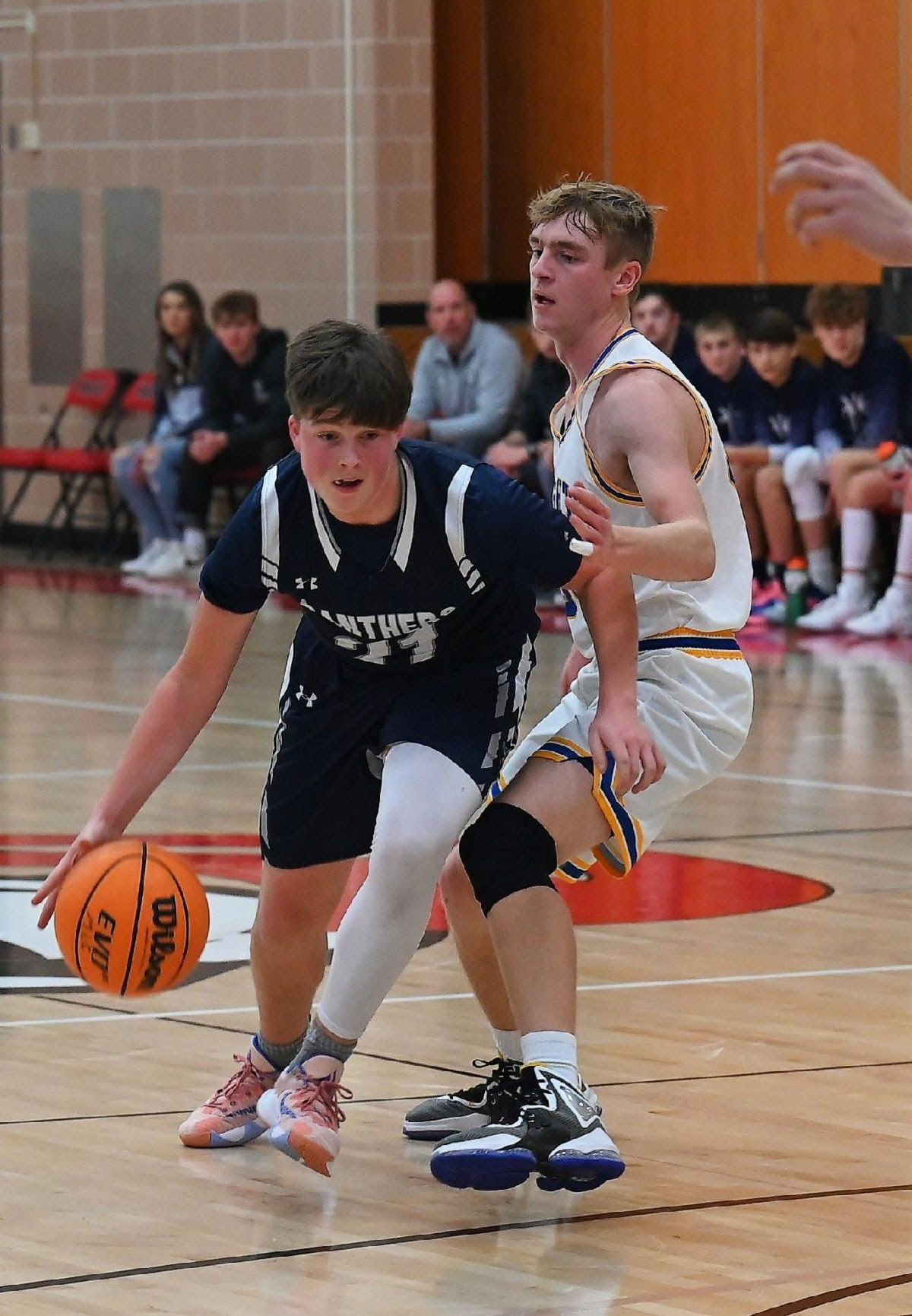 Basketball season is in full swing for both current and future Knights. The annual Tip-Off Tournament on December 8-10 brought players to MLC from Northland, Evergreen, Great Plains, and Nebraska Lutheran High Schools.
With eight tournament games and four college games, this Focus on Ministry trip allowed students to compete in basketball, imagine themselves as Knights, and even cheer from the student section!
Giving high school students a chance to visit campus and play some basketball at MLC was one goal of the tournament, but it wasn't the ultimate goal. Director of Admissions Ted Klug highlighted the focus of the weekend with the theme passage, 2 Timothy 4:7: "I have fought the good fight, I have finished the race, I have kept the faith."
We pray that each of the visiting athletes considers a future in the public ministry.
Pictured: Players from Great Plains LHS and Nebraska LHS compete in the first game of the tournament.
Inside the Fourth Wall

Laughter and drama took center stage on December 9-11 in MLC Forum's one-act plays.
Featuring Wade Bradford's "Conflict" and Ian McWethy's "Appropriate Audience Behavior," Inside the Fourth Wall explored familiar scenarios with an extra dose of humor and intrigue.
The show's directors, Jefferson Heyer (Immanuel-Greenville WI) and Isabel Monday (St. Peter-Appleton WI), loved collaborating with their casts. "I was just so happy to pour my ideas onto these talented actors and see my vision come to life," Isabel said.
Most importantly, the directors developed skills for their future ministries. Jefferson said, "One of the main reasons I signed on to be a director was to prepare myself for the ministry. I knew going in that this would prepare me for future leadership positions down the line."
Pictured: Nicole Porter (St. Paul-New Ulm MN) and Nicole Schumann (St. Mark-Mankato MN) watch the drama of their fellow cast members in "Appropriate Audience Behavior."