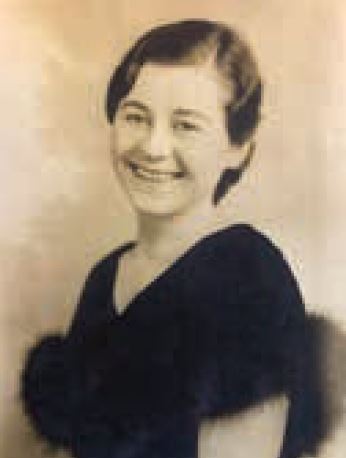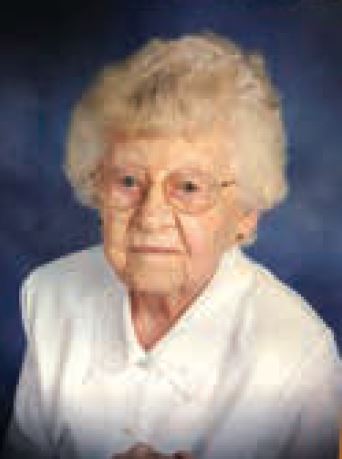 At 111, Mrs. Erna (Miller) Zahn, wife of former professor Meilahn Zahn, is being fêted as Minnesota's oldest resident.
Erna was born in 1908 in Pickett, Wisconsin, sharing a birthday year with Bette Davis, President Lyndon B. Johnson, and Henry Ford's Model T. Just a few years earlier, San Francisco had suffered the Great Earthquake and the Wright Brothers had launched their first flight. It wouldn't be until Erna was 20 that she and the rest of the world would spread their butter on commercially sliced bread.
Meanwhile, in the New Ulm of 1908, Dr. Martin Luther College consisted of only one building, Old Main. It wasn't until 1911, when little Erna was 3, that 5,000 people came to the DMLC campus to celebrate the dedication of Summit Hall and the Music Hall, where Erna's husband would spend much of his time decades later.
Erna graduated from secretarial college and worked a few years before marrying Meilahn in 1935. The family moved to New Ulm in 1962 when Meilahn accepted a call to DMLC. He served as music professor and department chair until 1975.
The couple had six children. Today, the family tree boasts 22 grandchildren, 50 great-grandchildren, and three great-great-grandchildren. Many in the family have served as called and lay workers in different capacities. Fifteen prepared for ministry on this campus: Erna's children Ronald Zahn DMLC '62, Marley Kuckhahn DMLC '63, and Christine Heckmann DMLC '70; her grandchildren Teri Wildauer DMLC '85, Phil Zahn DMLC '87, Bethel Boeder DMLC '90, Laura Biesterfeld DMLC '92, Susan Jaeger '98, Paul Kuckhahn '00, and Joel Zahn '05; and her greatgrandchildren John Wildauer '15, Leah Wendland '16, Carl Boeder '18, and Claire Boeder '19. Another great-grand, Sam Boeder '21, is a current student.
Granddaughter Bethel Boeder, an adjunct piano instructor at MLC, notes the significant role parents and grandparents play in shaping their children's attitudes toward ministry. And as she looks back, she says, "I can't help but think that Grandpa and Grandma would have enjoyed watching years of band and choir concerts and musicals with the grands and great-grands." Mrs. Zahn turns 112 on April 14, 2020. We hope she has a wonderful party!
---
This feature was originally published in the MLC InFocus, Spring 2020 issue.