The late 19th-century classrooms of our predecessor institutions, Northwestern College and Dr. Martin Luther College, were full of second- and third-generation Americans. These students' parents and grandparents had emigrated primarily from one country: Germany. More than a century later, many WELS schools are seeing an upswing in second-gen Americans again—not from Germany, but from Laos, South Sudan, Syria, Venezuela—almost every corner of the globe. We'd like you to meet two of them: Buok and Sam, second-generation Americans who are excited to one day serve in the pastoral ministry.
---
Buok Chuol '21
Sophomore, Preseminary Studies
"I just really love people," says Buok Chuol (Good Shepherd- Omaha NE). "And there's a great need for darker-skinned people in the ministry, so I decided to come to MLC." Buok was born in the USA, but his family emigrated here from South Sudan in 1997, eventually finding a home and a church in Omaha, Nebraska.
Buok's dad, Peter Bur, had been a pastor in South Sudan—leading a congregation within the Nuer tribe and staying true to God's Word. "When we came to the US, we were looking for a church that matched our faith," Buok says. "We came across the WELS, and we loved that it was Bible-based and that God was always first."
After some training, Pastor Peter Bur was ordained as a WELS pastor. Now he serves at the church that first welcomed them.
has seen how God has blessed his father's ministry at Good Shepherd, and that led him to pursue pastoral training too.
---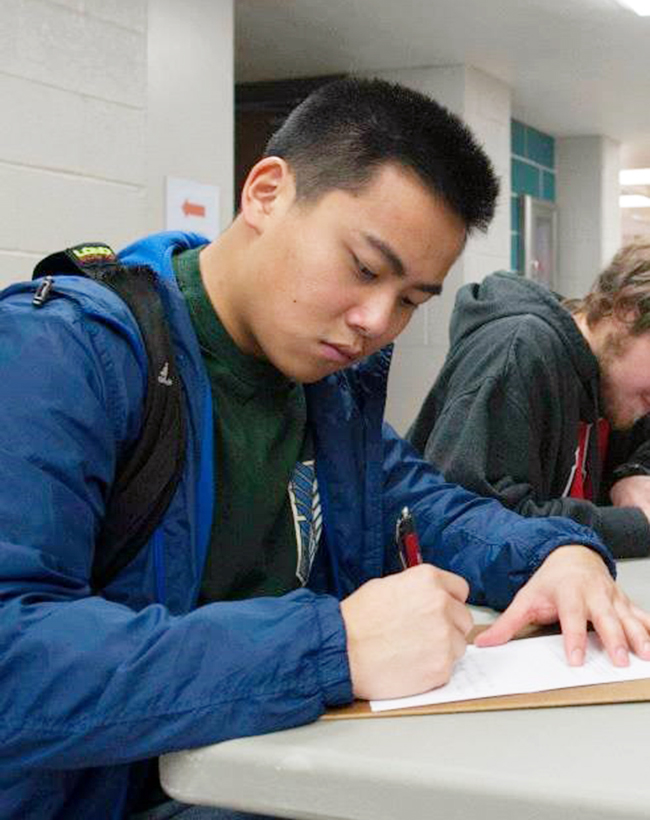 Sam Lor '18
First-year at Wisconsin Lutheran Seminary
"I was born here, but my parents were born in Laos," says Sam Lor '18. "My father is Hmong, and my mother is Mien. After the Vietnam War, they fled Laos and grew up in a refugee camp in Thailand until they received passage to the United States.
My father is now a pastor serving in Kansas City, and three of my uncles are also WELS pastors." Sam didn't attend MLC immediately. He began college at the University of Kansas, hoping to study medicine. After a semester, he realized that science was neither his strength nor his passion.
"A year later I enrolled at MLC. In response to God's forgiveness, I found I could do nothing but serve him through the new life he's given me through his death on the cross. I'm now at the seminary, and I hope to serve the Lord as a pastor wherever God may send me."
---
This feature was originally published in the MLC InFocus, Fall 2018 issue.
https://mlc-wels.edu/wp-content/uploads/2015/04/mlclogo1.png
0
0
MLC News -
https://mlc-wels.edu/wp-content/uploads/2015/04/mlclogo1.png
MLC News -
2018-11-30 12:17:04
2018-11-30 12:17:52
To The Ends Of The Earth -Second-Generation Americans at MLC