Caring, Sharing, Preparing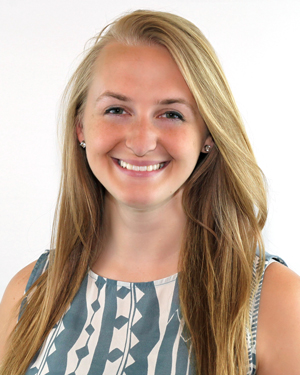 On Thursday nights Erin Stob '16 (pictured) attends the Basic Bible Questions class at Beautiful Savior-Las Vegas. An MLC-trained teacher wouldn't usually attend a beginner's Bible class, but Erin isn't doing this for herself.
This is the story: Last school year, two of Mrs. Stob's aides came bounding into her office, excited because one of the preschool moms mentioned she wanted to get her daughter baptized. Erin reached out to the mom and offered to take the Basic Bible Questions course with her. It's become their regular Thurday night date. And yes, the little girl was baptized. "It was on Easter in front of a full church and a life-sized tomb," Erin says. "We all cried many joyful and thankful tears. The little girl went around telling all her friends she'd been 'baptetized' on Easter."

It's a beautiful story, but it's not that surprising. Sharing the gospel with little children and their families is the primary purpose of WELS early childhood ministries. At Beautiful Savior Lutheran Preschool, they put it this way: CARING for children's and families' needs, SHARING the love of Jesus, and PREPARING young hearts and minds for now and the future.
An Early Childhood Director's Schedule
Erin's Thursday night Bible classes are one small item on a very busy schedule. She opens the school each morning at 7, and when the 45 children arrive, they begin their day with Pastor Andrew Mueller's chapel service. After chapel, they practice for the next time they'll be singing in church, and then they break into three sections: 4K, 3K, and Rising 3K. Erin teaches until noon and works on her administrative tasks in the afternoons. Like any school administrator, her tasks include financials, state licensing regulations, creating marketing materials, maximizing enrollment, planning outreach events, and evaluating staff—not to mention the emails, phone calls, and meetings with staff and parents that punctuate the day.
Curriculum Planning
A preschool may sometimes look like a playschool to the uneducated eye, but these playtimes are actually finely tuned curricular activities, with specific learning outcomes attached. That's why it's so important that a college-degreed educator lead the school. At Beautiful Savior, Erin led a complete curriculum revamping and intensive teacher training last summer. She worked closely with her 14 staff members, "rebuilding their knowledge of teaching through their own reflection and self-evaluation." She's proud of the enthusiasm and the growth of her staff, both professionally and as a team.
The Support of a Good Pastor
Erin sees her pastor's support as another blessing of the school. In addition to his daily chapel services, Pastor Mueller has weekly meetings with her, he provides professional and personal counseling and encouragement, and he attends the events to build relationships with the families.
The Outreach Events
The school and church outreach events at Beautiful Savior bring in hundreds of attendees. "Trunk or Treat" (which is trick-or-treating out of decorated trunks—plus a train, petting zoo, bouncy houses, and face painting) brought in 350 people last year, each one of them a soul who is becoming more comfortable with the people and the facilities at Beautiful Savior.
Mrs. Stob's favorite event is Bedtime Stories Night. The three classroom teachers each prepare a 10-minute story. Everyone comes in their PJs, including the teachers, and the children and families rotate through the classrooms, hearing all the stories, and then finishing in the chapel, where the church youth group performs a Readers' Theater production for them. Of course there's milk and cookies.
It's About the Gospel
It might be easy to get lost in the details of this bustling preschool, but Erin keeps her eye fixed on the most important part of this ministry. Inside the classrooms, the children are immersed in the Word, both at Bible time and in all the classes. They even line up to a signal song: "My God Is So Great."
And every minute of the day, in and out of the classroom, Erin knows the importance of "building relationships between the school, the church, and our community here in Vegas," because it's relationships that lead to gospel conversations.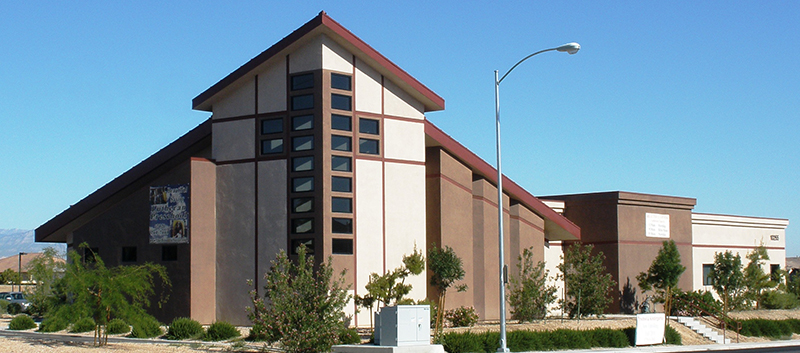 https://mlc-wels.edu/wp-content/uploads/2017/11/vegas-1.jpg
353
800
MLC News -
https://mlc-wels.edu/wp-content/uploads/2015/04/mlclogo1.png
MLC News -
2017-11-19 11:22:50
2017-11-20 12:09:33
Beautiful Savior Lutheran Preschool – Las Vegas