Date (Month Year)
Donor Name
Donor Address
Donor City, State, & Zip
Dear Donors,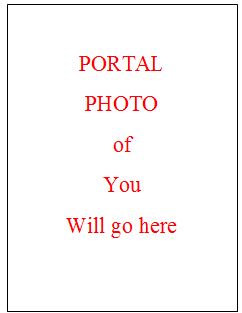 My name is Susie Smith, and I am a junior in the elementary education program at Martin Luther College, majoring in life science with a minor in Spanish. Thank you very much for the ABC Scholarship that you have established, and for your commitment to the ministerial training of students here at MLC. While I prepare to become a called worker, gifts like this remind me of the power of the gospel. MLC gives me the chance to go into a vocation I look forward to while staying engaged in my faith and learning how to best share it with others.
I grew up in Milford, Wisconsin, and attended high school at Lakeside Lutheran High School. I have two older sisters and a younger brother who will be graduating from Lakeside in May. Initially, I was unsure where I wanted to attend college. However, the Christian influence of my high school teachers and my family was a great encouragement for me to enroll at MLC. I have always loved science, and my high school teachers fostered and guided that passion into a love of the classroom and the learning process. I am so thankful I chose to come here. I have had the opportunity to travel abroad several times; some trips for study, and others for ministry. I am strengthened in my faith with daily study of His word and chapel services.  Through campus activities and my time in the classroom, my friends and professors at MLC have become like my family.
On campus, I have the privilege of serving in Anchor, which is a student-led, service organization, focused on serving Christ, our community, and our campus. Many of my travels have been through the MLC Daylight program, where students assist WELS congregations in their local ministries within the U.S. and abroad.  Through door-to-door evangelism I have seen first hand the excitement, challenges, and importance of sharing God's love with others; through helping with vacation Bible school, I have seen the importance of Christian role models to young children.
Looking ahead, I pray to be an effective, humble, and passionate teacher who keeps the truth of Scripture as the focus of the classroom. There is truly no place like MLC and no better support system than the kingdom of believers.
Again, I am grateful for your prayers and financial support. It fills me with comfort, joy, and encouragement—comfort in that God takes care of his children, joy as I remember that He often accomplishes this through the gifts of others, and encouragement to make the most of the spiritual and earthly gifts with which I have been given.
Most sincere thanks and God's richest blessings,
Your written signature will go here
Susie Smith