Designed to Meet the Needs of WELS Schools
MS Education – Special Education with MN Learning Disabilities Licensure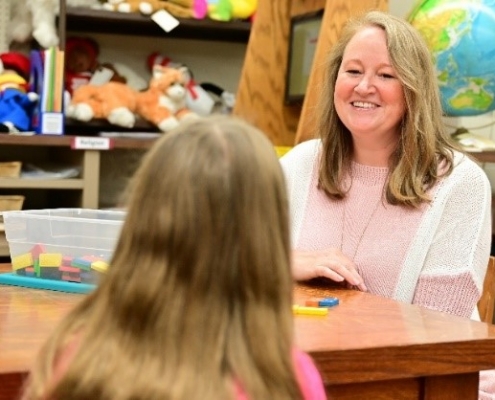 This program is designed for teachers who want to serve learners with special needs in WELS schools.
The program provides Minnesota licensure in Learning Disabilities both as a stand-alone license for existing WELS teachers and an add-on for MLC undergraduates completing their ABS (Academic Behavioral Specialist) license.
Graduate students in this program follow a prescribed set of special education courses, complete a 12-week internship, and take two state-required licensure tests.
We've also coordinated the program with our undergraduate special education major, enabling undergrad students to earn their master's degree and specialty license at a faster pace and a lower cost.
"The need for special education teachers across the country is great, and our Lutheran schools are no exception," says Professor Kelli Green DMLC '92 (education, pictured). "Our goal is to prepare fully qualified and licensed special education and intervention teachers. Being fully prepared enables teachers to improve outcomes for students with disabilities, and also improves the likelihood that the teachers will remain in the field.
"When parents choose our schools for the Christian education of their children, we want to meet their children's needs with fully qualified and licensed teachers who are ready to collaborate with a team in support of their children."
MS Educational Administration – Technology Director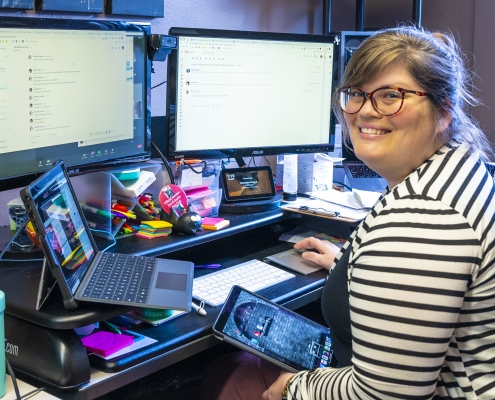 This program, designed specifically for WELS congregations and schools, provides current and aspiring technology directors with the practical knowledge and skills they need.
Professor Rachel Feld MLC '06 (director of academic computing and online learning, pictured) explains: "We looked at the challenges WELS technology directors often face—infrastructure, technology integration, student privacy, device management, faculty training—and designed courses that address those challenges.
"We understand that our schools and congregations do not typically have dedicated IT personnel, yet technology is vital. A teacher who also acts as a technology director can provide the ideas, support, and encouragement that will align technology use with 21st-century educational goals and with our most important goal: sharing the gospel."