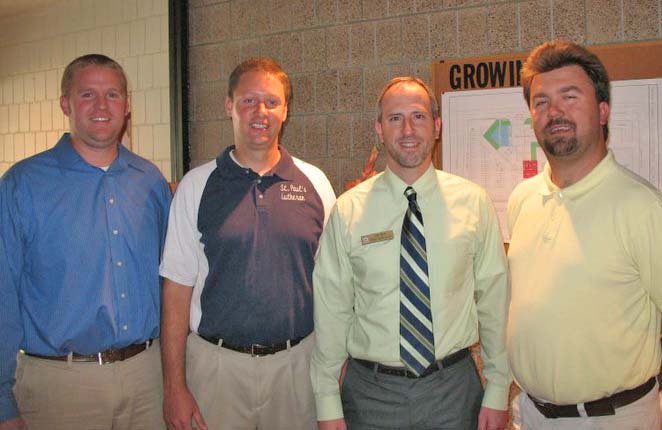 What's up? The MLC graduate studies program is interested in knowing how God is blessing your life and ministry. Please send stories and photos. Your stories and ministry updates are interesting to other master's alumni and provide encouragement to undergraduates and potential students. Your stories of ministry struggles or successes reinforce to others that master's graduates are real people, and that they can be a graduate student, too!
As I traveled to various teachers' conferences, I found that teachers loved to hear stories of other people's ministries. The newsletter and website articles that give updates on people are the ones most frequently clicked.  Email your updates to meyerjd@mlc-wels.edu.
Some things you might consider sharing:
Ministry developments (building projects, new programs, enrollment news, career changes)
Professional developments (speaking engagements, entering a new degree or certificate program)
Personal developments (marriage, births, deaths, family changes – Let us pray for you!)
General News (running a race, attending a national conference)
Your updates may appear on the Graduate Studies Facebook page, in future newsletters, or even in a report to other teachers or undergraduates. Thanks for letting us share your joys and challenges!