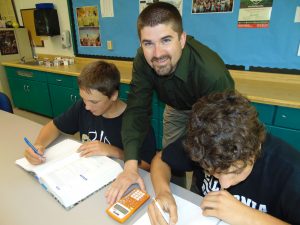 Martin Luther College is working with the Commission on Lutheran Schools (CLS) and the Conference of Presidents (COP) to train cohorts of veteran teachers to serve as principals. This effort is new in two ways. First, cohort participants will be fully trained before becoming a principal. Second, cohort completers will be called to schools that provide the necessary levels of administrative time and compensation to ensure success.
The CLS is recruiting teachers who have at least three years of experience and who are not currently principals. Annual cohorts of 15 teachers will participate in a three-year training. The first year will include three two-day leadership experiences, with one being a national conference, and an online master's level leadership course. Years two and three will involve an accelerated completion of the MLC Master of Science in Educational Administration designed for WELS principals.
Upon successful completion of the three-year cohort, these fully prepared principals will be called to schools that meet or exceed the synod-adopted levels of administrative release time and compensation. In addition, cohort participants will receive tuition scholarship funding of up to 50%.
Candidates for 21st-Century Lutheran Principal cohorts must meet the following qualifications.
Minimum of three years teacher experience
Serving as a teacher only, not a current principal
Principal's recommendation
Gifts for leadership such as friendliness, responsibility, humility, passion, willingness to work hard, and faithfulness
If you are interested in joining or nominating someone for a cohort, please contact Jim Rademan at the Commission on Lutheran Schools.