December 24
---

In the Field's Nearby
And there were shepherds living out in the fields nearby, keeping watch over their flocks at night. Luke 2:8
What a peaceful scene: shepherds in the fields, bright stars twinkling in the velvet sky, a silent night. But let's paint a different picture of the first Noel than what might be on the front of a Christmas card. Let's set aside any sentimental feelings that might cause us to romanticize the status of shepherds in first-century Palestine.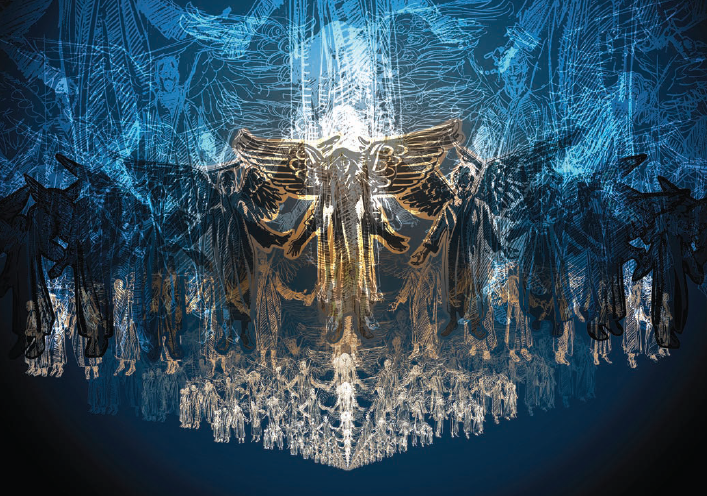 Shepherds were among the lowest of the social classes. They were not the owners of the flocks or the fields. At night, those people were asleep in the comfort of their homes. Shepherds were low-paid wage earners. Their work kept them in continual contact with dirty, smelly sheep. with sheep manure, with the blood of cut and scraped sheep, and with the insects that buzzed around them. Their work made them ceremonially unclean, so they were treated as outsiders.
In addition, shepherds were considered dishonest. There was the ongoing temptation to make a little money on the side by selling some wool or perhaps a sheep or two. To buy wool, milk, or a lamb from a shepherd was forbidden on the assumption that it would be stolen property. Many shepherds were less than honest and earned their poor reputations, while others were victims of stereotyping. Shepherds, marginalized by the social and religious elite, were way down on society's totem pole.
How surprising—how wonderful!—that the Father picked lowly shepherds to first hear the news of the birth of his Son: "I bring you good news that will cause great joy for all the people. Today in the town of David a Savior has been born to you; he is the Messiah, the Lord" (Luke 2:10-11). This was no ordinary birth, because this was no ordinary baby. He was indeed a real baby, a crying, hungry baby that had to be diapered. But that baby was God in the flesh, the Savior, Christ the Lord, who would live and die and rise to take away the sin of the world.
Our sin gave us low status, lower than shepherds, the lowest status possible—as lost and condemned creatures. But the good news is for us, and it causes us great joy. Christ, the Savior, is born!
Ah, dearest Jesus, holy Child,
prepare a bed, soft, undefiled
within my heart, made clean and new,
a quiet chamber kept for you. Amen.
(CW 331:13)
---
Rev. Dr. Lawrence Olson serves Martin Luther College as a professor of theology and director of both
the Staff Ministry Program and the Congregational Assistant Program.