Subscriptions
Stay Connected!

A lot happens at Martin Luther College! Stay informed through our various newsletters and publications.
You can find publications listed here and subscribe to those that interest you the most.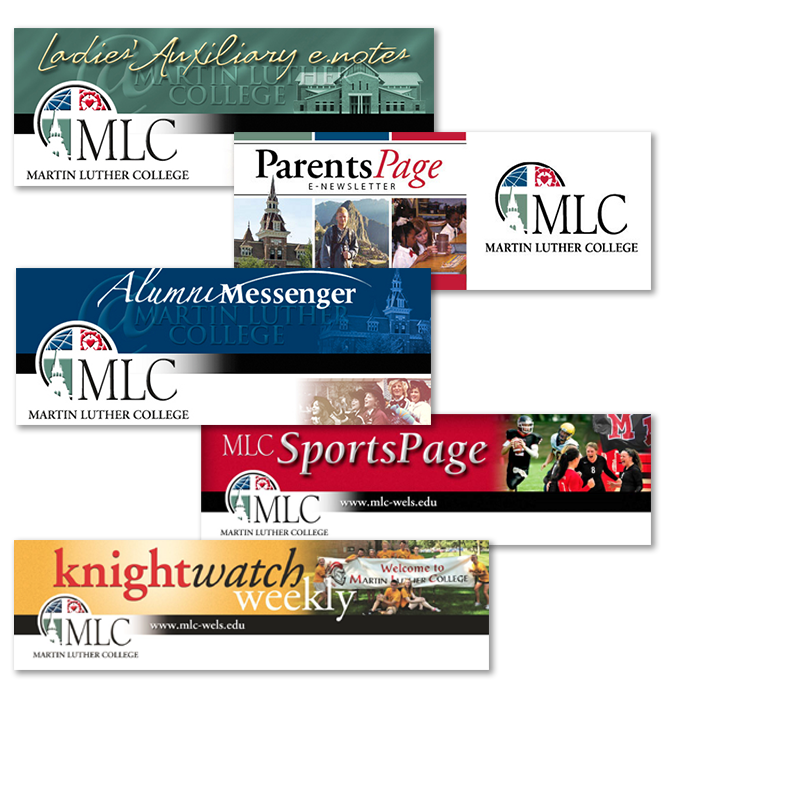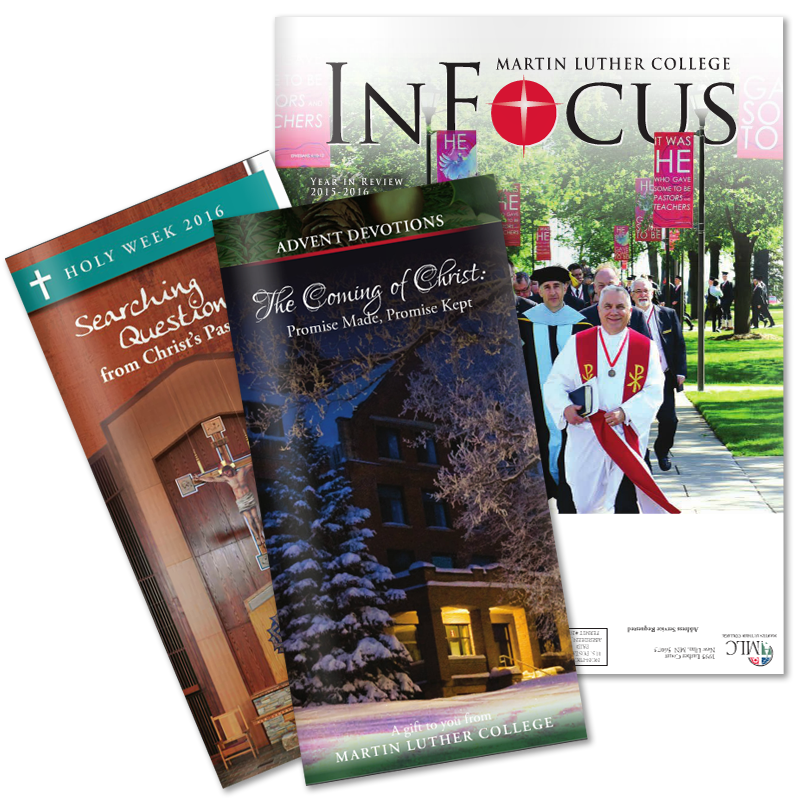 Request Materials
We have a collection of timely magazines and informational handouts you can request to keep in touch with Martin Luther College. We also offer seasonal devotion booklets. Additional materials, such as MLC folders, pens, etc., can be requested. 
Donate
Looking for a way to donate to your College of Ministry? The Martin Luther College family thanks you for your generosity and rejoices in the Lord for your support. Your gifts further the mission of MLC and WELS as we train a core of Christian witnesses to proclaim the Word of God faithfully.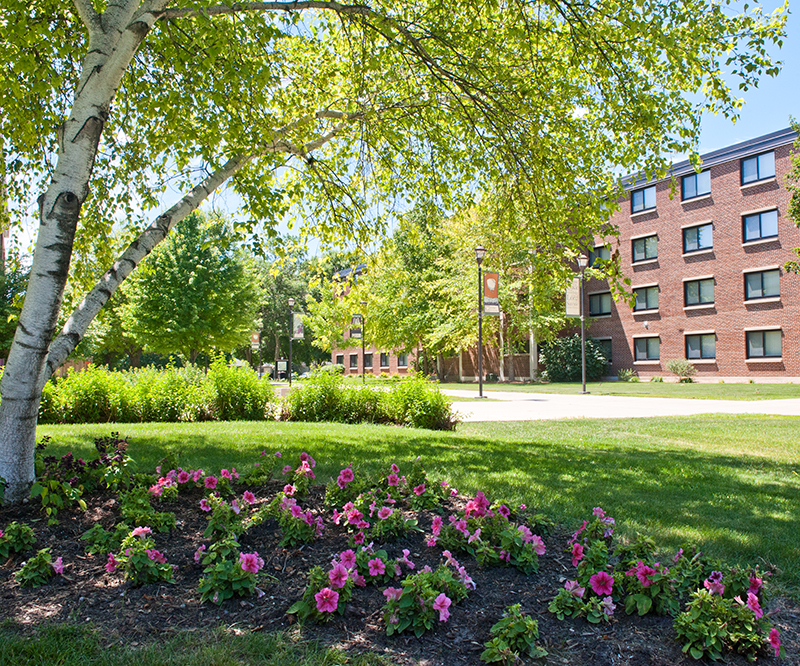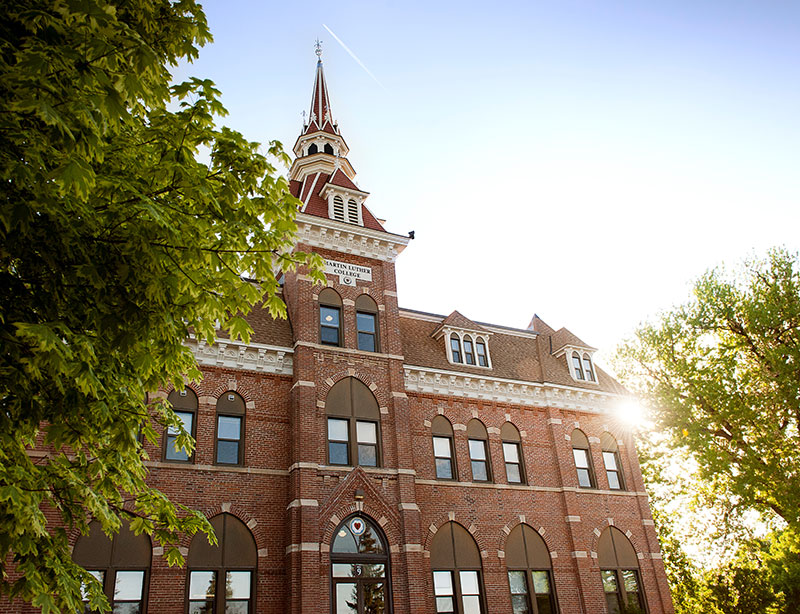 Visit MLC
Come to MLC for a visit! We would love to show you around our beautiful campus and share with you the ways we prepare future called workers.
Befriend a Student
Have you ever thought about sending an MLC students a note of encouragement? Or a birthday card? Or a gift card to help pay for gas so they can get back home to visit family? Or a box of those delicious chocolate chip cookies you make?
The MLC Ladies' Auxiliary would like to assist you in finding one (or more) students who would greatly appreciate some encouraging words from you during their time at MLC. Once you have notified us that you would like to take part in this program, we would send you a photo, mailing address, e-mail address, and birth date of one of the MLC students. We will also send you some suggestions of things other individuals have done in the past. You can decide how best to encourage this young person.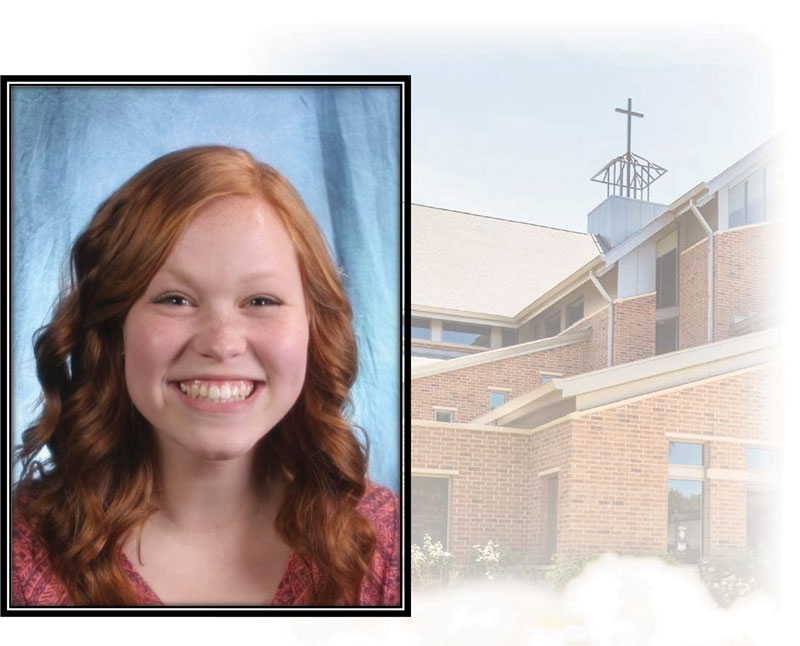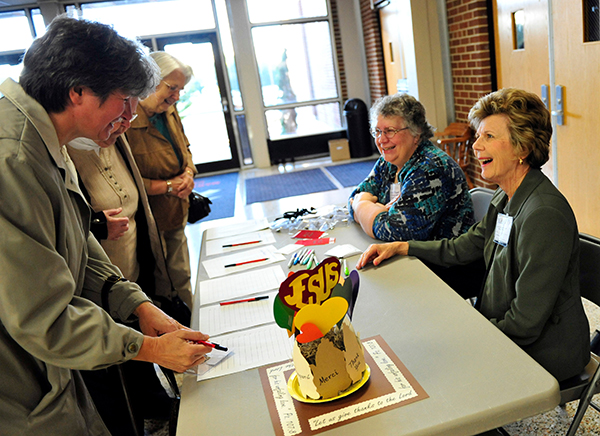 Join the MLC Ladies' Auxiliary
Make a difference on our campus by joining the MLC Ladies' Auxiliary, which exists to support and enhance student life at Martin Luther College in New Ulm by fulfilling these purposes:
Promote greater interest in Martin Luther College
Promote Christian fellowship among women of WELS and those in synodical fellowship
Give financial support to MLC by supplying funds for projects not included in the synod budget
Support MLC and its students through prayer
Take Action
Please fill out the form below to request additional information on how you can support MLC.