One Mission – Endless Opportunities
The mission of Martin Luther College is to train a corps of Christian witnesses who are qualified to meet the ministry needs of the Wisconsin Evangelical Lutheran Synod.
With support from the WELS Conference of Presidents, this two-year capital campaign will celebrate the 2020 silver anniversary of MLC.
Click here to learn more.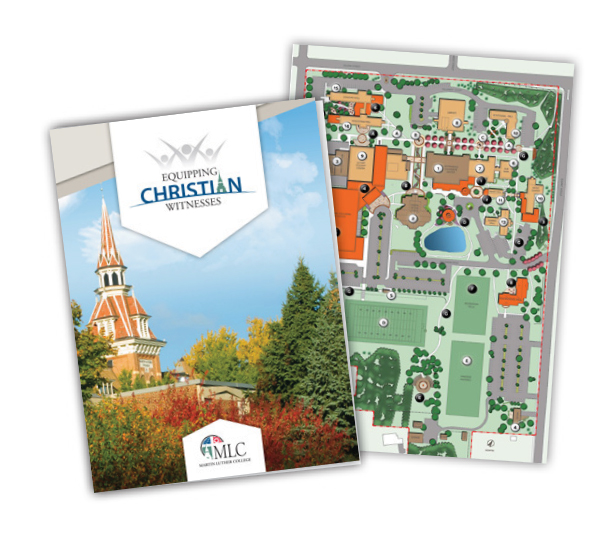 Promote this campaign in your congregations!
Order or download promotional materials: casebooks, bulletin inserts, posters, digital slides, campaign updates, graphics, videos, and more!
Click here to view the ECW Toolbox.
Revisit the toolbox often to see what's new!
The Martin Luther College December Commencement Service will be Thursday, December 19, 2019, at 10:00 am in the Chapel of the Christ. The service will be streamed live and archived on the MLC Streams page.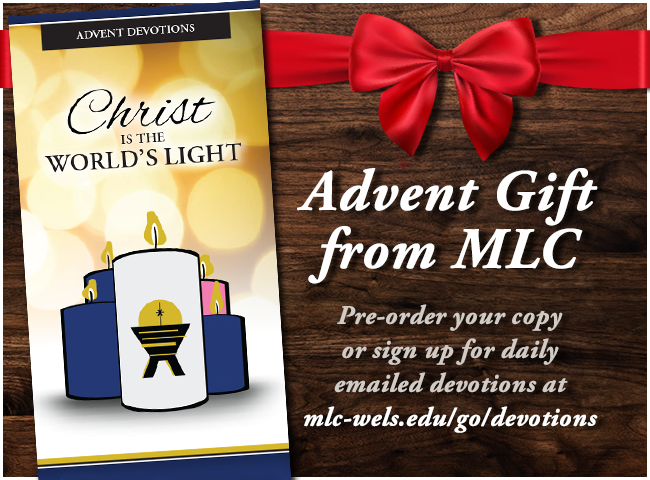 Christ Is the World's Light is MLC's newest devotional book, our gift to help you prepare for the coming of Christ, the Light of the World. The 25 Advent devotions, one for every day December 1-25, can accompany the lighting of the candles in a traditional Advent wreath.
The booklet is now available for online ordering and viewing at mlc-wels.edu/go/devotions. You may also sign up for daily delivery of the devotions to your email inbox.
"I was really impressed with the 10 young adults from MLC who helped with hurricane cleanup in Panama City. They represented their Savior and their school very well. All of them were self-starters, and every one worked hard . . . not a slacker in the bunch. They were polite and attentive. These future teachers and pastors give me great hope for the future!"
"DMLC and now MLC will always hold a special place in our hearts. We have seen firsthand many blessings for our families and ministries, and join others in thanksgiving for this special school."
"Martin Luther College is a special place for students to learn how best to serve the Lord with their gifts as public ministers of the gospel."
"This institution is blessed with faculty and staff members who are exceptionally committed to the mission of preparing students for ministry, who are exemplary in their care for and involvement with students, and who are gracious in their relationships with colleagues."
"I thank God for the privilege of sitting at the feet of Christian teachers and professors who molded my life so to speak in God's ways."
"I know the Lord is smiling on MLC for the work being done to train those who will teach God's Word to the world. There is no work more important."
"Reflecting on the quality of education that I received at MLC and the quality of the professors that I had throughout the program, I don't think I could have found that care and attention anywhere else."
"I love the fact that everyone is so friendly and genuine at MLC. It amazes me how everyone smiles and says hi even if you've only chatted once. The unity of the student body is very apparent to me, and the faith that unifies them is incredible."