Martin Luther College
Thalassa Prize

This award is given to recognize a Martin Luther College student or graduate who expresses clearly and beautifully, in image and word, a personal reflection on a ministry experience overseas.
2019 Winner: "The Flock Under His Care"
Congratulations to the 2019 Thalassa Prize winner, Ethan Schultz, for his entry, "The Flock Under His Care." Ethan and his wife, Kylah, both 2018 MLC graduates, serve in Southeast Asia. MLC's International Services Office awarded Ethan $1,000, half of which he designated to a Southeast Asia mission. This is the 13th annual Thalassa Prize.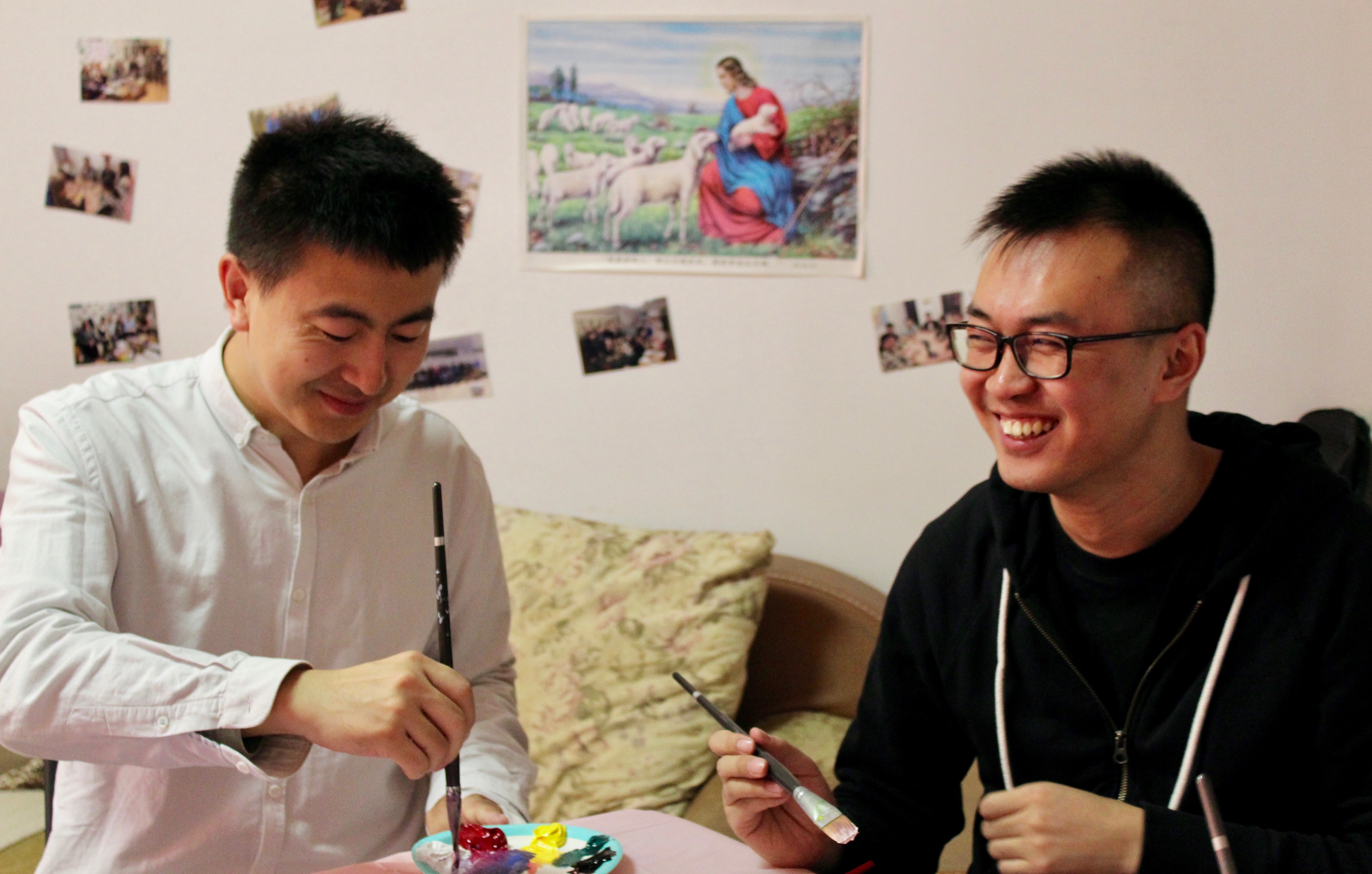 The Flock Under His Care
The Bible is filled with imagery. God paints the pages of Scriptures with beautiful self-portraits. He speaks of himself as a powerful king, a protective eagle, the water and bread of life, and as a shepherd.
In Southeast Asia, a part of the world which is largely unfamiliar with the Bible and therefore spiritually lost, this image of a shepherd is particularly comforting.
Materialism is at an all-time high. Luxury shopping malls are scattered along every major street. Many people are convinced that they can buy happiness. Every heart is lacking something.
"The Lord is my shepherd, I shall not be in want."
The pursuit of a successful career is quintessential in this society. The hours spent in schools, in laboratories, in demanding extracurricular activities, and with private tutors are exhausting to say the least.
"He makes me lie down in green pastures, he leads me beside quiet waters. He restores my soul."
A materialistic workaholic will keep working and buying until they find true happiness. They will buy and buy and work and work, but they will never find what they are looking for. They are lost.
"He guides me in paths of righteousness for his name's sake."
Christianity is not entirely legal in this country. Often times, being associated with Christianity may be dangerous for one's career, social standing, or worse.
"Even though I walk through the valley of the shadow of death, I will fear no evil, for you are with me; your rod and your staff, they comfort me." (Psalm 23:1-4)
 May our Good Shepherd continue to gather all of his lost sheep together.
"For where two or three come together in my name, there am I with them." (Matthew 18:20)
---
Purposes of the MLC Thalassa Prize
To express gratitude to God for the opportunity to serve him in international venues.
To provide an opportunity for MLC students and graduates in international ministry to share their stories.
To motivate and inspire current MLC students to consider serving overseas.
To bring glory to God through excellence in the arts of photography and creative writing.
To reaffirm through image and word the dignity of the entire human race and the desire of God to save all people.
Entrance Requirements
Open to all MLC undergraduates and graduates who have done ministry or are doing ministry outside the United States.
Each entry must include

A color digital photograph taken in a foreign mission field.
A personal reflection on ministry in that foreign mission field.

Entrants may submit as many entries as they wish.
Deadline for all submissions: April 30, 2020
Check out photo and essay specifications, judging criteria, and tips for entrants here.
Prize
The Thalassa Prize recipient will be announced in May or June.
The prize will be divided equally between the winner and an international mission of the winner's choice.