The Nontraditional Education Program provides a pathway for location-bound, second-career learners to pursue their MLC education degree through an accelerated, competency-based program of study.
The Nontraditional Education Program is supported by the MLC Competency-Based Education Advisory Committee and two full-time faculty, Dr. Nichole LaGrow, director, and Dr. Martin LaGrow, instructional designer. We've adopted the practice of referring to the LaGrows as Dr. Nichole and Dr. Martin for clarity.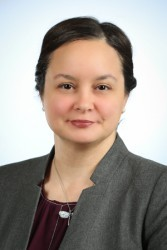 Dr. Nichole LaGrow
Director, Nontraditional Education Program
Dr. Nichole brings over two decades of higher education experience to her role as the professor of education and director of the Nontraditional Education Program. Over the course of those 20 years, she has focused on supporting learners through active participation in accreditation, compliance, and licensure efforts; thoughtful curriculum development; and meaningful program review and assessment – all endeavors that contribute to our Nontraditional Education Program.
She also is a lifelong learner, having earned six master's degrees, the most recent in Higher Education Law and Compliance, in addition to her doctorate. God has gifted Dr. Nichole with both the academic knowledge and practical experience to lead us forward in creating this much-needed pathway for our nontraditional learners.
Nontraditional Education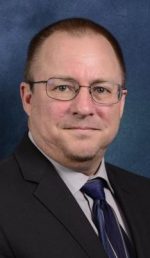 Dr. Martin LaGrow
Dr. Martin joined us in his call as instructional designer in July 2023. A 1993 graduate of (D)MLC (elementary education), he has earned several IT certifications, a master's degree in curriculum and instruction and a doctorate in instructional technology and distance education. Professionally he has consulted with dozens of colleges and universities ranging from Harvard School of Public Health to the California Community College system, assisting them in the development and implementation of a wide range of distance education programs. During this time he has been an author and in-demand conference presenter on topics critical to the success of online learning programs. Dr. Martin's instructional experience includes the creation and teaching of many masters and doctoral courses for the St. Peter's University Caulfield School of Education in Jersey City, New Jersey.
Previous to his experiences in higher education, his teaching foundation is grounded in his years as an LES teacher and principal. He served as a teacher at Siloah LS-Milwaukee and a teacher/principal at Our Savior LS-Longmont CO and Trinity LS-Kaukauna WI. He has also taught online with MLC as a member of the graduate faculty. Dr. Martin's teaching experience as well as his focus on accessible course design gives him insight into both the faculty expectations and the learner experience in a course.
Nontraditional Education