Please reach out to us for more information on upcoming programs.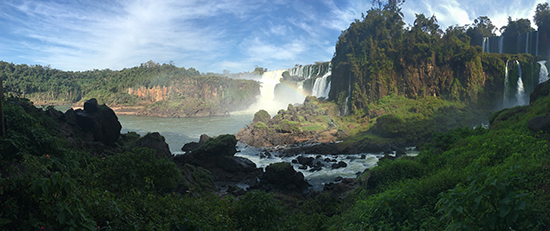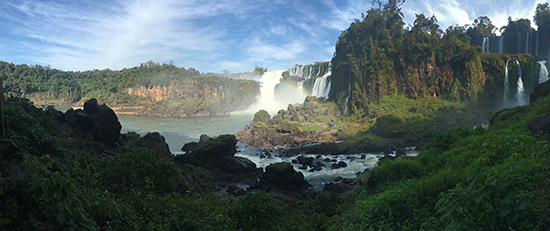 The Program
MLC's 6-credit immersion program presents an exceptional opportunity to increase Spanish proficiency and to experience a Latino culture. All MLC Spanish majors and minors are required to participate in the program prior to graduation. Preseminary students who are serious about using Spanish in their ministry are strongly encouraged to attend.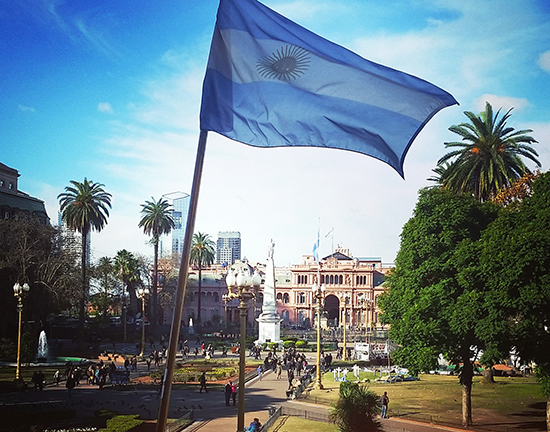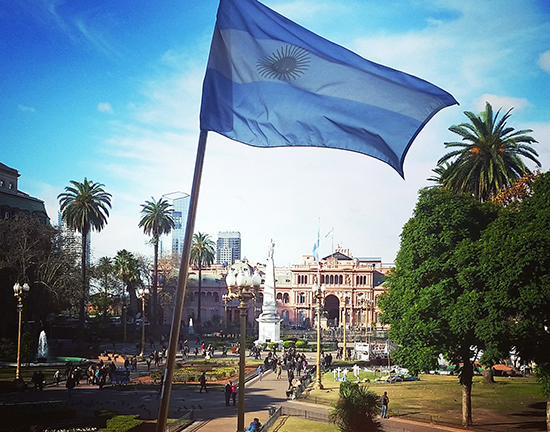 The Six-credit Program includes the following:
Five weeks of intensive small group instruction in Buenos Aires, mornings and most afternoons. All levels of instruction are offered including, if desired, specific MLC courses.
Informal extracurricular activities: Recoleta, La Boca, Teatro Colón, El Zanjón.
Five-week home stay program with two meals. Hotel or apartment arrangements can be made at additional cost.
Spectacular Tango/Dinner Show
Five professional Tango Lessons
A day visit to a Gaucho ranch including two amazing shows
A day visit to Colonia, Uruguay on a very cool ferryboat.
Movie nights
Two airport transfers
Lots of weekend free time for exploring
An "Asado" (a special invitation for a great meal at the School director's home)
Some small and large group dinners
Public transportation card with 10 rides
Six MLC credits (specific MLC courses can be arranged). For pastor-track men this Program can meet the intercultural elective requirement, take the place of on-campus required course in the Spanish-option Program or be used for free electives. Additional credits can be arranged.
The cost
Contact us for current costs.
Payment Schedule
Payment #1: $500 due upon registration (non-refundable).
Payment #2: Balance due February (Please note that all or part the balance due may be non-refundable based on reservations that may have been made or any Language School penalties.)
Funding options
The first 20 MLC students to register for the full 6-credit program to Argentina (SPN 4011) will receive a $100 credit off the final payment.  Grants, including Pell grants, and other funding options may be available and should be discussed with the Financial Aid office.
Airfare
Airfare is NOT included in the cost of the trip. Those who choose to extend their stay in Argentina do so at their own risk and expense.
I suggest working with a travel agent for your ticket purchase. I can recommend an agent if so desired.
Early or late departures will incur additional housing expense.
Program requirements/prerequisites/grades
Professor's permission
Signing and abiding by a Spanish-only language pledge: Signing this pledge obligates you to speak only Spanish during the program. Failure to abide by this pledge will result in loss of credit for the program.
An adapted language pledge will be offered for married couples or beginners
A daily detailed reflective journal, per professor's instructions
Attendance and participation in all classes, excursions, trips, and activities, per selected option
Satisfactory weekly examinations/evaluations
Your final grade will be based on overall participation in the program, weekly exams, journals, assigned projects, and school course evaluations.
Documentation/Immunizations
A valid passport
Completed MLC Immersion Program handouts (to be provided)
Recommended vaccinations: hepatitis A, hepatitis B, meningococcal meningitis, and current tetanus shot
Comments
There are absolutely no refunds on the $500 down payments. There may be additional penalty costs for withdrawal from the Program after January 1, 2020 or after making your final payments.
The Program cost does not include all lunches in Buenos Aires nor dinners on Saturdays. However, economical options are available and depending on our group size, we will likely add in some lunch and dinner events.
The costs published in this document assume a minimum of 26 Immersion Program participants. Less students may mean some additional cost or loss of services to the group.
Specialized Immersion Programs can be arranged including additional credits (up to 9 credits total) or for specific MLC courses in your programs.
This Program can be and is for anyone!
Students not attending MLC are welcome.
Want to support this program?
Donations can be made by mailing a check or by calling our office at (507) 354-8221 ext. 295.
Martin Luther College
1995 Luther Court
New Ulm, MN 56073
NOTE: On your check, write MLC Hoyer Spanish Project in the memo line.