HEB9001 Hebrew Institute
1 Credit
Online (Synchronous Daily Meeting)
July 11-22, 2022
Monday – Friday, 9:00-10:45 am
If there is enough interest, a second section could be offered
July 11 – 22, 2:00-3:45 pm CDT.
Please let Prof. Nass know right away if you are interested in an afternoon section.
There will be no on-campus course this summer.
COURSE DESCRIPTION: The Summer Hebrew Institute is an upper-level course in biblical Hebrew for pastors with a strong interest and ability in Hebrew.
The heart of the course in 2022 will be the rapid reading of 15 chapters of the book of 2 Samuel in Hebrew. In these chapters, we will see the good and bad days of David's kingdom—including David's early successes, the Bathsheba debacle, and the rebellion of Absalom.
For an extra project, each participant will spend some time with an upper-level Hebrew research tool or teaching tool with which he was previously unacquainted.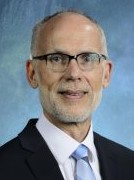 Thomas Nass
Instructor
For questions about the course, please contact
Thomas Nass
nasstp@mlc-wels.edu
Please direct all other questions to
Office of Continuing Education
continuinged@mlc-wels.edu
507.233.9139
Registration begins February 15, 2022. Space is limited to 9 registrants. 
Tuition: $320/credit