You already have teaching expertise, and you are continually learning and adding to your teaching skills. Now you have the opportunity to demonstrate your skills and receive recognition for your proficiency by earning micro-credentials.
Micro-Credentials Are . . .
PRACTICAL
Concentrate on skills you would like to master or have already mastered.
Concentrate on skills that are directly applicable to your classroom and ministry.
Concentrate on skills that are based on the latest research.
CONVENIENT
Start and continue your learning path at your own pace.
Choose the learning pathways most relevant to your ministry.
AFFORDABLE
$50 starts you on the path to demonstrating your proficiency in the skill you've chosen.
Click on the headline to learn more.
What Is a Micro-Credential?
A Micro-Credential is a formal college recognition of specific, demonstrated skills that teachers learn in formal or informal ways. To earn a micro-credential, teachers submit artifacts (lesson plans, videos, documents) that demonstrate competency in the skill. These artifacts are evaluated according to established rubrics. Digital badges are awarded to those who fully demonstrate competency.
What Is a Digital Badge?
Once a Micro-Credential is earned, the student receives a Digital Badge from Martin Luther College. Digital Badges provide authentication of their learning from an accredited institution (MLC) and demonstrate to others the knowledge and skills they possess.
Digital Badges allow educators to chart their own learning path and to receive the same kind of recognition they would from transcripts. In fact, for many people, the badges mean more because they acknowledge actual competencies rather than papers or seat-time. Reputable, open badges permit any person to drill down and see . . .
who issued the badge,
the criteria required to earn the badge, and
the documentation the user completed to demonstrate meeting the requirements.
In this way, the badge actually provides more information than any transcript ever could.
Ministerial Growth & Evaluation Process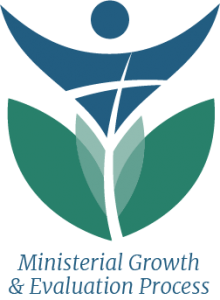 Martin Luther College is teaming with the Commission on Lutheran Schools to recognize your specific skills with Micro-Credentials.
The WELS Ministerial Growth & Evaluation Process (MGEP) promotes universal best practices for teaching as part of Learning-Focused Instruction. Additionally, observation and coaching skills for school leaders are part of Learning-Focused Supervision. The MLC Micro-Credentials provide a means for school leaders and teachers to demonstrate their expertise with MGEP skills.
Also, the synod now desires Ministry Development Plans for all teachers. These plans emphasize both formal and informal learning. While transcripts and grade cards document formal learning, MLC's Micro-Credentials provide formal recognition of teachers' informal MDP learning.
How Is a Micro-Credential Earned?
Choose
Choose the Micro-Credential skill you would like to demonstrate your proficiency in.
Demonstrate
Gather evidence demonstrating your proficiency in the skill you have chosen.
Submit
Upload the evidence and submit it for review.
Share
Once you have earned the Micro-Credential, share your digital badge with colleagues, administrators, and parents to let them know you have that skill.