Active Engagement
at St. Paul-Columbus OH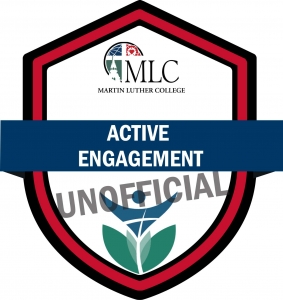 At St. Paul-Columbus OH, Principal Charles Galecki and the faculty have focused their professional growth on pursuit of the Active Engagement micro-credential.
They devoted three monthly professional learning community (PLC) meetings towards the goal. The first week they explored the micro-credentials and chose Active Engagement and the book they would research on the topic. (MLC provides a list of resources to use, as well as videos to provide context. See Learning-Focused Instruction Macro-Credential video.) The second month, they shared book talks with each other and then listed the Active Engagement techniques they'd use in their video evidence. The third month, they uploaded their videos and reflected on the process.
Teacher Megan Schoch was glad they chose Active Engagement.
"One of the things I struggle with the most is getting all my students to actively participate in classes," she said. "Some like to sit and let their classmates answer questions without having to be involved themselves. This makes it hard for me to informally assess whether or not they understand the content of the lesson."
Megan found the micro-credential process easy. "The steps were all laid out very clearly," she said. "The process was really a simple version of EdTPA, which I completed at MLC."
Principal Galecki was pleased with the faculty collaboration he observed. "It's important to create a culture of growth and learning among the whole school," Principal Galecki says, "principal and teachers included—not just the students. There are lots of ways to grow, and the MLC micro-credential process is one awesome way. Things are laid out and organized, making the process easy to follow."
Galecki plans to choose another micro-credential for his faculty's professional growth this summer. "Really, it benefits the students, and it helps grow our gifts and talents, which is God-pleasing. Those two reasons are huge."
Megan agrees. "Our principal is great at finding ways for us to grow professionally that we can use immediately in our classrooms. This micro-credential is a great way to grow professionally, and it directly impacts the learning of my students in a positive manner."
Learning Target
at Crown of Life Christian Academy-Fort Atkinson WI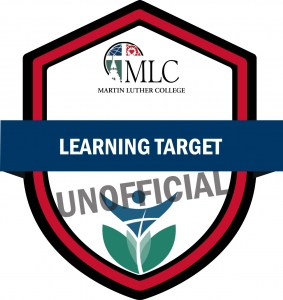 The faculty at Crown of Life Christian Academy-Fort Atkinson WI selected "Learning Target" as their first micro-credential. All faculty members read the suggested resources, and Dean Matt Oppermann led two faculty studies/discussions on the topic. He also focused on Learning Target as he conducted his supervision-of-instruction classroom visits.
Grade 3-4 teacher Matt Schreiber has found the process easy. He's especially enjoyed how faculty members are collaborating.
"We'll be working together to share what works as far as the learning target," he says. "We have the unique opportunity in our school to partner up—we call it PLCP: Professional Learning Community Partners—and view our peers instructing in their classroom. The intent is to grow together in our teaching. No judgment! So it makes sense that we will support each other in gathering, reviewing, and submitting the documentation for this micro-credential."
When the faculty members individually submit their evidence to demonstrate their understanding of Learning Target, they'll each receive the badge. This micro-credential skill will be included in their ministerial development plans, and they'll add the badges to their school email signatures.
They plan to choose another micro-credential as the focus of their professional development each school year. Schreiber sees both the professional growth and the low cost as incentives. "It's wonderful that two people can grow professionally in their field for a hundred bucks!" he says.
The ultimate goal is that each member of the faculty earn all the micro-credentials included in the Learning-Focused Instruction Macro-Credential.
Oppermann encourages other principals to give micro-credentials a try.
"The program is highly effective and built for immediate use for any school leader," Oppermann says. "The individual micro-credential is cost-efficient and user-friendly."
Schreiber sums it up: "Great value. Great support from MLC. Great growth opportunity."
Written by Laurie Gauger-Hested
Learning-Focused Instruction Macro-Credential