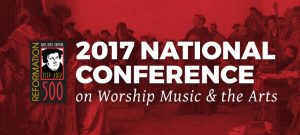 Every three years WELS teachers, musicians, pastors, staff ministers, and lay leaders have a tremendous opportunity for continuing education at the national worship conference – the largest Lutheran event of its kind in North America with over 1000 attendees. This summer offers two conferences: June 13-16 at Carthage College, Kenosha, Wis. and a second smaller conference June 27-30 at Concordia University, Irvine, Calif. The Irvine site is open to anyone for whom the location, dates, or travel are more convenient – not only to those who live closer to California.
Sixty presentations cover many areas of worship enrichment. Of special interest to teachers are several sessions that better equip them to be musical leaders in their schools and churches. Some of these sessions are led by people widely recognized in their fields. The enhanced skills encouraged by these sessions can have profound impact on the quality of music in our schools and churches. Additional sessions target interest areas beyond music: worship and outreach, architecture, ecclesiastical art, children in worship, preaching, Reformation 500 themes. Teachers who direct children's choirs are encouraged to recruit singers for the conference's 80 voice Children's Choir. (Irvine will feature a smaller choir.)
Registration begins in March. Full descriptions of all sessions will be available by the end of February on the National Worship Conference webpage. The Commission on Worship office is working with Martin Luther College toward obtaining continuing education units for those attending the conference, especially teachers. Details will be available online.