Welcome to OpenLearning@MLC
A FREE virtual conference brought to you by Martin Luther College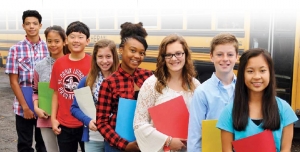 OpenLearning@MLC is an online virtual conference open to WELS/ELS called workers and hosted by the Office of Continuing Education at Martin Luther College.
Do you want to welcome more culturally diverse students into your school?

Do you want to grow in your own understanding of cultural diversity?

Are you not sure what to believe about critical race theory?

Are there social studies and history curriculum questions that you're not sure how to address?
At the 2022 OpenLearning Conference, we'll be immersed in these and many other timely questions! We'll explore tools and understandings that will help us reach all our students—to fulfill both the educational mission of our schools and the Great Commission!
Session 1 @ 10 am: Theory to Practice: Navigating Through Today's Curriculum (Click Here)
Time: 10 – 11 am CDT
Presenter: Dr. Kari Muente
Today's WELS classrooms are becoming more academically and culturally diverse, making curriculum and instructional decisions around best practices difficult. At the same time, education theories drive the 21st-century curriculum, influencing education leaders and teachers to design more equitable instruction to ensure all students have equal access to the curriculum. This presentation will examine the various theories of learning, their core purpose, and their influences on learning and teaching. Finally, we will discuss how our Christian lens influences our curriculum and instructional decisions, and how we can navigate the changing educational landscape to ensure a diverse group of learners have access to our curriculum.
Session 2 @ 12 pm: Culturally Responsive Pedagogy: Why Is It Important for Lutheran Schools? (Click Here)
Time: 12 – 1 pm CDT
Presenter: Dr. Ben Clemons

As WELS classrooms become more diverse, teachers need the tools and understanding to be able to reach all of their students, both to fulfill the educational mission of the school and for the sake of carrying out gospel ministry. In this presentation, we will examine how we can remove potential roadblocks to communication and teaching as well as recognize and build on the strengths of those we serve. 
Session 3 @ 1:30 pm: The Lutheran Middle: Social Studies in Lutheran Schools (Click Here)
Time: 1:30 – 2:30 pm CDT
Presenter: Prof. Peter Baganz

Ethnicity. Gender. Government mandates. Voting rights. Election disputes.  Control of public education. These major hot-button issues in America have all been debated earlier in American history and still impact our study of history and the social sciences today. How much should we explore these sensitive issues in our classrooms, and how do we go about doing so without causing offense? Should we as Lutheran educators be taking a stance on any of these? What can we learn about them from examining our nation's past? Most important, what does God's Word have to say about any of these? This session will examine scenarios related to these issues and provide practical advice on how to address them within our Lutheran schools.
Session 4 @ 10 am: Building Relationships in Lutheran Schools that Include All Nations (Click Here)
Session 5 @ 12 pm: Building Your Cultural Competence (Click Here)
Time: 12 – 1 pm CDT
Presenter: Megan Kassuelke, Director of Cultural Engagement

Using the Intercultural Development Inventory (IDI) as a framework, this session will define the orientation levels of intercultural competence, as defined by Mitchell Hammer, Ph.D., and provide strategies for developing a more intercultural mindset.