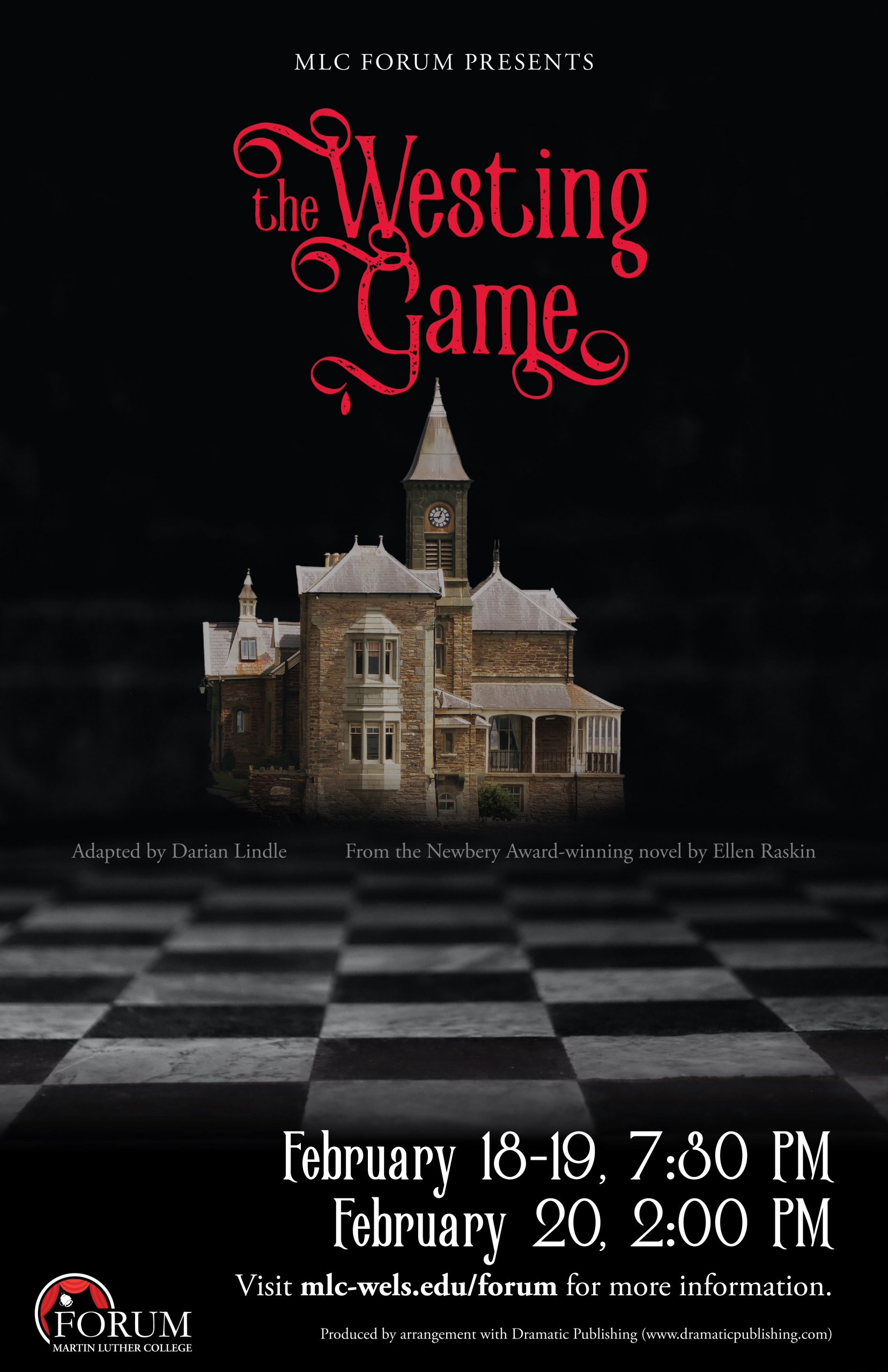 February 18-19, 7:30 PM; February 20, 2:00 PM
(Martin Luther College Auditorium)
What do you get if you combine a mystery novel, a jigsaw puzzle, and a game of Clue? You get The Westing Game!
In Darian Lindle's adaptation of Ellen Raskin's Newbery Award-winning novel, the unsuspecting residents of Sunset Towers are summoned to the reading of a mysterious will, only to find themselves locked in a thrilling game, as they must discover who is responsible for killing an eccentric millionaire. Through blizzards, bombings, and unlikely alliances, the game is on, and the only people who hold all the clues are one Westing heir and you.
Public attendance is welcome! Tickets are $6 for students (K-college) and seniors (65+), and $8 for adults. They will be sold at the door only, starting 30 minutes before each show.